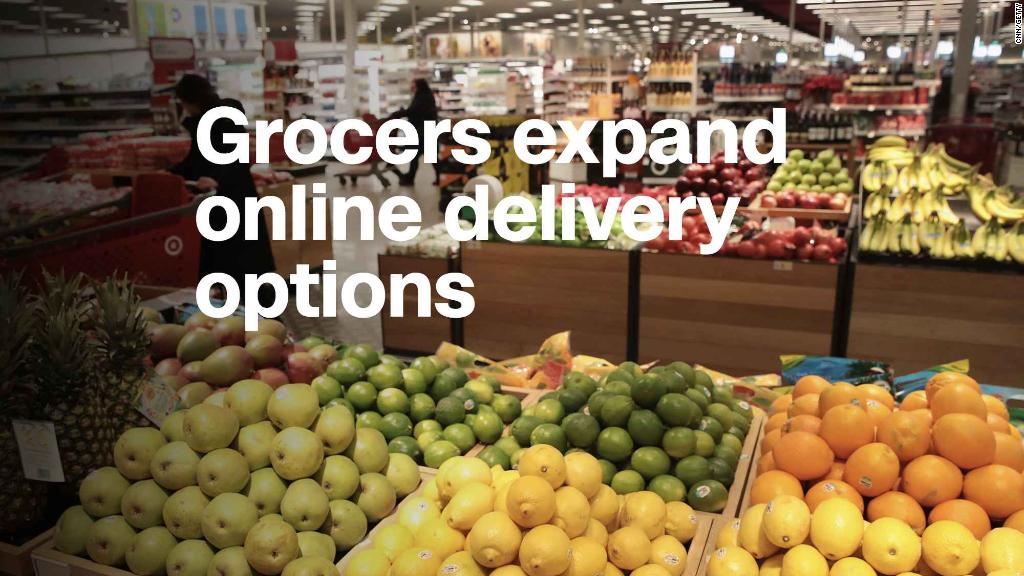 Kroger is making another big push into online groceries, this time by opening a digital business in China.
America's largest grocery chain said Tuesday that it will start selling its Simple Truth-brand products on Alibaba's Tmall Global site.
By partnering with Alibaba, Kroger can battle its biggest rivals on two fronts: It will expand its fledgling online business and will venture abroad for the first time. Tmall is internet giant Alibaba's e-commerce platform for foreign brands.
"E-commerce enables Kroger to quickly scale to reach new customers and markets where we don't operate physical stores, starting with China," Yael Cosset, Kroger's chief digital officer, said in a statement.
Simple Truth is Kroger's line of natural and organic goods. The brand reached $2 billion in sales earlier this year, the company said.
It's the latest attempt by Kroger (KR) to compete with Amazon (AMZN) and Walmart (WMT) as online shopping for groceries becomes increasingly popular.
The company launched "Kroger Ship," a direct home delivery service, in four US cities earlier this month.
And in May, Kroger signed an exclusive deal with UK online supermarket Ocado to use its technology in the United States.
Partnering with Alibaba also gives Kroger a gateway into China's huge consumer market.
More and more Western companies have been using this playbook. Starbucks recently announced that it is joining forces with Alibaba to launch coffee delivery services in September.
Kroger's competitors also want to increase their presence in the region.
Walmart and Alibaba competitor JD.com have reportedly decided to invest $500 million in Dada-JD Daojia, a Chinese online grocery delivery company. Walmart first took a position in JD.com in 2016.
That partnership could get some new muscle from Silicon Valley. Google bought a $550 million stake in JD.com in June. The two tech firms plan to join forces to sell goods online across Southeast Asia, the United States and Europe. Google still can't offer its main services in China.