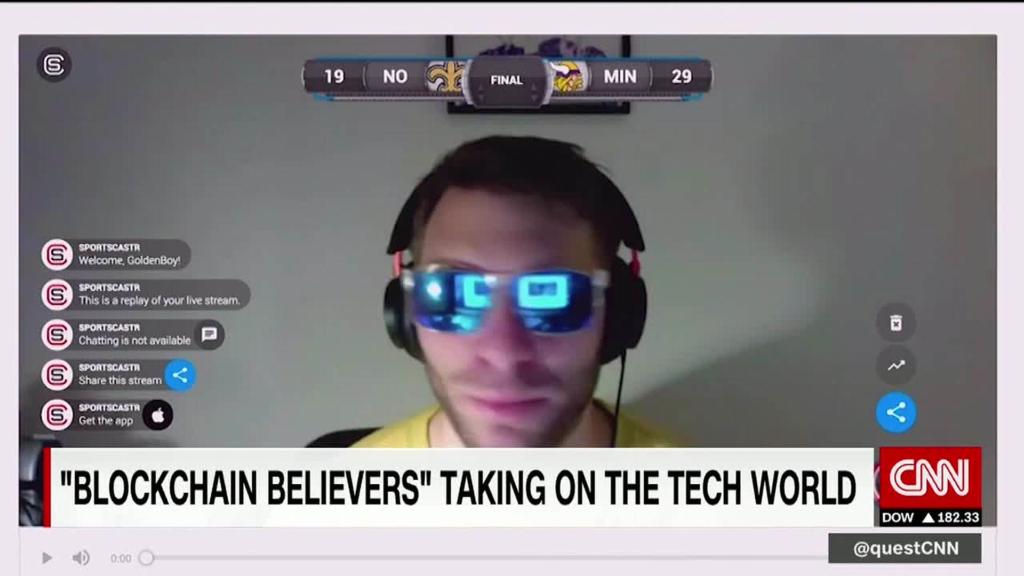 A serial entrepreneur wants to create the world's first professional fantasy football league, and he thinks the blockchain -- yes, the blockchain -- is the best way to keep everyone honest as they compete for real money.
When the Crown League launches next year, fans will be able to buy a stake in any of its 12 teams and share in any profits they earn during the season. Each team will be led by a general manager, who will field weekly rosters of players selected by professional pickers.
Now, you may think this is just another case of a tech-savvy entrepreneur trying to generate a little hype for his startup by throwing around the buzziest of buzzwords. But Dan Nissanoff, the 52-year-old businessman behind the idea, says the blockchain will allow for decentralized team ownership and transparency.
"We're using it to create an immutable record of the contests," said founder Dan Nissanoff, 52. "This could literally have never been done before the blockchain."
Related: These startups are trying to save local news
A blockchain is essentially a public digital ledger of transactions that can't be changed. It's most associated with powering cryptocurrencies like bitcoin, but it can be applied to other areas, such as health care, voting or ... sports.
For The Crown League, these transactions include tallying team standings and results and serving as a record of things like team payouts and ownership stake.
Blockchain technology is certainly having a moment but many experts caution against trying to use it for every situation.
"Someone who says blockchain can be used to solve problem x, doesn't understand the problem," says Nicholas Weaver, a senior researcher at The International Computer Science Institute.
Weaver also notes that blockchain technology isn't new; it's just having a major moment and everyone wants to launch something using it.
Related: IBM's blockchain app store wants to help banks cut costs
Nearly 60 million people played fantasy football last year, according to the Fantasy Sports Trade Association. But there isn't one central league: Players take part in thousands of leagues, from those that exist online to informal leagues among friends.
That's where Nissanoff saw an opportunity to create one league that would bring fans together and give them a place to share their passion.
Nissanoff also notes that unlike with other pro leagues, fans of Crown League can actually profit themselves when a team does well. Fans who invest also get some say in how the team is run -- they can decide to get rid of general managers who don't fit the bill.
He said it's already raised money from investors and partnering with big names in the sports and tech worlds, but it declined to comment on with whom it's working.
Crown League will also sell security "tokens," digital assets that are federally regulated, so anyone will be able to own portions of either a league or teams. League tokens go on sale this week for $1. Nissanoff said the company eventually plans to launch tokens that the general public can buy.