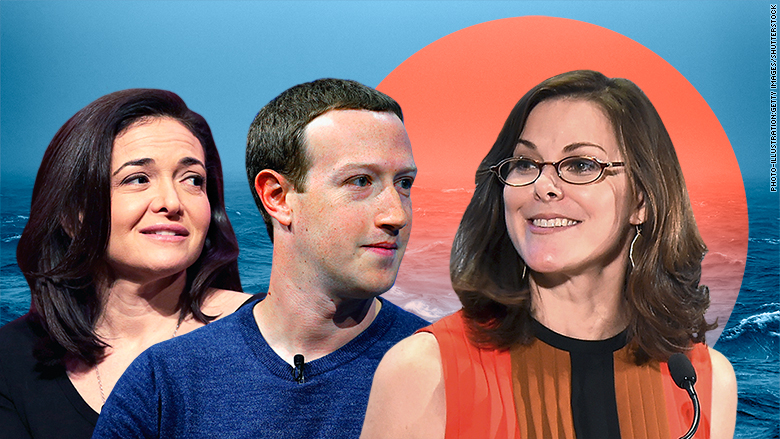 What's Next: Campbell Brown Does Everyone a Favor: Facebook's global head of news partnerships has come under fire after a report in Rupert Murdoch's Australian quoted her telling news executives that Mark Zuckerberg "doesn't care" about news publishers and that publishers would die unless they cooperated with the company.
Brown has denied the report and said her remarks were taken out of context, despite the fact that they were corroborated by five sources. But she shouldn't deny it. Everything she said (her top three quotes below) contains a truth that publishers should take to heart:
"Mark doesn't care about publishers."
• Mark Zuckerberg actually does care about publishers, insofar as he cares about using news to increase user engagement on the platform, sources close to the Facebook CEO have told me.
• What Zuckerberg doesn't care about is supporting news publishers for the sake of supporting news publishers, these sources said. His primary concern is engaging users, not satisfying content creators.
"We will help you revitalize journalism ... in a few years the reverse looks like I'll be holding your hands with your dying business like in a hospice."
• News publishers can't exist without digital distribution any more than publishers in 19th century could exist without the printing press.
• The platform doesn't necessarily have to be Facebook, but until another tech behemoth steps up and supplants Facebook -- with an audience of 2.5 billion across its services -- as the global social network, that platform is going to be Facebook.
"We are not interested in talking to you about your traffic and referrals any more. That is the old world and there is no going back."
• Facebook has spent the last year reducing the traffic it sends to publishers, and prffublishers need to wake up to that.
• Without free traffic from Facebook, news publishers need to strengthen their brands and create content people are willing to pay for. If you feel like you're running into more paywalls these days, that's why.
The Big Picture: Journalism is a business, not a charity project. We've heard too many journalists criticize Facebook as if it had an obligation to support journalism. It doesn't. Publishers have an obligation to understand their business, including the changing nature of distribution, and respond accordingly.
Zuckerberg chases interactive
Mark Zuckerberg believes the future of video is interactive, sources with knowledge of his thinking tell me. That means rather than passively watching shows while engaging on a second screen, you will engage directly with shows, their hosts and other viewers through the primary screen.
TechCrunch's Josh Constine reports that Facebook "has acqui-hired Vidpresso, buying its seven-person team and its technology but not the company itself":
• "The six-year-old Utah startup works with TV broadcasters and content publishers to make their online videos more interactive with on-screen social media polling and comments, graphics and live broadcasting integrated with Facebook, YouTube, Periscope and more."
• "The goal appears to be to equip independent social media creators with the same tools these traditional outlets use so they can make authentic but polished video for the Facebook platform."
The Big Picture: Zuckerberg is "racing against Twitch, YouTube, Twitter and Snapchat to become [the place] where people watch together and don't feel like asocial slugs afterward."
A Passage to India
Sign of the global times: "Facebook has struck a landmark deal with Spain's top soccer league to broadcast its matches in India," my colleague Charles Riley reports. "The games will be shown live and for free" ... and will also broadcast "in Pakistan, Sri Lanka, Bangladesh and Nepal."
The next time Facebook says "we're not a media company," remind them that they broadcast one of the most popular sports leagues in the world to a region of nearly 2 billion people.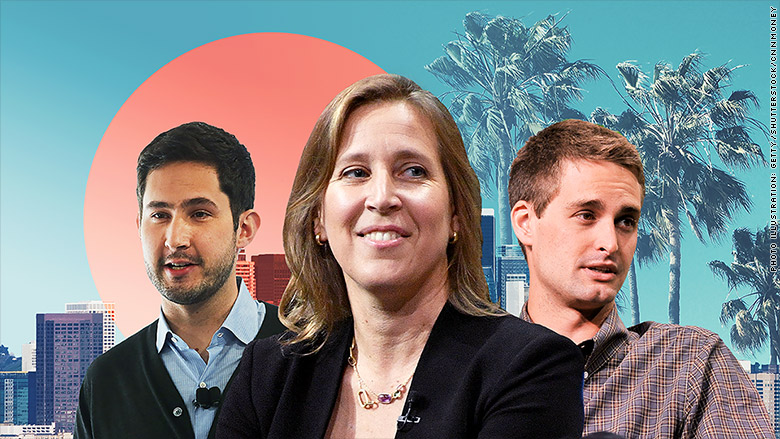 YouTube's New Upfront
We wrote in June about how companies like YouTube, Instagram and Snapchat are letting content creators monetize their accounts, creating a new economy for every creative mind with a smartphone or computer.
Bloomberg's Lucas Shaw now reports that YouTube is paying talent upfront "to use and promote new features." The amounts range from "tens of thousands to hundreds of thousands of dollars."
What else they're offering:
• "YouTube has [made] it easier for creators to sell merchandise and [expand] the number of users who can sell a monthly subscription."
• "The new Super Chat lets fans of a given YouTube star pay to highlight their messages in live streams."
Facebook and Amazon's Twitch are also experimenting with monetization efforts. As we wrote in June, New TV is still a nascent economy, but it's likely to grow more sophisticated -- and lucrative -- as creators explore new ways of using the medium.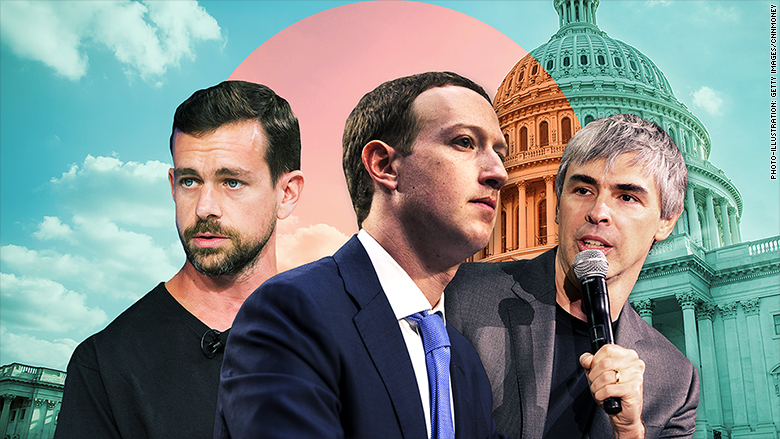 The fight against Big Tech
The activists who took on Facebook and Google to give users more control over their data -- the great resource of our time -- have received the New York Times Magazine treatment, compliments of Nicholas Confessore.
We can't recommend this piece highly enough:
• "To Silicon Valley, personal information had become a kind of limitless natural deposit ... Like the oil barons before them, they had collected and refined that resource to build some of the most valuable companies in the world."
• "Alastair Mactaggart ... perhaps the most important privacy activist in America ... discovered that the United States, unlike some countries, has no single, comprehensive law regulating the collection and use of personal data."
• "The tech industry didn't want to give up its powers of surveillance. It wanted to entrench them. And as Mactaggart would soon learn, Silicon Valley almost always got what it wanted."
The Big Picture: Provided big tech doesn't find a way to overturn the activists' efforts, Californians will soon be able to see what information big tech companies have on them and be able to demand that they stop selling or swapping their data. If they refuse, the California attorney general can investigate and impose fines.
A version of this article first appeared in the Pacific newsletter. You can sign up for free right here.