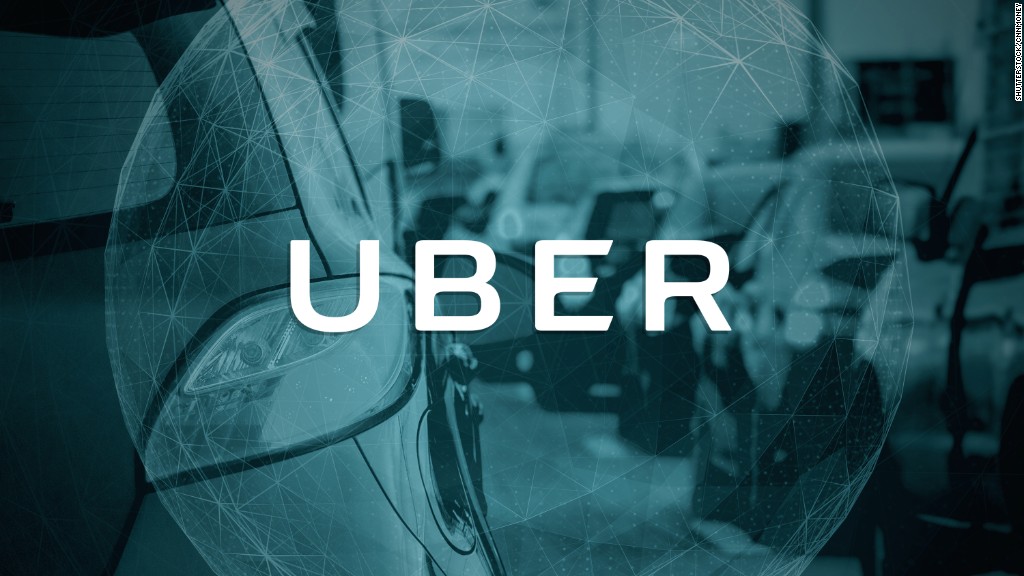 Uber has named a former NSA official its chief security officer, bolstering its goal of making safety a major priority.
Matt Olsen, a former NSA general counsel who also led the National Counterterrorism Center under President Obama, assumes the role of chief trust and security officer next month, the company announced Tuesday.
In an email he sent to employees Tuesday, chief legal officer Tony West stressed the importance of adding the word "trust" to Olsen's title.
"As I've said before, earning and maintaining trust is an essential ingredient to our brand proposition, and it's everybody's job," he wrote in the email, obtained by CNNMoney. "That's particularly true when it comes to handling our riders' and customers' data, and our success in that task is core to our Security team's mission."
The news comes nine months after West's predecessor, Joe Sullivan, left in the wake of a massive security breach that occurred in late 2016 but wasn't promptly disclosed.
CEO Dara Khosrowshahi, who joined Uber late last August, revealed in November that two hackers stole the personal data -- including phone numbers, email addresses, and names -- of 57 million users and drivers and the driver's license numbers of 600,000 drivers. Uber paid the thieves $100,000 to destroy the data and did not tell regulators or users about the breach.
Uber fired Sullivan and Craig Clark, its former legal director of security and law enforcement, for their involvement.
The breach led to Federal Trade Commission investigation into allegations that Uber deceived its customers; Uber settled the case in April.
The company has been vocal about making physical and digital security a top priority. Beyond the scrutiny over how it handles consumer data, the company has also faced allegations of gender discrimination toward employees and sexual assault by drivers.
Related: CNN investigation -- 108 Uber drivers accused of sexual assault
Olsen started advising Uber "late last year" on organizational structure and strategy for Uber's security teams. Most recently, he served as president and chief revenue officer of IronNet Cybersecurity.
Uber filled other key leadership roles in July when it hired its first chief privacy officer and its first data protection officer, a position required under the EU's General Data Protection Regulation.
Olsen's hire was first reported on Tuesday by The New York Times.