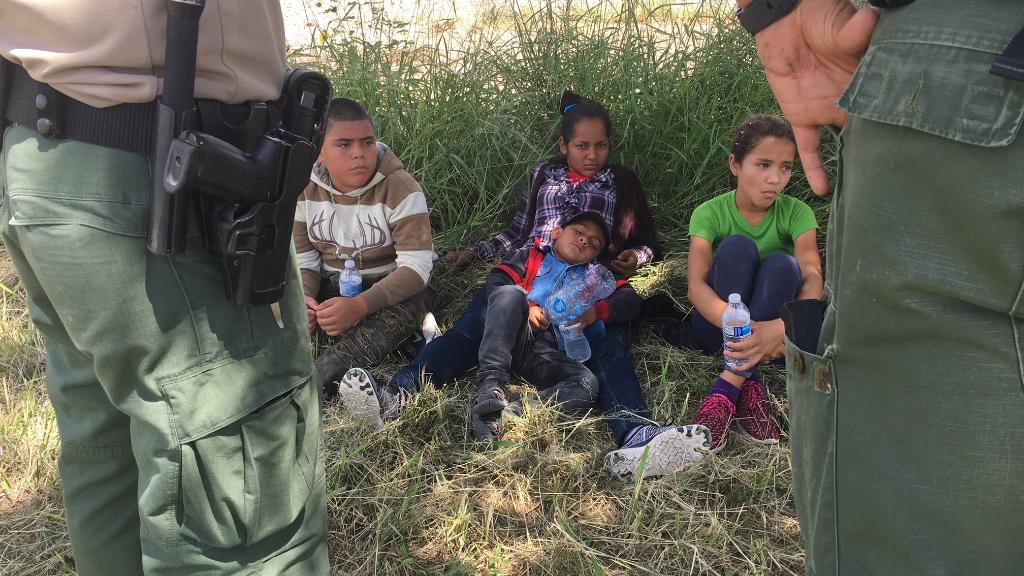 Staffers at FWD.us, the advocacy group co-founded by Mark Zuckerberg, Bill Gates and other tech leaders, do what they can to reform the nation's immigration laws.
That usually means spending the day talking to lawmakers, business executives, and grassroots activists throughout the United States.
But when the Trump Administration started separating 2,551 children from their migrant parents, 14 employees of the organization landed squarely in the middle of the crisis.
The group spent two weeks in July in New Mexico, Texas, and Arizona booking flights for reunited parents and their children who were just out of federal custody. The multi-million dollar effort, called Flights for Families, required long hours on the phone booking some 1,300 tickets and attending to countless other details, such as lining up prepaid cell phones, connecting families with lawyers, and keeping the kids entertained.
"We're not usually in the business of doing this sort of work," said FWD.us president Todd Schulte. "We decided to dive in and say, 'There is a need for people who have worked in this space before, who are willing to put in long hours and do some hard work, and help out.'"
In a way, the work dovetails with the FWD.us mission.
Zuckerberg, Gates, LinkedIn co-founder Reid Hoffman and other tech and business leaders launched FWD.us in 2013 to push immigration reform. The nonprofit has emphasized revising the rules of governing visas for skilled workers, and working to protect so-called Dreamers, the undocumented immigrants brought to the US as children.
Related: Couple raises more than $6M on Facebook to reunite migrant families
Immigration is an important issue to Silicon Valley, which depends upon a steady supply of skilled foreign workers, many of whom are able to work in the US thanks to H1-B visas. More than half of the 25 largest US tech companies, including Google, Amazon, and Apple, were founded by immigrants or the children of immigrants.
Although the tech sector is invested in comprehensive visa reform, Todd Schulte, the president of FWD.us, says the companies also would benefit from a clear pathway to citizenship for undocumented immigrants. Changing the laws to give Dreamers legal status will "supercharge the economy," says Schulte.
FWD.us had a rough start. The bi-partisan group drew criticism for financing television ads for conservative senators, which promoted controversial causes such as the Keystone XL pipeline. As a result, some early supporters, including Elon Musk and tech entrepreneur David Sacks, broke ties with the group.
FWD.us found its groove over the years by working behind the scenes, largely without controversy, while lobbying for federal and state immigration reform.
The organization is focused on saving the Deferred Action for Childhood Arrivals (DACA) program that grants temporary legal status to nearly 700,000 people who arrived in the country as children. It pushed the government to allow DACA to keep accepting applications even though the Obama-era progam remains in legislative limbo under President Trump. Earlier this year, it began focusing more on criminal justice reform, helping pass a bill in Oklahoma that aims to reduce the state's prison population.
FWD.us does not disclose how much individual donors contribute, but Mark Zuckerberg and his wife Dr. Priscilla Chan are key supporters, says Schulte.
Related: The Facebook campaign reuniting immigrant families won't stop -- despite Trump's policy reversal
Silicon Valley's often liberal views toward immigration have placed it at odds with the Trump Administration, from its Muslim ban to the latest immigration crackdown efforts that separated children from their parents. The pivot for FWD.us' on-the-ground involvement came in mid-May when the separations gained national attention.
"It was awful. It's abhorrent. It's terrible. We fought really hard to get that policy stopped," said Schulte. "We think that, not only is this a critical time where immigrants and immigration are under serious threat, but America is under threat of closing ourselves off to world."
The organization wanted to help as much as it could on the ground. The funding for the Flights for Families campaign came from the nonprofit Refugee and Immigrant Center for Education and Legal Services, also known as RAICES. The group also raised $20 million over six days on Facebook via a viral post, fueled largely by people outraged over the separation policy.
Jenny Barin, is the special projects manager at FWD.us, but found herself playing travel agent in El Paso, Texas. She booked flights for the 321 families who had been released at six local shelters. FWD.us workers faced logistical hurdles, such as making sure airlines seated children alongside their parents, and helping families -- some of whom had limited English skills -- deal with flight delays and cancellations.
Others spent time entertaining the children, playing, arranging screenings of movies like Coco, and finding birthday candles to top a Hostess cupcake for one boy newly reunited with his mother.
"It's been a really intense process and treating people with a little big of human dignity -- when the government tried to strip them of that -- is something that we really wanted to bring to this," said Schulte.
"We're really lucky to be supported by people financially who believed in this, who said, 'Let's go and help these people who our government has done awful things to, and is not helping,'" said Schulte.
Now, the FWD.us employees are largely back to pushing for federal and state immigration reform. They still get involved with individual cases and advocating for the people impacted by the laws.
The group was recently working closely with Alejandra Juarez, the wife of a combat Marine veteran and mother of two US citizen children, who was facing deportation. But FWD.us was unsuccessful. She returned to Mexico last week, without her family.