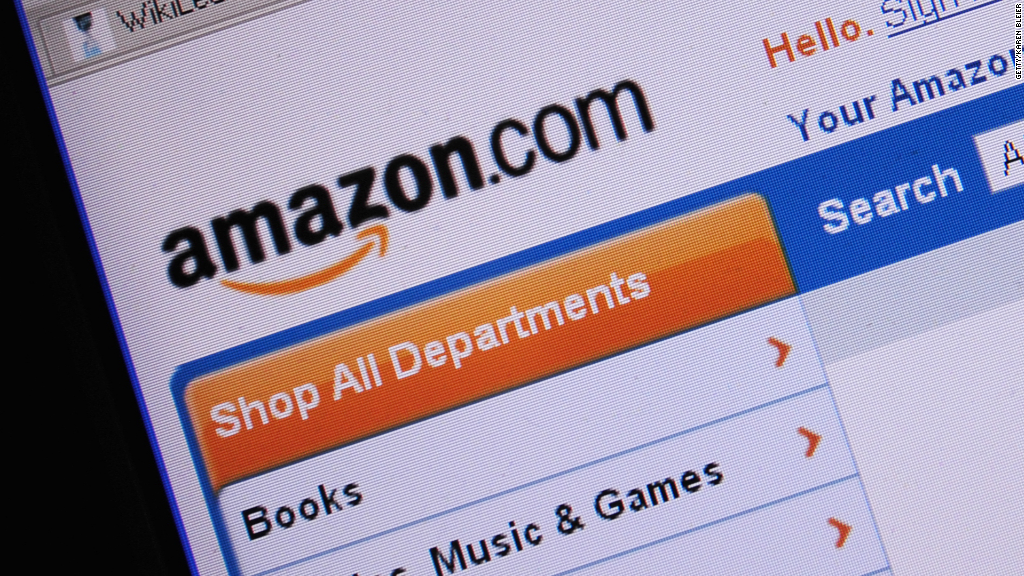 Amazon has already tried to reinvent brick-and-mortar grocery stores and book sellers. Is the movie theater next?
The company is "in the running" to buy Landmark Theaters, according to Bloomberg. Landmark is a private chain of about 50 cinemas that specialize in showing independent and foreign films, and is controlled by billionaire investors Mark Cuban and Todd Wagner through their holding company, 2929 Entertainment.
It's tough to know exactly what Amazon (AMZN) is thinking, and it's not even clear that a deal will happen. Bloomberg's report noted that talks "could still fall apart." A separate report on the website Deadline cited sources who dismissed Amazon as a contender entirely.
Amazon, Landmark and 2929 Entertainment did not respond to requests for comment from CNNMoney.
But analysts who follow the entertainment and technology industries have a few theories about why Amazon might be interested in the theater business.
The company is best known for its ubiquitous internet shopping service. But Amazon has been steadily building its physical presence, said Gene Munster, managing partner with the venture capital firm Loup Ventures. The company bought the organic grocery chain Whole Foods last year. It has opened grocery and book stores under the Amazon name, too.
"For the first 25 years of the internet we've seen the world in two competing domains: digital and physical," Munster said. "Amazon clearly believes the future of the internet lies in the convergence of digital and physical offerings to meet customer needs."
Landmark has an obvious digital counterpart: Amazon's Prime Video. The distribution service streams original shows like "Transparent" and "The Marvelous Mrs. Maisel," among other programs.
The theater chain could also help juice Amazon's reputation, said Jonathan Kuntz, a film historian and lecturer at the UCLA School of Theater, Film and Television.
If the deal goes through, he said, "Amazon is buying a little bit of prestige — the quality end of the market." The company already has had its eye trained on the awards circuit. "Manchester by the Sea," which was nominated for Best Picture at the 2017 Academy Awards, was distributed by Amazon Studios.
Theater ownership is also an avenue that Amazon could use to distribute and monetize its content, said Eric Wold, an analyst at B. Riley FBR.
Despite concerns in recent years about a decline in attendance at the box office, Wold said it's still a strong industry as long as movie studios produce high-quality movies.
Landmark could also broaden Amazon's audience — Wold added that the people who frequent the theater chain don't necessarily subscribe to Prime, the subscription service needed to watch Amazon programs.
And all that would come at what's likely a low risk for Amazon, a company with a $909 billion market capitalization.
"I don't know the dollar values involved here, but they are not betting the whole company on the Landmark deal," Kuntz said.
But while Wold said a potential deal could benefit Amazon, he didn't expect it to make waves in the theater industry. Landmark is tiny compared to giant movie chains like AMC Theaters and Cinemark, which each have hundreds of locations.
Investors don't appear to be phased, either. Shares of AMC (AMC) and Cinemark (CNK) rose during trading hours Thursday, after the Bloomberg story published. Each closed about a percentage point or two higher at the end of the day. While Cinemark was down slightly Friday, AMC stock kept rising.
In any case, some observers said that Amazon's interest in theaters could portend eventual changes in the industry. Munster said Landmark could be a "starting point" for Amazon, which could buy more theaters in the future.
Kuntz, meanwhile, suggested that Amazon could use theaters to transform the experience for moviegoers entirely. For example: virtual reality.