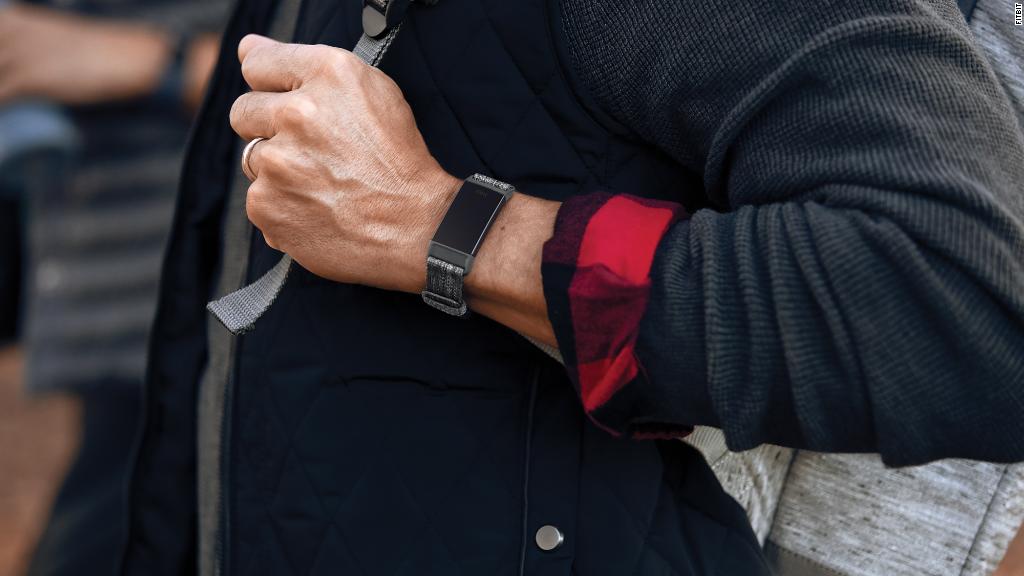 I once kept a blue and gold box on my desk that held nearly two dozen fitness trackers I've worn and tested over the years. A colleague called it my wearables graveyard.
Whenever I got tired of my Fitbit, Samsung Gear Fit, Garmin Vivosport or whatever was wrapped around my wrist, I'd toss it in the box. I never found a reason to wear a tracker for more than a few months. I'd get my heart rate, confirm I need more sleep at night, and burn a predictable sum of calories with every run. Before long, I'd know what my health tracker would tell me, so I'd stop wearing it and move on.
I am hardly alone. And that's a problem for Fitbit and other companies selling these devices.
"The market has a bit of fitness tracker fatigue," said Weston Henderek, an expert on the topic at market research firm NDP Group. "A couple of years ago, wearing a tracker seemed like a very trendy thing to do. The category is still growing, but people are gravitating toward smartwatches."
Eager to reverse that trend, companies are making fitness trackers sleeker and packing them with features like notifications, audio streaming and longer battery life. Giving people more data about their health could also make the devices attractive to employers and health insurers.
Related: Can a week of wearables improve your health?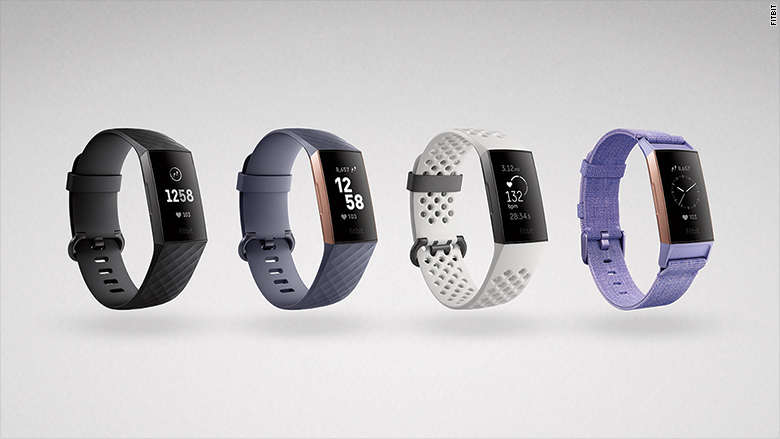 Fitbit's Charge 3 tracker, announced Monday and previewed by CNN last week, checks all those boxes. It's so light you may forget it's there, it runs for seven days on a charge, and the design doesn't scream, "Yes, I am counting my steps!"
Fitbit calls the Charge 3 the Ferrari of fitness trackers. I'd say it's a Toyota Camry: Nice enough on the eyes, dependable, and, at $149, relatively affordable when they hit store shelves in October.
And, like a Camry, you can choose a few upgrades. The base comes in black or rose gold, and you can choose a $30 silicone band from a rainbow of colors. Pay a bit more and you get an upscale mesh or leather band. You can also get one that supports Fitbit Pay for $169.
The water-resistant Charge 3 sheds the cumbersome tap-to-navigate interface of earlier models in favor of an intuitive touchscreen. And the nearly invisible haptic feedback button on the side is a nice upgrade from the slab protruding from the Fitbit Charge 2. It supports more push notifications, tracks laps in the pool, and lets you set fitness goals like burning 300 calories during a workout or shedding 10 pounds.
But the Charge 3 lacks built-in wireless connectivity, so you'll need to have your phone nearby to use some features like GPS. That's bad news anyone who wants to track running routes without schlepping their smartphone, but Fitbit said adding GPS would have meant a clunkier device and a shorter battery life -- two things consumers definitely don't want. If you want on-board GPS, the Ionic costs $249.
Related: A robotic crib rocked my baby to sleep for months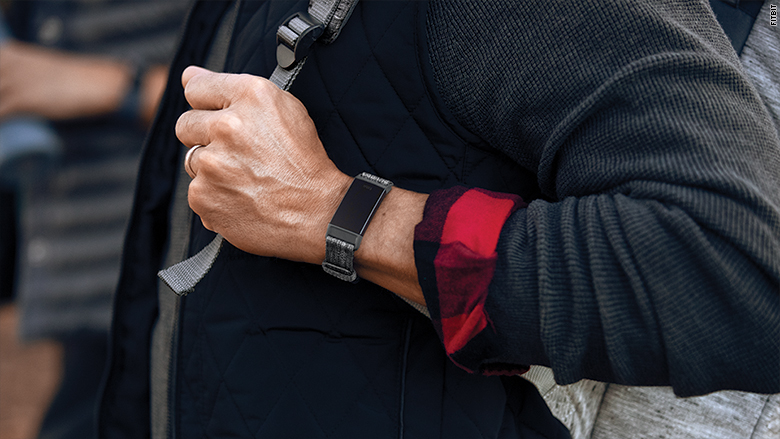 All of this is standard fare for fitness trackers. What sets the Charge 3 apart is the Sp02 sensor -- shorthand for peripheral capillary oxygen saturation. It measures your blood oxygen level. Coupled with Fitbit's heart rate tracker and sleep monitoring, the trifecta provides a snapshot of your overall health. An analysis feature notes any unusual developments in your data, like a high heart rate, and makes related suggestions, such as trying a meditation app to reduce stress.
The truly noteworthy thing about the new Fitbit is the price. The Garmin Fenix 5x features a similar blood oxygen sensor, but costs $649. Offering so much for so little could expand the Charge 3's appeal to more people, and even businesses.
"Some insurance companies and employers give away or discount these devices to employees and ultimately help lower healthcare costs," said Jitesh Ubrani, senior research analyst for IDC. The lower price makes that easier to do, he said, and companies might even buy them in bulk, driving prices down further.
Fitness trackers caught on quickly, jumping from 3 million sold in 2013 to an impressive 45 million last year. But it will be slow going from now on, even if health care providers start handing out fitness trackers. IDC expects Fitbit, Garmin and all the rest to sell 47 million devices a year by 2021.
Apple holds 22% of the market, due largely to growing interest in smartwatches and advanced features like cellular connectivity. Fitbit trails behind at 14% with Xiaomi not far behind.
"Many players have already exited or aren't as prominent, so the company is in a good position to gain a larger share," Urbani said.
And with all those added features, the Charge 3 might not end up buried in a box.