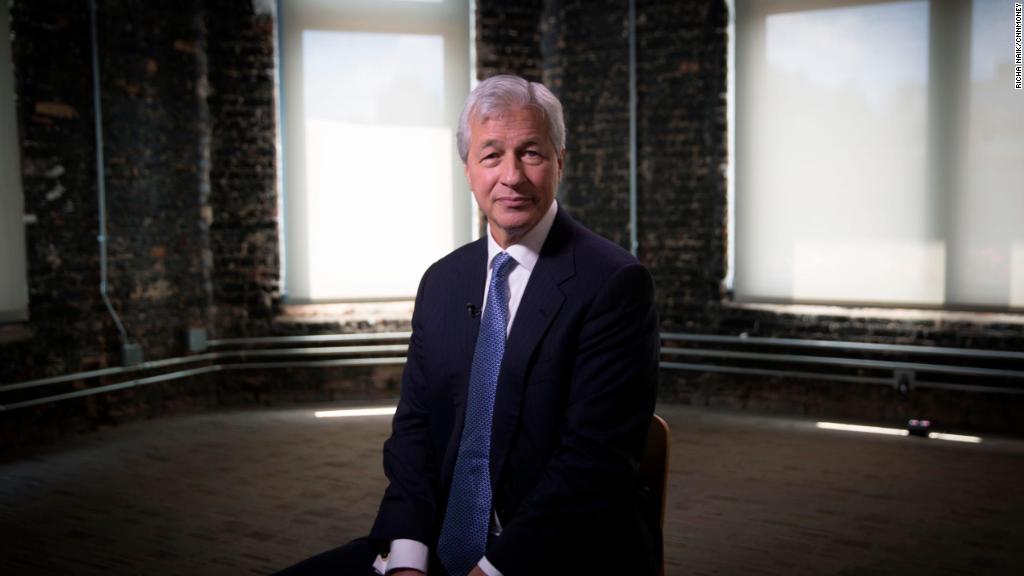 There's a new 800-pound gorilla in the world of free online stock trading: JPMorgan Chase, the nation's largest bank.
The new service, which JPMorgan plans to launch next week, will offer 100 free trades a year to all Chase customers, and unlimited free trades to its customers who maintain larger balances in their accounts.
The bank had previously charged $24.95 for each online trade. But JPMorgan faces increased competition from free brokerage services, including Robinhood Financial, as well as low-cost services, such as E*Trade (ETFC) and Charles Schwab (SCHW).
JPMorgan already has about 60 million American customers, amounting to nearly half of US households, and 47 million of those customers use mobile or online banking services. But the bank admits it hasn't focused much online trading before now.
That means the bank won't take much of a hit to its revenue from cutting the fees so drastically. It believes it will benefit from having stronger relationships with its customers.
Free trading could lock in customers who do their primary banking, have a car loan or mortgage with the bank or a branded credit card provided by Chase, such as the Amazon Visa.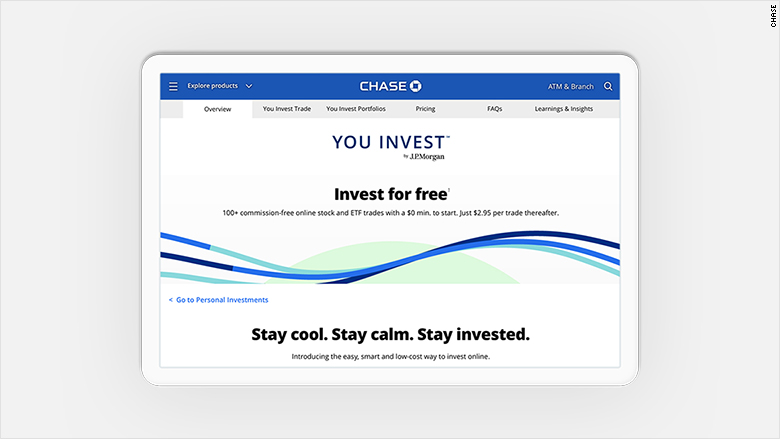 "We think most of our customers have multiple financial relationships," said Jed Laskowitz, CEO of the bank's You Invest service. "We're very focused on delivering more service. All our analysis shows that those customers who do more than one thing with Chase will stay with us longer."
It's a similar model to Amazon Prime. Streaming video, music and cloud storage on top of Prime's two-day shipping has increased membership, and its existing customers shop more on Amazon.com. Chase hopes free trading will increase its customer base and drive members to use other JPMorgan services.
The bank denied this is a direct response to free offerings like Robinhood. JPMorgan has been working on developing a free trading offering for years, said spokesperson Darin Oduyoye. At an investor conference two years ago CEO Jamie Dimon had suggested he wanted to follow the example of Amazon Prime.
"If you're a good account, it's no different than Jeff Bezos doing the $99 Prime and adding services to it," said Dimon at that time.
Although JPMorgan Chase has a relationship with Amazon, including working with the online retailer on a new health insurance offering, some have suggested that Amazon (AMZN) could be eyeing weath management as its next area of expansion.
E*Trade and Schwab's stock prices fell on the news of JPMorgan's new offering.