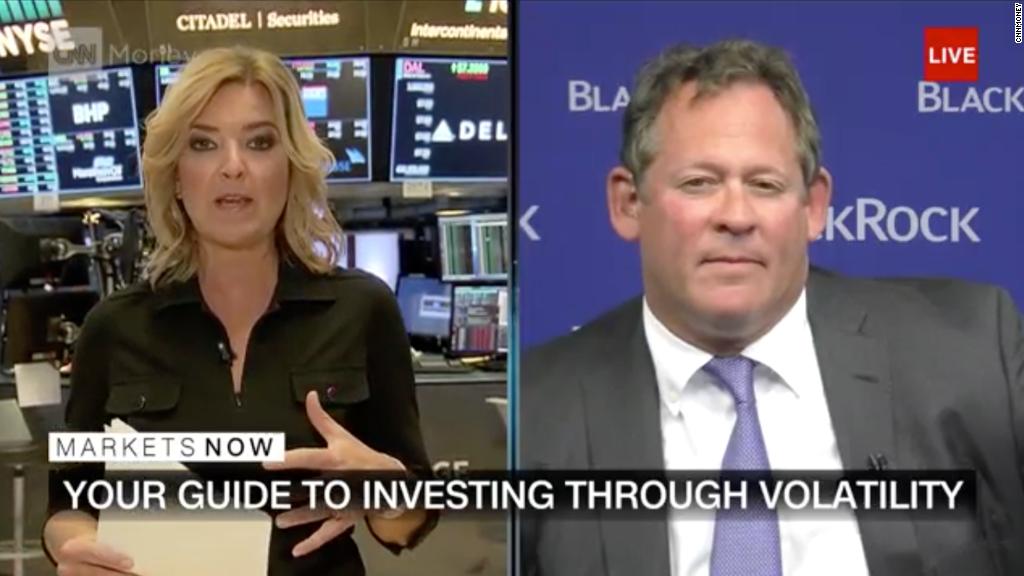 Stocks barely buckled after the White House endured one of its darkest days since Watergate.
Unlike during previous moments of peril for President Donald Trump, investors were unfazed by the guilty plea from the president's former personal lawyer Michael Cohen and the conviction of former campaign chairman Paul Manafort.
The Dow dipped just slightly and the S&P 500 flirted with an all-time high. Wall Street's reaction -- or lack thereof -- shows how investors have become accustomed to the almost-daily chaos in Washington, at least so long as the turmoil doesn't threaten the strong American economy.
"The market has known there's a political circus in DC for the entire time of the Trump presidency," said Nicholas Colas, co-founder of DataTrek Research.
"Investors don't really care who the president is. They care about earnings and interest rates," said Colas.
Earnings are booming, thanks to an economy that grew at a four-year high of 4.1% last quarter. Unemployment dropped to 3.9% during July. This week's turmoil does little to change that.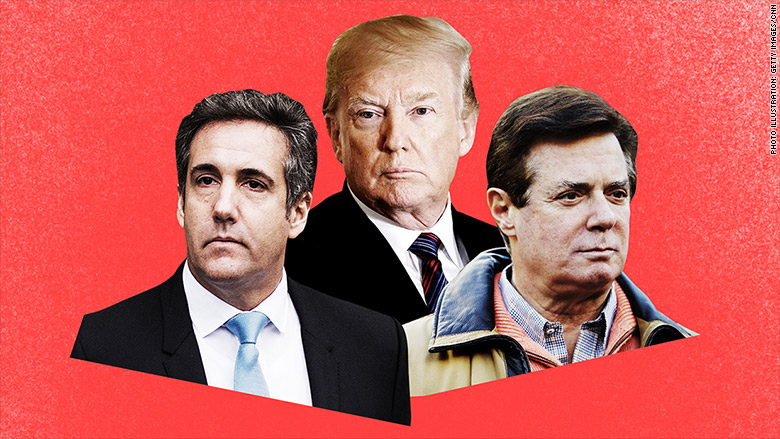 Tax cuts already done
One crucial difference between now and previous Trump crises is that Wall Street already got the massive corporate tax cut and deregulation it wanted from Washington.
Recall how in May 2017, long before the tax law was enacted, stocks briefly plummeted after Trump fired FBI director James Comey. But that freakout proved to be a headfake. Stocks quickly rebounded and went on to hit record highs.
Trump's economic agenda has become much less pro-growth in 2018. Talk of tax cuts has been replaced by threats of tariffs.
"The market likes what it already has -- and doesn't like what it's getting," said Art Hogan, chief market strategist at B. Riley FBR.
"The market liked tax reform and deregulation, not protectionism and trade wars," he said.
Consumers not rattled -- yet
Wall Street may be looking past the Trump turmoil because it's very difficult to determine what happens next -- and even harder to explain what the economic consequences are. Legal experts say the Justice Department is unlikely to indict a sitting president, leaving the matter to Congress.
The odds of impeachment may be rising, but conviction in a US Senate likely to be controlled by Republicans looks improbable at this point.
"You can't model out what an impeachment would do to the economy," said Hogan.
The typical linkage between a political event and the stock market is how it impacts the mood of Americans. For now, shoppers don't seem to be rattled. Target (TGT) just reported its strongest sales growth in 13 years.
"The real spillover would be if any of this affected confidence and spending dried up," said Colas.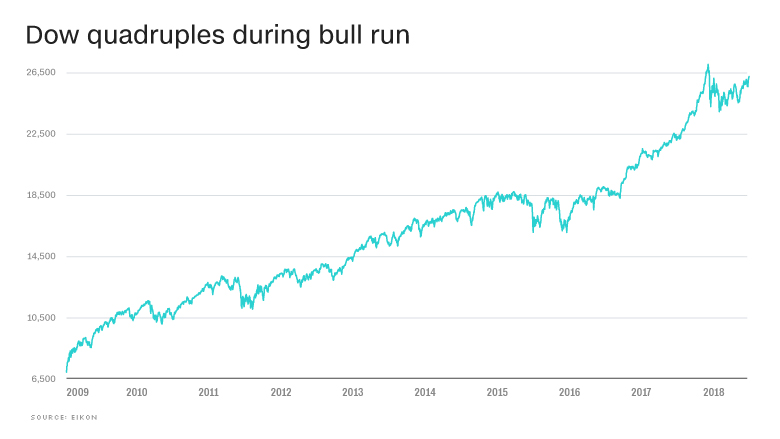 Parallels to late 1990s
History suggests Wall Street can overcome political drama -- at least during a healthy economic environment. The S&P 500 soared 27% in 1998 and then 20% in 1999 even as former President Bill Clinton was impeached by Congress.
"The market didn't flinch. There was a strong economy and high unemployment. Today there's a similar environment," said Hogan.
The wild card is how Trump responds to the increasing pressure. Wall Street could respond negatively if Trump's own actions further destabilize the situation.
"It's not a pretty picture here in Washington," Greg Valliere, chief global strategist at Horizon Investments, wrote to clients. "But as long as Trump doesn't go totally off the rails, investors can compartmentalize."