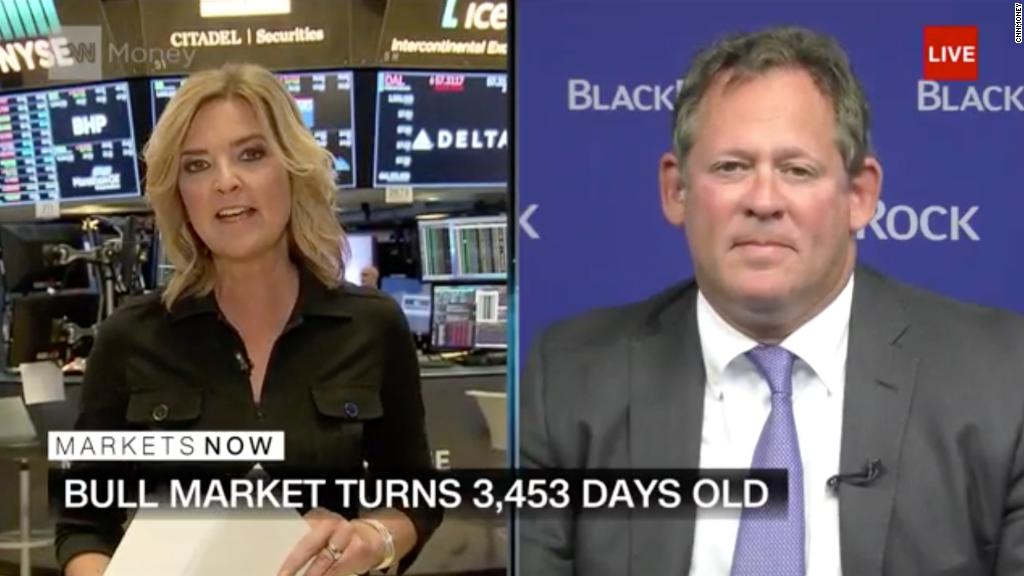 Wall Street is rooting against a strong dollar.
"The markets want a weaker dollar," Rick Rieder, BlackRock's chief investment officer of global fixed income, told CNN chief business correspondent Christine Romans on "Markets Now" on Wednesday.
If the dollar starts appreciating, he said, it would be "the biggest risk to the financial markets today, and arguably one of the biggest risks to the economy."
"It hurts the emerging markets," Rieder explained. "It hurts trade."
A weaker dollar boosts the profits of multinational companies because it makes their products less expensive in foreign markets.
Plus, companies get to report higher revenue from abroad when they translate their international sales back into dollars.
A weak dollar also "promotes reinvestment into the US," Rieder said.
More rate hikes could make the dollar stronger. But Rieder doesn't think we need to worry about that — and not because President Donald Trump has been pressuring Fed Chair Jerome Powell to stop raising interest rates.
"I think the Fed is going to move closer to what is an equilibrium," of between 2.5 and 2.75% for the federal funds rate, which helps determine rates for mortgages, credit cards and other borrowing, he said. "And then I don't think they need to go further."
In June, the central bank lifted the rate to a range of 1.75% to 2%.
Rieder points out that inflation — which would prompt more, steeper rate hikes — may actually be slowing because of rising and rent home prices.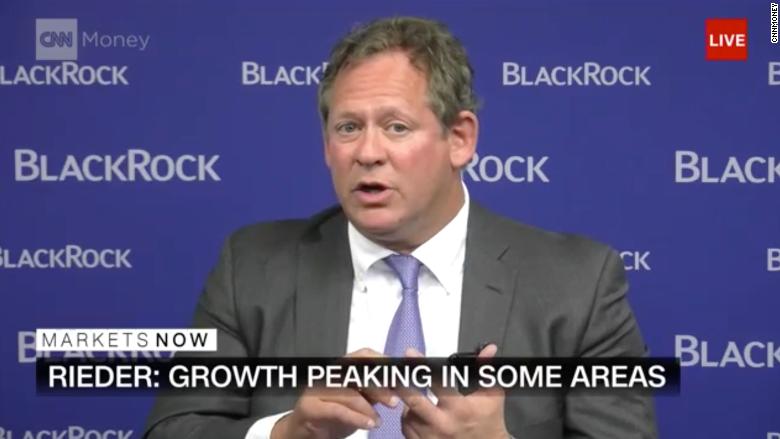 CNNMoney's "Markets Now" streams live from the New York Stock Exchange every Wednesday at 12:45 p.m. ET. Hosted by CNNMoney editor-at-large Richard Quest and others, the 15-minute program features incisive commentary from experts.
You can watch "Markets Now" at CNNMoney.com/MarketsNow from your desk or on your phone or tablet. If you can't catch the show live, check out highlights online and through the Markets Now newsletter, delivered to your inbox every afternoon.
— CNN's Donna Borak and Paul R. La Monica contributed to this report.