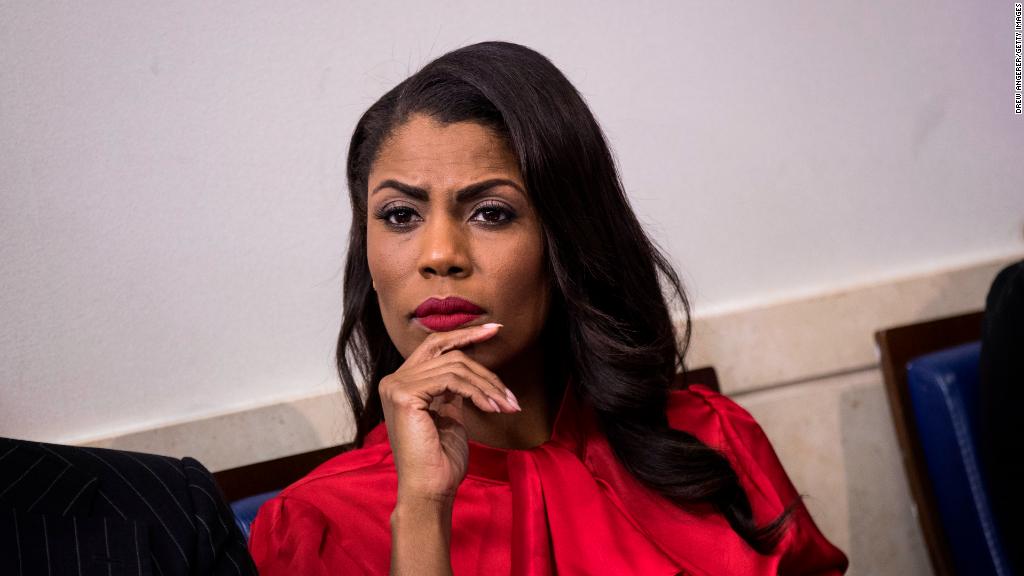 America's polarized politics can be seen every week on The New York Times best seller list. This week, Omarosa Manigault Newman is No. 1 with "Unhinged," her bridge-burning account of her time in the Trump White House.
"Unhinged" topped both the print hardcover and the combined print and e-book best sellers list, according to the Times chart, which was shared with publishers on Wednesday.
Some of the sales data indicates that President Trump's vicious tweets about Omarosa helped lift her sales.
The book started climbing Amazon's best sellers chart when Trump let loose, labeling her "Wacky Omarosa" and describing her as a dog. The Trump tweets generated more news coverage and curiosity which in turn generated more sales.
A similar effect was seen -- to a much greater degree -- when Trump assailed Michael Wolff's book "Fire and Fury" back in January. The publisher of that book struggled to print enough copies to meet demand.
There is no sign that "Unhinged" was similarly off-the-charts. But sales were still robust enough to land the top spot on the prestigious Times list.
One month ago, Jeanine Pirro's pro-Trump tome, "Liars, Leakers and Liberals," debuted at No. 1 on the list.
Then Pirro's Fox colleague Gregg Jarrett took the top spot for two weeks with his equally Trump-loving book, "The Russia Hoax."
In those cases, too, the president appeared to have a hand in the sales totals. Trump endorsed both books via Twitter.
"Hoax" moved to No. 2 last week when GOP strategist and outspoken Trump critic Rick Wilson's book "Everything Trump Touches Dies" hit shelves.
It was No. 1 for a week before "Unhinged" came along.
Another book appealing to Trump opponents, Craig Unger's "House of Trump, House of Putin," debuted at No. 5, while Wilson's anti-Trump tome moved to No. 7.
In between, "The Russia Hoax" is holding steady at No. 2.
"There's two kinds of books published on the Trump presidency," Washington Post nonfiction book critic Carlos Lozada said on CNN's "Reliable Sources" last week.
The two types, he said, are the "horrified outside observer books that feel Trump is portending the end of the republic," and then the "pro-Trump books that really feed into this echo chamber."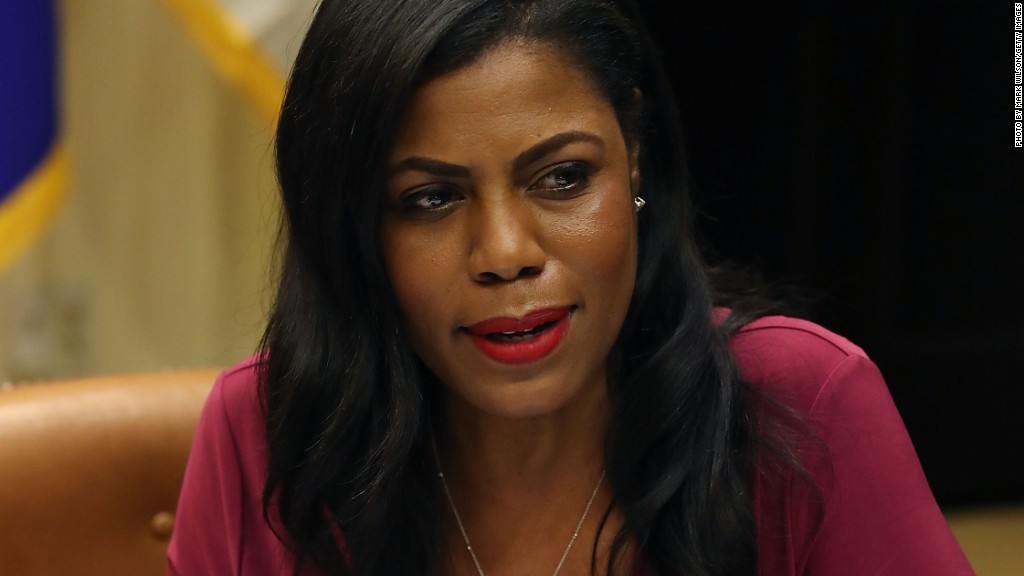 Omarosa fit into the first category, except she had an inside perspective, as a former Trump administration aide who decided to publicly break from the president.
Parts of her book were simply unbelievable. There were basic mistakes and misstatements. But she also presented audio tapes to back up some of the details of her time in the White House.
Online pre-orders of the book seemed sluggish when Omarosa began her TV tour. Perhaps that was a testament to her credibility problems and the sense that most peoples' minds are made up about Trump.
But then Trump tweeted about the book and his lawyers sent a threatening letter to the publisher.
"Unhinged" went from No. 17 on Amazon's constantly updated list on Sunday night to No. 2 by Tuesday night.
It held steady there, eclipsed only by the motivational book "Girl, Wash Your Face" by Rachel Hollis, which is ranked separately on the Times list.
Omarosa is continuing to speak out against Trump on TV and in other interviews.
A spokeswoman for her publisher, Simon & Schuster, said Wednesday that "we're delighted that readers have responded enthusiastically and it is selling well in all formats, print, ebook and audio. Omarosa continues to promote the book and is committed to telling her story."
September will bring even more Trump-related books, including Bob Woodward's "Fear," which has already enjoyed strong pre-order sales.