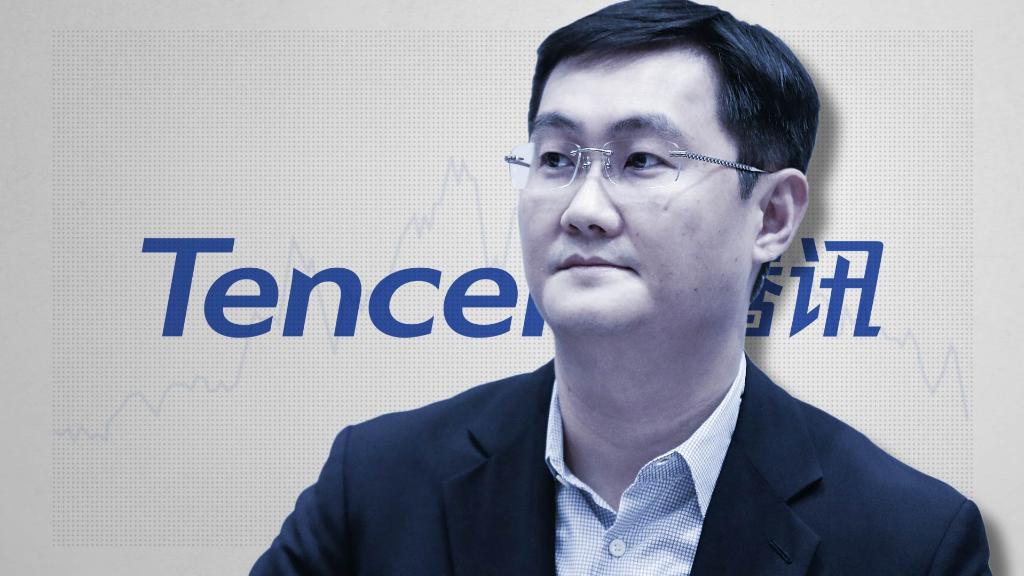 Tencent is having a tough year.
Not long ago, the Chinese social media and video game giant was worth more than Facebook (FB), but it has lost roughly $140 billion in market value since its stock hit an all-time high in January, and its latest earnings were a big disappointment.
Many of Tencent's (TCEHY) recent troubles are linked to the Chinese government, which the company says has stopped approving licenses allowing it to make money from new games. Tencent expects the games to get the green light eventually, but its difficulties reflect an increasingly restrictive environment for tech firms in China.
Companies like Tencent and Alibaba (BABA) "have got their fingers in so many different services -— media and advertising and messaging — where the content can't be controlled so easily," said Benjamin Cavender, a Beijing-based analyst with China Market Research.
"The government is trying to send out a pretty broad message to all big tech players — you've got to watch out and you've got to be careful," he added.
Low-profile CEO
Tencent CEO Pony Ma has kept a low-profile compared with some of China's other top tech leaders. Despite being the head of one of the world's biggest internet companies, the billionaire executive appears in public far less than Alibaba's Jack Ma or Baidu's (BIDU) Robin Li.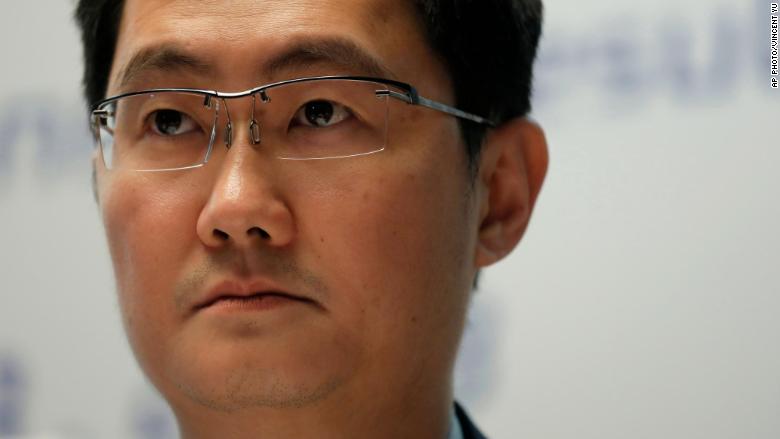 But Tencent's spectacular rise in social networking apps such as WeChat, mobile payments and online games appears to have rattled Beijing, and Ma's low-key approach didn't spare his company from government censure.
"He had been so dominant in that [tech] space, he had been under the radar, that I think they did need to send a message," said Ray Wang, founder of advisory firm Constellation Research.
Turning off the money tap
The company is now struggling to secure approval from Chinese authorities to make money from some of its most popular mobile games such as PlayerUnknown's Battlegrounds. Regulators also banned a game called Monster Hunter: World for which big sales were expected.
Another game, Honor of Kings, came under particularly intense scrutiny last year for allegedly causing addiction in young people.
Steve Weber, a political scientist specializing in technology and international politics at the University of California, Berkeley, said the Chinese government's message to Tencent is clear: "If we want to shut off the money taps, we can shut off the money taps."
Besides being the world's largest gaming company, Tencent also created WeChat, China's biggest messaging platform, which has more than 1 billion users.
China has a history of censoring digital content. It is also growing increasingly wary — like Europe and the United States — of the influence top tech companies wield, according to Weber.
Governments are starting to realize "that they probably under-regulated these industries vis-à-vis their economic and social impact," he said.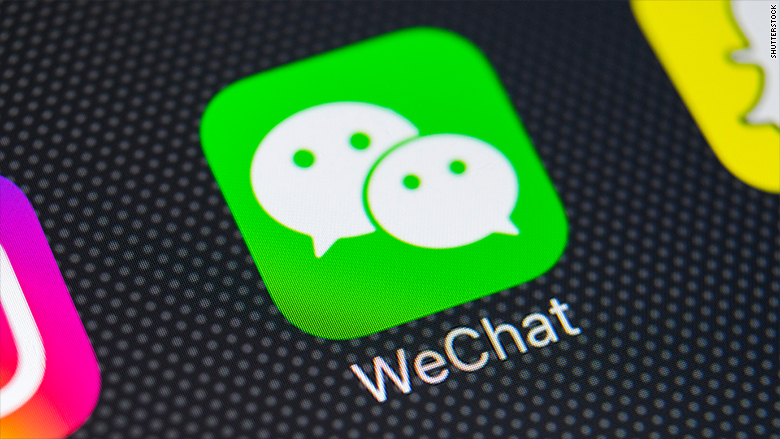 Beijing has long blocked major US social networks such as Facebook and Twitter (TWTR) from operating in China. But it's also seeking to keep homegrown equivalents on a tighter leash.
Chinese authorities fined Tencent and other companies last year for hosting banned content such as fake news and pornography on social media platforms.
Uncertainty over investments
Tencent has other worries on top of the headaches caused by the government.
The company has made a name for itself by investing in a huge array of businesses in China and around the world. But some of its biggest investments are looking risky.
They include China Literature, an e-books company whose shares plunged more than 25% last week; Tesla (TSLA), whose stock has been on a wild ride since CEO Elon Musk announced plans to try to take it private; and Snapchat parent Snap (SNAP), which recently reported a drop in users.
Some analysts say if Tencent starts getting licenses for its games again soon, it can bounce back.
"We remain of the belief that recent pressure remains short term in nature and the fundamental longer term investment case for Tencent remains intact," Douglas Morton, head of Asia research at brokerage Northern Trust Capital Markets, said in a note to investors last week.
Tencent has said the halt in government approvals is mainly the result of a reorganization of the official bodies that oversee the process.
The company's sheer scale makes it better placed to handle the delays than smaller rivals, which might not have the financial resources to keep waiting.
"It means no one else can get in the market," said Wang.