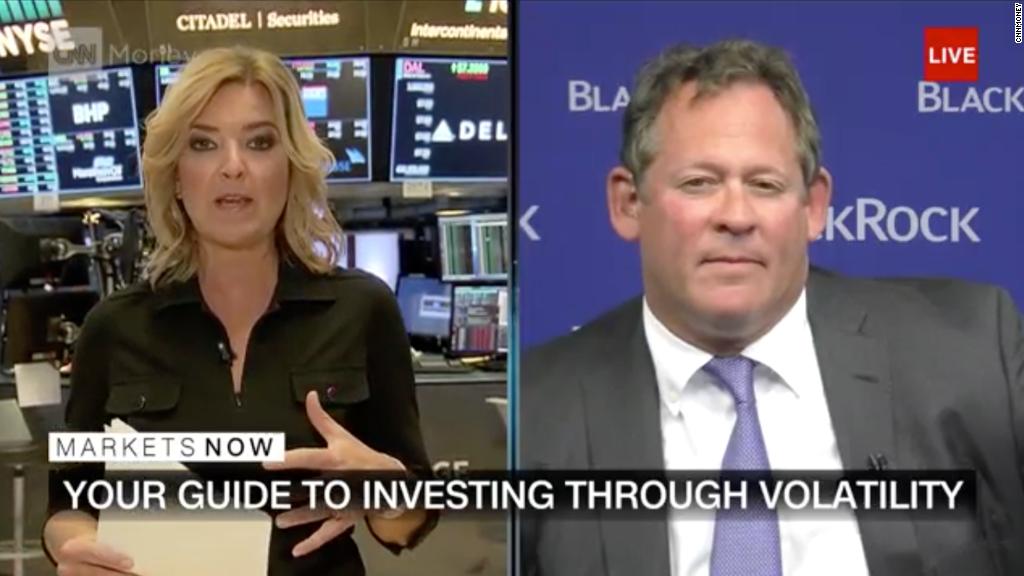 President Donald Trump has a warning for Washington and Wall Street: Impeachment would tank the stock market.
"I think that if I ever got impeached, the market would crash," Trump told Fox News in an interview that aired on Thursday. "Everybody would be very poor."
Impeachment proceedings could very well rattle investors. Stocks could retreat from record highs. But a crash? That sounds extreme.
The American economy is strong. Corporate profits are booming, thanks in large part to Trump's corporate tax cuts. And if even Trump were removed from office, a President Mike Pence would support the same pro-business policies — although maybe without the trade wars and turmoil.
"Trump isn't irreplaceable. I don't think the market would crash," said Ed Yardeni, president of investment advisory Yardeni Research.
Wall Street took the latest Trump drama in stride. The market barely budged on Wednesday, even after the guilty plea by former Trump lawyer Michael Cohen and the conviction of former campaign chairman Paul Manafort.
The dark day for Trump immediately caused analysts and political strategists to speculate about impeachment — but investors are unfazed so far.
"The market doesn't seem to care," Ivan Feinseth, chief market strategist of Tigress Financial Intelligence, wrote to clients on Thursday. "The market seems to ignore President Trump's endless controversies and crazy comments."
Tax cuts vs. trade wars
Wall Street doesn't care about political drama — unless it changes the trajectory of the economy and corporate profits.
Contrary to conventional wisdom, Trump's surprise election set off a huge party on Wall Street. The market spiked as investors anticipated tax cuts and deregulation. The tax law that Trump eventually signed late last year carried stocks even higher.
"I got rid of regulations. The tax cut was a tremendous thing," Trump told Fox News.
The S&P 500 has zoomed 34% higher since Trump's victory. The Dow went from 18,333 to nearly 26,000 today — a gain of more than 7,000 points, or 40%.
But the market doesn't expect more pro-business policies from Trump. Polls suggest the House of Representatives could switch to Democratic control after the midterm election.
"The reality is, he's probably done as much on the bullish side as he can for the market," Yardeni said.
In fact, Trump's agenda in 2018 has been more of a mixed bag. Deregulation continues, but the trade war with China is unnerving investors and CEOs. Tariffs threaten to jack up prices, muddy supply chains and derail investments.
"Trump has simultaneously been the most bullish and bearish president ever," Yardeni said. "I've never seen anything quite like it."
'2018 is not 1974'
Trump can point to history to support his claim that impeachment would rock the market.
The S&P 500 dropped 14% in 1973 and then 26% in 1974 as former President Richard Nixon faced the threat of impeachment.
But the market turmoil back then wasn't just about Watergate. The United States stumbled into recession in 1973, oil prices quadrupled during the OPEC oil embargo, and the US dollar slumped.
Today's economy is cruising. The US dollar remains strong, and oil prices remain far off their 2014 peak.
"2018 is not 1974," Nicholas Colas, co-founder of DataTrek Research, wrote to clients on Thursday. "Things are very different."
The key would be how much impeachment proceedings dented consumer confidence and derailed business investment.
A better parallel could be the late 1990s, when the stock market kept soaring despite President Bill Clinton's impeachment. The S&P 500 climbed 27% in 1998 and then another 20% in 1999.
"The economy was really strong then. We're in similar shoes now," said Erin Browne, head of asset allocation at UBS Asset Management.
Mark Luschini, chief market strategist at Janney Capital Markets, said it's "hard to see" how Trump's impeachment could cause the kind of "economic duress" needed to unravel markets.
"It's rather bold to expect a crash," he said.
President Pence?
Of course, there is a big difference between impeachment and removal from office — and it's not clear which scenario Trump was referring to.
The House would need only a simple majority to impeach the president. But removal from office requires a two-thirds majority in the Senate, making it unlikely, even if Democrats took control.
"The odds of impeachment have gone up. The odds of removal have not," said Ed Mills, Washington policy analyst at Raymond James.
In any case, a Trump removal would leave Pence in charge — an outcome investors could probably live with.
"It would be the Trump policies," Mills said, "without the bombastic personality."