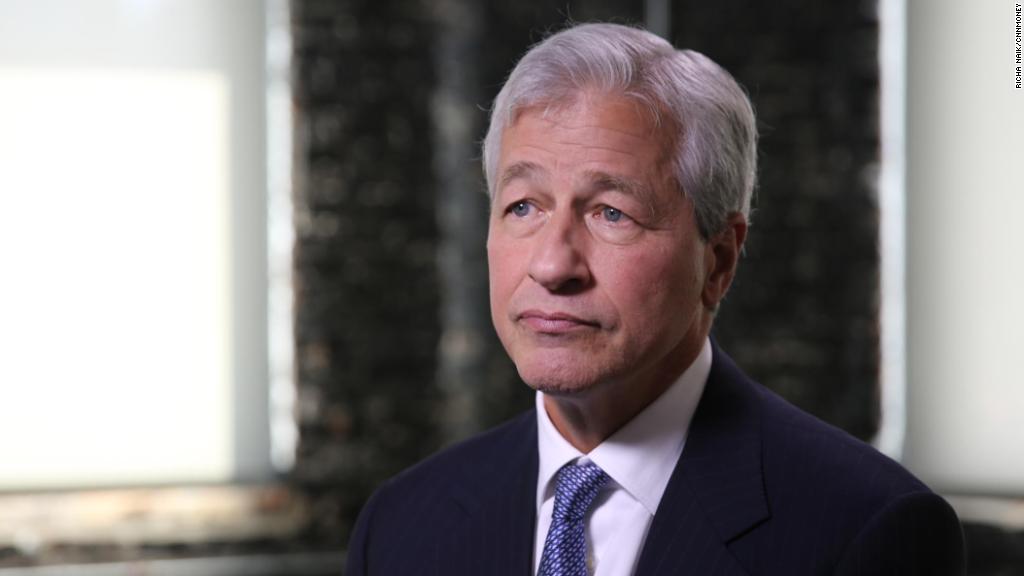 The leaders of some of America's biggest companies, including Apple, JPMorgan and
Pepsi

(PEP), are warning the Trump administration that changes in immigration policy could harm the economy and "disrupt company operations."

In a letter made public Thursday, the heads of dozens of companies told Homeland Security Secretary Kirstjen Nielsen that "Inconsistent government action and uncertainty undermines economic growth and American competitiveness."

Confusion around US immigration policy "creates anxiety for employees who follow the law," wrote the members of the Business Roundtable, a group of CEOs who advocate for public policies they think will bolster the economy.

Signatories also included the heads of AT&T (T), Coca-Cola (KO), IBM (IBM) and Bank of America (BAC), among others. CNN is a unit of AT&T.

"Companies now do not know whether a work visa petition that was approved last month will be approved when the company submits the identical application to extend the employee's status," they said.

US Citizenship and Immigration Services said in a statement the "administration has been relentlessly pursuing necessary immigration reforms that move towards a merit-based system."

"USCIS is committed to reforming employment based immigrant and non-immigrant immigration programs so they benefit the American people to the greatest extent possible," said spokesperson Michael Bars.

In particular, the CEOs said they are worried about changes to the review process for H-1B visas for high-skilled workers, expected changes to the rules for spouses of H-1B employees and planned changes to certain deportation rules.

Employees who qualify for H-1B jobs often hold degrees in science, tech, engineering or math, and are highly sought after by employers. The Roundtable members said that a confusing immigration system in the United States which threatens to split their families apart, could encourage them to seek employment in a different country. That would put the American economy at a disadvantage.

They also noted that in many cases, the Labor Department has determined that "no qualified U.S. workers are available to do that person's job."

And, with the US unemployment rate at its lowest in 18 years, it's a particularly bad time for companies to lose workers.

Business Roundtable has expressed support for immigration reform that makes it easier for skilled workers to reside in the United Sates.

The group has called for increasing the number of H-1B visas and letting people with advanced STEM degrees from American universities qualify for a green card immediately. Business Roundtable is against mass deportation of undocumented immigrants.

The group has applauded other White House policies, like the Republican-led changes to the tax law.

This is not the first time business leaders have called the president out for his position on immigration.

When the president signed a sweeping travel ban last year, Google (GOOG) quickly expressed concern.

Apple (AAPL) CEO Tim Cook has voiced ardent support for the Deferred Action for Childhood Arrivals program, or DACA, which Trump has tried to end.

In June, when the Trump administration separated migrant children from their parents at the US border, CEOs called the policy "inhumane" and "cruel."

In his annual letter to JPMorgan Chase (JPM) shareholders, CEO Jamie Dimon called for a resolution to Washington's immigration deadlock.