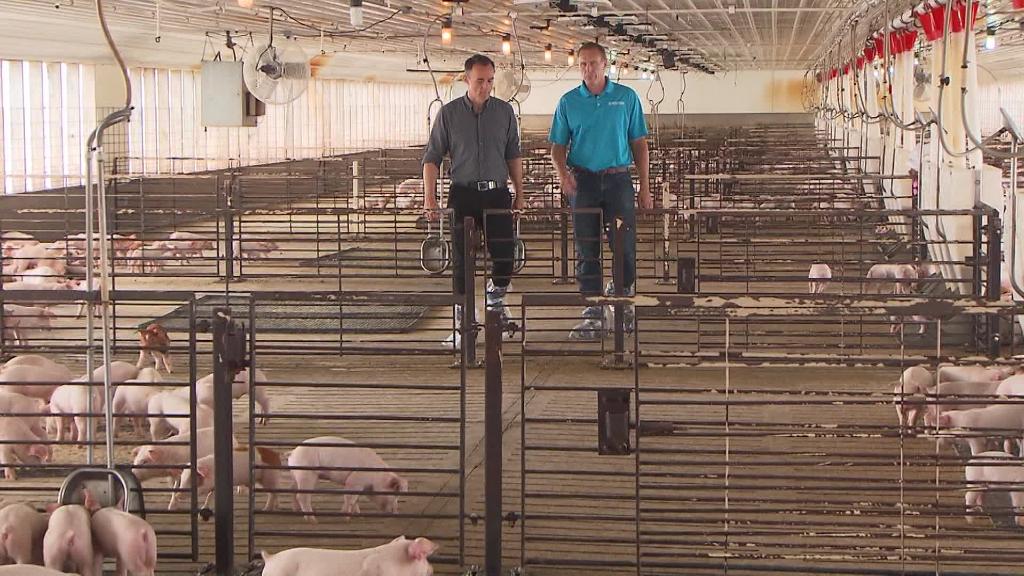 Add SPAM maker Hormel Foods to the growing list of US companies suffering collateral damage from the global trade war.
Hormel reported sales Thursday that were below forecasts and issued a cautious outlook, partly because of tariffs on US agricultural products.
The company, which also owns the Skippy peanut butter, Jennie-O turkey and Applegate Natural and Organic Meats, said pork export volume, sales, and profitability declined sharply in the quarter.
Chairman and CEO Jim Snee said tariffs on steel and aluminum exports, as well as pork, would likely hurt earnings this year.
Shares of Hormel (HRL) fell 3% Thursday on the news.
Hormel isn't the only food company to get hit by tariffs.
Poultry producer Sanderson Farms also said in its earnings report Thursday that global trade skirmishes were hurting results. Grain costs have gone up lately. Shares of Sanderson (SAFM) were down nearly 4%.
Meat giant Tyson (TSN) said last month that the trade war was eating into its profits as well.