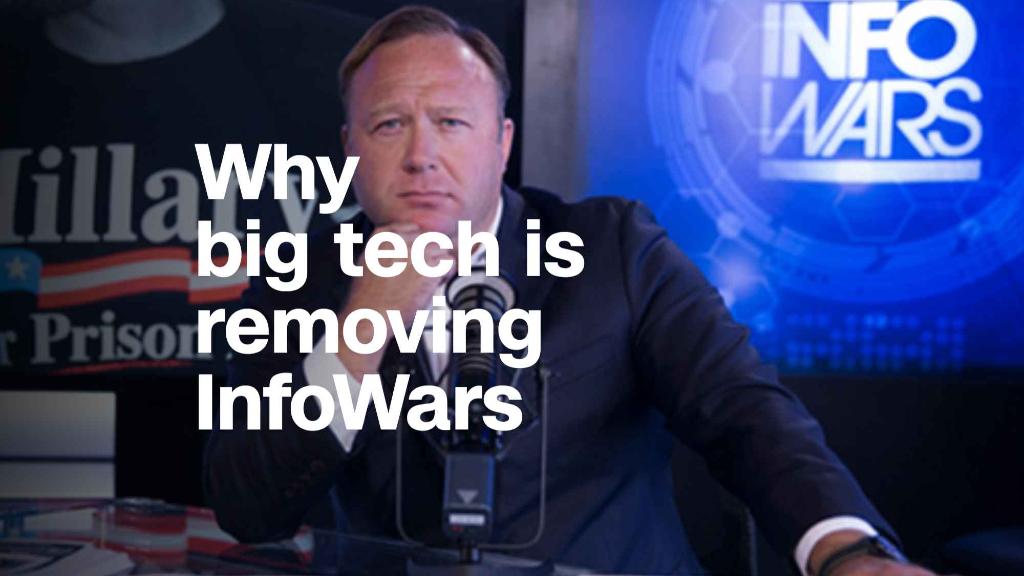 At first glance, the Inside Syria Media Center appears to be the work of a volunteer media organization. But Facebook believes it is the work of Russian military intelligence, and announced Tuesday night that it had removed the group's page from its platform.
Inside Syria Media Center's website, which was still live Thursday, regularly posts favorable articles about Syrian President Bashar al-Assad and promotes conspiracy theories. One conspiracy-laden article posted last month was headlined, "Syrian Opposition and Western NGOs Hire Actors for Chemical Weapons Provocation."
The YouTube page associated with the group has also been removed, but on Thursday, the group's Twitter account remained active, raising new questions about the level of coordination among social media platforms as they combat state-sponsored information warfare.
Publicly, the companies say they are working together to combat the type of coordinated disinformation campaigns that plagued social media during the 2016 U.S. presidential campaign.
But despite Twitter CEO Jack Dorsey's pledge of increased transparency, a Twitter spokesman declined to explain why it had not removed all of the accounts associated with pages Facebook had removed on Tuesday.
CNN has previously reported that the apparent lack of coordination among the companies has been a source of concern on Capitol Hill. Lawmakers on the Senate Intelligence Committee are expected to grill executives from the tech companies on the issue when they travel to Washington next month, a congressional source familiar with the matter told CNN.
Facebook announced on Tuesday that it had removed a network of pages and accounts that it said its partners at the Atlantic Council and others had determined were linked to Russian military intelligence, including the Inside Syria Media Center's page.
Separately, the same day, Facebook said it removed 652 pages, accounts and groups it had determined to be part of coordinated disinformation campaigns that originated in Iran and targeted the United States, the United Kingdom, Latin America, and the Middle East.
Twitter appeared to take action on the Iranian accounts. Shortly after Facebook said it had identified and removed the 652 pages, Twitter said, "Working with our industry peers today, we have suspended 284 accounts from Twitter for engaging in coordinated manipulation. Based on our existing analysis, it appears many of these accounts originated from Iran."
But the company did not say anything about Inside Syria Media Center.
A DC Leaks connection?
Inside Syria Media Center appears to have some crossover with DC Leaks, the website that distributed stolen Democratic Party emails in the lead up to the 2016 U.S. presidential election.
Special counsel Robert Mueller indicted 12 members of GRU, Russian military intelligence last month for allegedly hacking the Democratic Party and Hillary Clinton campaigns in 2016. The indictment alleged the GRU used a fictitious persona "Alice Donovan" to create the DC Leaks Facebook page in June, 2016.
Earlier in 2016, an "Alice Donovan" also began pitching articles to Counterpunch, an independent leftwing magazine and website, its managing editor Joshua Frank told CNN.
The website regularly accepts contributions from independent writers, and published five posts under Donovan's byline. However, Counterpunch launched an investigation into Donovan last November, after the Washington Post contacted them and suggested it was a persona linked to Russia, Frank told CNN.
Last December, Counterpunch discovered that some of the work Donovan had pitched had appeared under a different name on the Inside Syria Media Center Website. Counterpunch removed all of Donovan's articles.
Historically, the Kremlin has not responded to CNN requests for comment when Facebook names official Russian entities as being behind certain pages. On Tuesday, however, Russia's state-backed RT (formerly Russia Today) published a story dismissing an "overexcited mainstream media eager to expose 'Russian meddling.'"