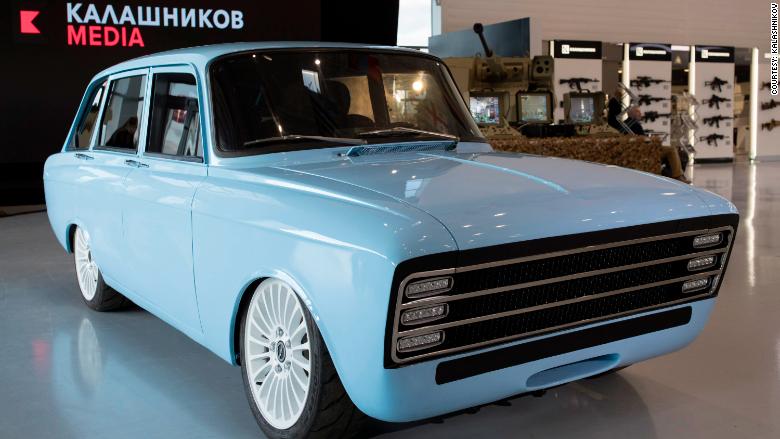 Kalashnikov has joined the rush of companies hoping to make it big with electric cars.
The producer of the AK-47 unveiled an electric concept vehicle on Thursday at a Russian arms show called Army 2018.
The company said in a statement that its CV-1 can travel as far as 350 kilometers (217 miles) on a single charge, and accelerate from 0 to 100 kilometers per hour in six seconds. The concept's retro design is based on a popular Soviet-era hatchback.
Kalashnikov told Russian state news agency RIA Novosti that the CV-1 would allow it to compete with electric carmakers such as Tesla (TSLA). It did not say whether the car would enter production, or provide a price.
The company did not respond to a request for more details.
While Kalashnikov already makes some military vehicles, analysts are skeptical about its chances of producing a successful electric car.
Tim Urquhart, principal analyst at market research firm IHS Automotive, described the design of the CV-1 as "pretty brave" and said it "would only appeal to a limited number of buyers."
The market for electric cars is expected to boom over the next few decades, and a number of companies are seeking to supplant established automakers. One example is vacuum producer Dyson, which has invested heavily in electric vehicles.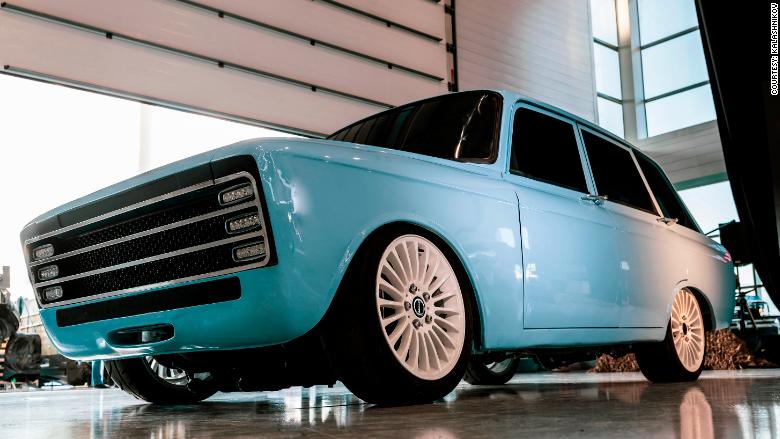 Kalashnikov will face additional hurdles in its home market of Russia, where the market for electric vehicles is small. Conventional fuel is cheap in Russia and the government does not offer subsidies on electric cars.
"Releasing a concept is a far cry from being able to offer a viable product and producing it successfully," said Christian Stadler, a professor of strategic management at Warwick Business School in the United Kingdom. "I don't think the company has the technology or deep pockets it takes to make this a success."
The company's export sales dropped after sanctions were imposed on Russia over its role in the conflict in Crimea. It was banned from importing guns into the United States.
Kalashnikov has since tried to diversify its business and even opened a souvenir shop in Moscow. The company went private last year after Russian state holding company Rostec sold its stake.
Urquhart said that the CV-1 is unlikely to be a big seller.
"It's a good PR tool in terms of Kalashnikov's plans for diversification, but I'd be surprised if it was made in anything but very limited numbers," he said.