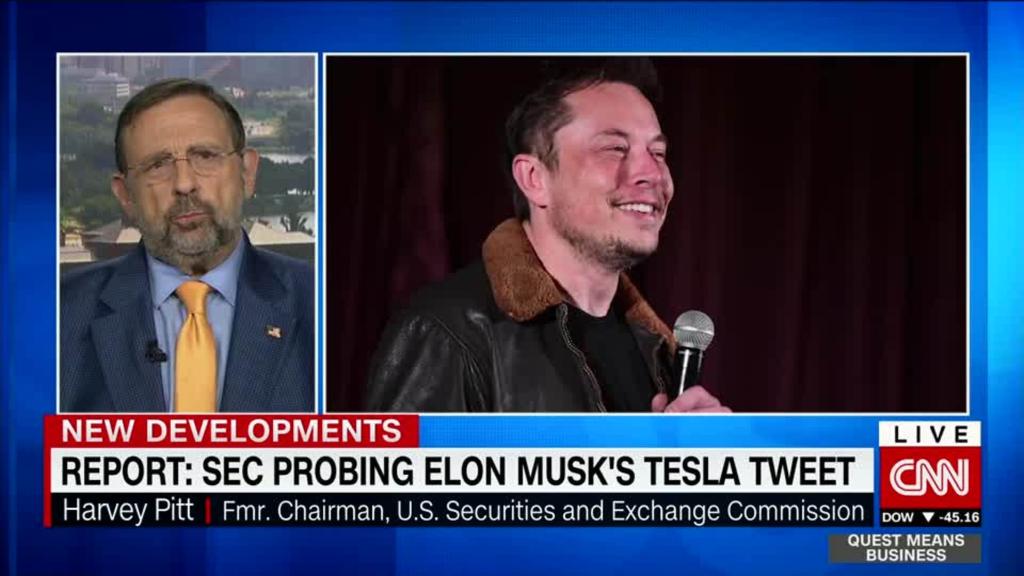 In a dramatic U-turn, Elon Musk said late Friday that he has given up on his plan to take Tesla private.
The billionaire entrepreneur stunned investors earlier this month when he tweeted that he had secured funding to remove the electric-car maker from the stock market.
The shock announcement sent Tesla's (TSLA) stock on a wild ride, reportedly drawing scrutiny from regulators and lawsuits from investors. Musk, the company's CEO, also faced increasing skepticism that he could pull off the move.
"I met with Tesla's board of directors yesterday and let them know that I believe the better path is for Tesla to remain public," Musk said in a statement posted on Tesla's website Friday. "The board indicated that they agree."
Musk said his change of heart came after talking to Tesla investors and realizing that taking the company private would be harder than he originally thought.
"Although the majority of shareholders I spoke to said they would remain with Tesla if we went private, the sentiment, in a nutshell, was 'please don't do this,'" he said.
"I knew the process of going private would be challenging, but it's clear that it would be even more time-consuming and distracting than initially anticipated," Musk wrote. "This is a problem because we absolutely must stay focused on ramping Model 3 and becoming profitable."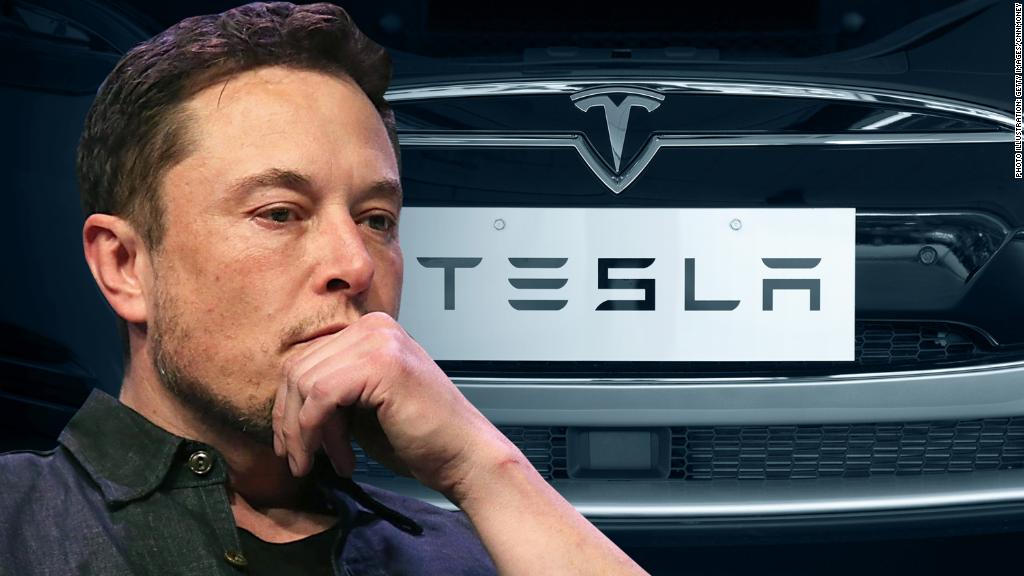 Over the past year, Tesla repeatedly failed to meet production goals for the Model 3, its least expensive electric car. The ability to mass produce the car has been seen as a crucial test for the company and its CEO.
Musk opened up earlier this month about the stress he was under in an emotional interview with The New York Times, describing an "excruciating" year in which he worked up to 120 hours a week. He admitted he was having trouble sleeping as he fought to keep Tesla's business on track and tried to fend off attacks from investors who were betting the company's stock would drop.
Tesla's stock jumped 11% on August 7, the day Musk first tweeted about his plan to take the company private. But it has tumbled 15% since then as doubts have mounted about the idea.
Questions over 'funding secured' tweet
Musk's announcement that he has abandoned the plan to go private is unlikely to be the end of the saga.
The Securities and Exchange Commission is reportedly looking at Musk's August 7 tweet in which he said he had "funding secured" to take Tesla private.
Musk later explained that he was talking about a meeting he had had with officials of Saudi Arabia's sovereign wealth fund. He said he left the meeting with "no question" that a deal could be closed.
But he gave no indication — and still hasn't — that he had "secured" funding. US regulators are likely to seek to establish whether investors were misled.
Musk said in the New York Times interview that nobody else at Tesla reviewed his "funding secured" tweet before he posted it while en route from his house to the airport.
Tesla and the SEC have previously declined to comment on the reported inquiry into the tweet.
In his statement Friday, Musk said that during his recent conversations with investors, his "belief that there is more than enough funding to take Tesla private was reinforced."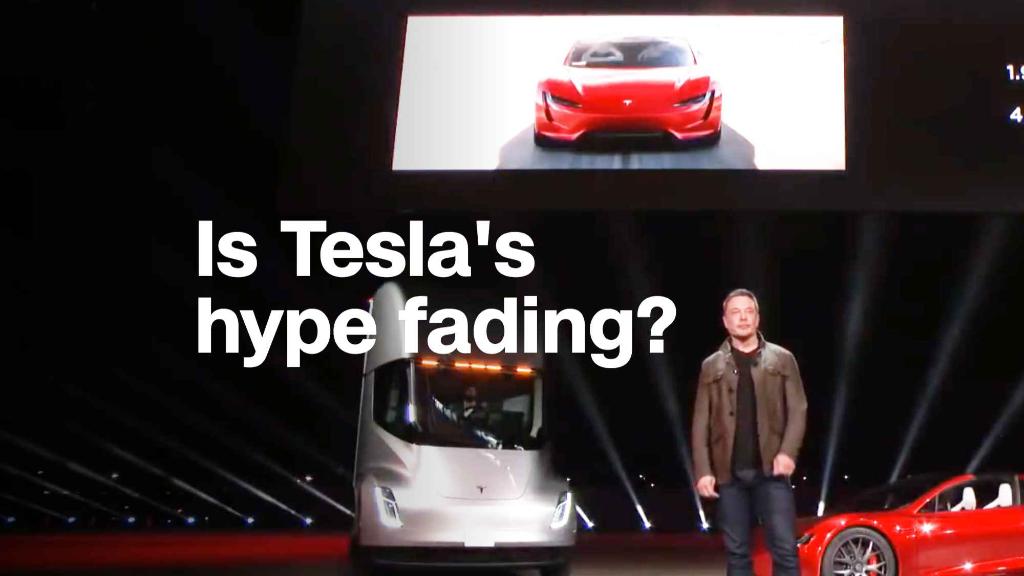 The furor over the August 7 tweet followed several other controversial posts by Musk on Twitter (TWTR), including one in which he insulted a man who helped rescue a group of Thai boys trapped in a cave.
Musk later apologized, but the incident prompted calls for him to stop using Twitter.
In his statement Friday, he thanked "all of our investors, customers and employees for the support you've given our company."
"I'm incredibly excited to continue leading Tesla as a public company," he said. "It is a privilege."