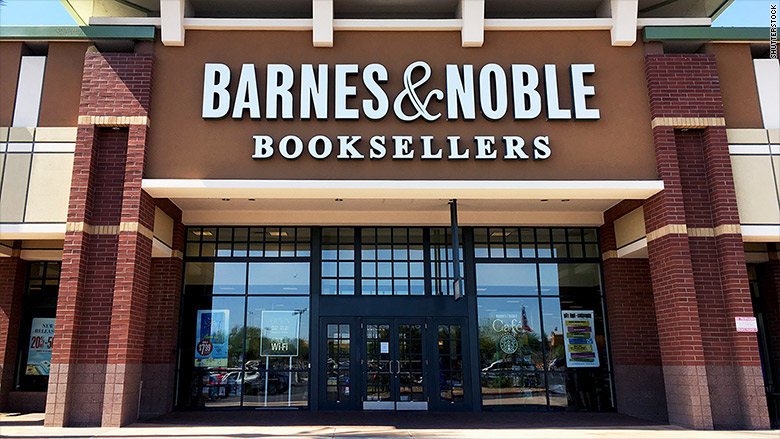 The former CEO of Barnes & Noble is suing the bookseller over his firing last month.
Demos Parneros filed a lawsuit against the company in federal court Tuesday. He says in the complaint that Barnes & Noble fired him without cause and "irrevocably damaged" his reputation.
His lawsuit alleges breach of contract and defamation and asks for severance, lost wages and other damages.
According to the suit, Parneros lost his job after a deal to sell Barnes & Noble (BKS) fell through in early June, at which point company founder and executive Leonard Riggio turned against him and fabricated reasons to remove him.
Barnes & Noble fired Parneros in early July, citing unspecified violations of company policy. The lawsuit says he was not paid severance due under his contract and was removed from the board immediately, after serving as chief executive since April 2017.
In the lawsuit, Parneros said Barnes & Noble used language in a press release announcing his termination that it "knew full well was false but would be read as reporting that Parneros had engaged in serious sexual misconduct."
On Tuesday, Barnes & Noble reiterated that it had fired Parneros due to multiple violations of company policies.
The lawsuit "is nothing but an attempt to extort money from the Company by a CEO who was terminated for sexual harassment, bullying behavior and other violations of company policies after being in the role for approximately one year," the company's board of directors said in a statement.
The board added that it had been advised by attorneys at law firm Paul, Weiss, Rifkind, Wharton & Garrison when it unanimously moved to terminate Parneros "following a thorough investigation that revealed multiple examples of significant misconduct."
It also defended Riggio, who the board says is known "as an individual and leader that upholds the highest standards of integrity and decency."
The lawsuit comes at a difficult time for Barnes & Noble, which has struggled in the age of Amazon (AMZN). Sales have declined each of the last five years, and the company has lost money in three of those years.