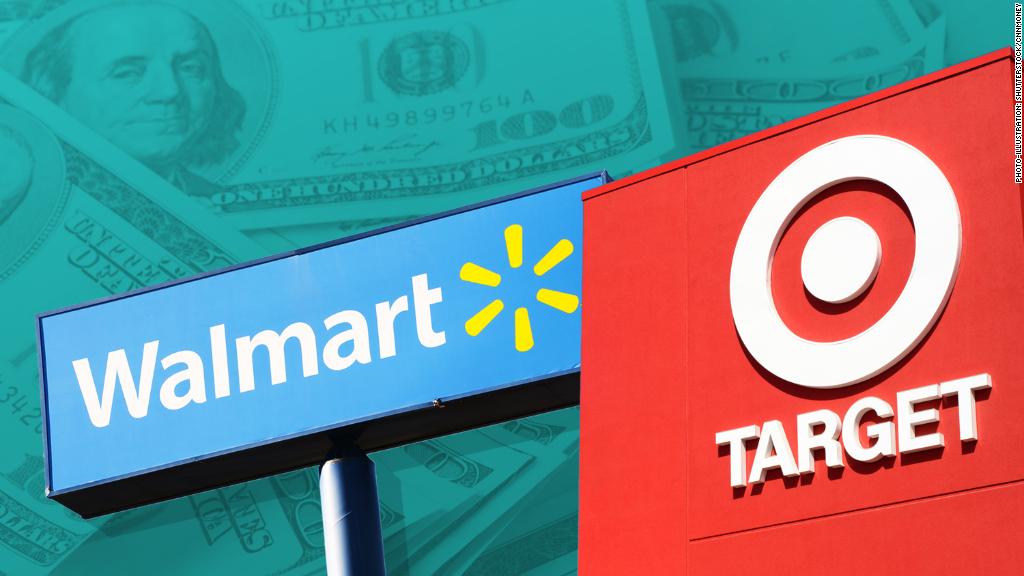 Best Buy keeps selling a ton of TVs, speakers, and home appliances, but Wall Street isn't buying in.
Last quarter, sales at Best Buy's (BBY) US stores open for at least 12 months increased 6% from a year ago. Online sales grew 10.1%.
It was Best Buy's sixth straight quarter of sales growth, and shares of the company have rallied 32% over the past year.
Best Buy has been one of the most prominent success stories in brick-and-mortar retail over the past several years.
It has smoothly transitioned to the digital shopping era, closing down 292 underperforming mobile stores, offering free delivery on orders above $35, and expanding buy online, pickup-in-store choices.
Instead of physical stores hampering Best Buy, the company has turned them into highly-efficient shipping depots to speed up delivery times.
"Best Buy continues to solidify its position as one of the strongest performers in retail," Moody's analyst Charlie O'Shea said in an email.
Best Buy has avoided the fate of Circuit City and Radio Shack and the drawn-out collapse of Sears by simplifying showrooms and tapping new markets. It has also created an in-store service model Amazon can't replicate online, and has positioned itself as the expert in an electronics market shoppers often have trouble navigating.
Best Buy attempts to offer a limited selection of top-selling Apple, Samsung, Sony, Hewlett-Packard, and Lenovo electronics at competitive prices. Earlier this year, it announced a partnership with Amazon to sell an exclusive line of smart TVs.
"They curate the selection so you're not overwhelmed with the process," said Stephen Baker, a vice president and technology analyst at research firm NPD Group.
Shoppers often want to see and test out expensive, once-in-a-decade purchases before making their final decisions, Baker explained. Best Buy believes it can provide the service help many customers need when they go to buy TVs, gadgets, and home speakers.
"Technology continues to evolve, opening an increasing range of possibilities for our customers. It is also creating more complexity and we believe many of our customers need our help," Best Buy said in latest annual securities filing.
As part of its expanded focus on customer service, Best Buy released new commercials, "Talking the Talk," which shows salespeople answering a litany of shoppers' questions about buying TVs and stereos. It recently launched a $199 a-year support program that offers members on-demand help and has expanded its in-home service advisor program.
Best Buy believes it can pivot into the tech market for older Americans, too.
Earlier this month, Best Buy bought connected health company GreatCall, the parent of Jitterbug phones. The $800 million acquisition "can be a beachhead for Best Buy in the health space," CEO Hubert Joly told analysts on a call Tuesday. GreatCall has more than 900,000 subscribers.
But Wall Street poked holes in the company's latest report, driving shares down 7% during mid-day trading.
Best Buy's profit outlook for next quarter fell slightly short of investors' high expectations, and analysts wanted it to show faster digital growth than it reported.
Online sales, which include pickup and delivery orders, have grown more than 20% during each of the past two years.
Best Buy's profit margin also shrank from higher transportation costs and investments in its supply chain.
Like other top retailers in this country, including Walmart (WMT) and Target (TGT), Best Buy has been buoyed by high consumer confidence, strong retail spending and low unemployment.
Yet Wall Street fears the company may be slowing down after a hot streak.
"We think higher gasoline prices will impact disposable income, we see little innovation in TVs in the near-term and expect pricing to continue to compress," Wedbush Securities analyst Michael Pachter argued in a research report last week.