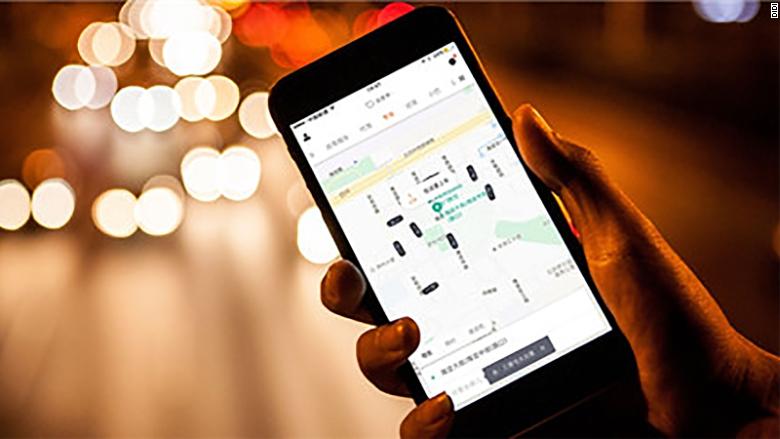 China's top ride-hailing company has apologized and promised dramatic changes to its business after one of its drivers was accused of raping and killing a female passenger.
In the face of immense public outrage and criticism from the Chinese government, Didi Chuxing said Tuesday that "ignorance and pride led to irreversible pain and loss."
"We thought we were using technology to build a better world of mobility six years ago when we started this business," founder Cheng Wei and president Jean Liu said in a statement. "The tragedy reminded us we have walked this path without enough respect nor humility."
Hitch suspended indefinitely
The executives used striking language to apologize to the victim and her family, saying the company had lost sight of its values.
"We raced non-stop riding on the force of breathless expansion and capital through these few years; but this has no meaning in such a tragic loss of life," they said in the statement.
The company said it was making significant changes following the murder, the second such killing of a female Didi passenger this year. It removed two senior managers and said its Hitch carpooling service would remain suspended until safety is improved.
Safety before growth
Cheng and Liu also said the company would no longer use scale and growth as its measurement of success. Instead it will rank safety as the "single most important performance indicator."
Police in the eastern port city of Wenzhou said they arrested a Didi driver on Saturday who confessed to raping and killing the passenger.
The ministries of transport and public security summoned Didi executives for meetings Sunday, demanding a "comprehensive rectification" of the service, as reported by Xinhua, China's official news agency.
Since then, public anger at the company has exploded on social media.
In a previous statement, Didi said that a complaint had been lodged about the driver the day before Friday's killing. But a customer service representative breached company policy by failing to follow up within two hours.
Hitch, which has completed more than 1 billion trips in the past three years, was shut down briefly in May after another female customer was killed. The Didi driver suspected of killing her was later found dead, according to state media.
Didi later relaunched Hitch with some new safety features.
— Jackie Wattles contributed to this report.