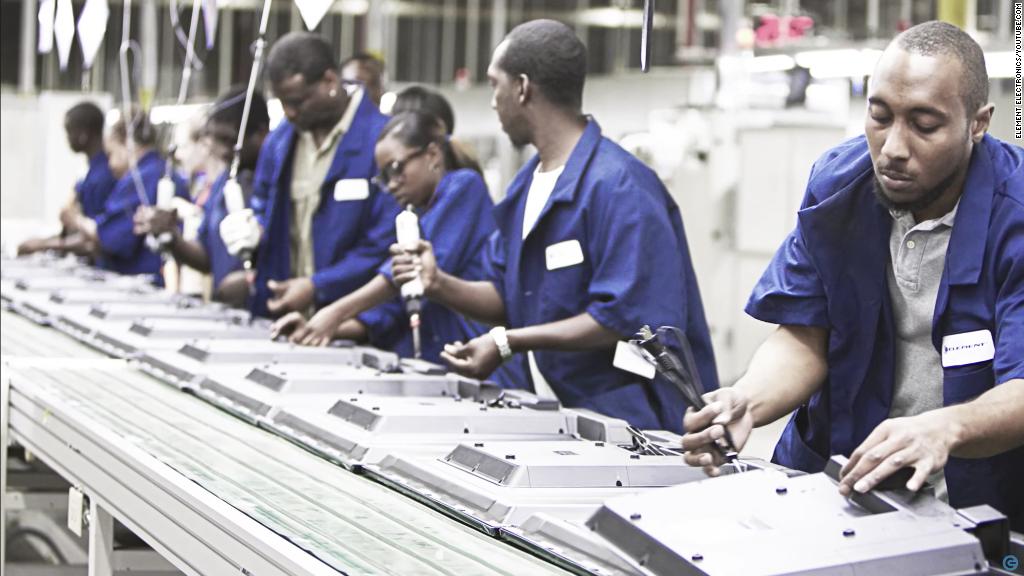 The trade war is coming for American bourbon.
Brown-Forman (BFA), which also owns Woodford Reserve, Finlandia and other wine and liquor brands, explained during an earnings call on Wednesday that it is planning to raise prices in many European markets because of increased costs from tariffs.
American bourbon is one of the products targeted by China, the EU and Mexico in retaliation for the Trump administration's tariffs on steel and aluminum imports.
The company has already hiked prices in a handful of locations. But it held off on increases throughout Europe on hopes that trade tensions would improve and because of high competition in the liquor market.
"Our other competitors do not have the same pressures that we have as it relates to this," Jane Morreau, the company's chief financial officer noted. Rivals that make liquor in their local markets are not subject to tariffs, because they don't import their products.
She warned that the price increases aren't likely to offset costs from the tariffs.
About a quarter of the company's sales are made in the European Union, according to Cowen Research.
Chief Operating Officer Lawson Whiting explained that in the past few months, the company was able to offset much of the tariff burden with extra profit from the new tax law.
He said that higher inventory in its European markets, where retailers were stocking up before tariffs went into effect, helped boost sales in the three months ending in July.
"Best-case scenario is that these tariffs, or at least those in the EU, are rescinded over the coming month," Whiting said. But he said Brown-Forman doesn't predict that will happen — so the company lowered its profit outlook through April 2019.
Morreau pointed to the recent preliminary trade deal between the United States and Mexico as an encouraging sign.
But in other parts of the world, trade tensions are heating up. Earlier this month, China announced plans to put tariffs of up to 25% on American products worth $60 billion. China's list includes alcoholic beverages.
In the United States, the tariffs are expected to increase the prices of a number of goods. Notably, cars could end up costing thousands of dollars more than they do now.