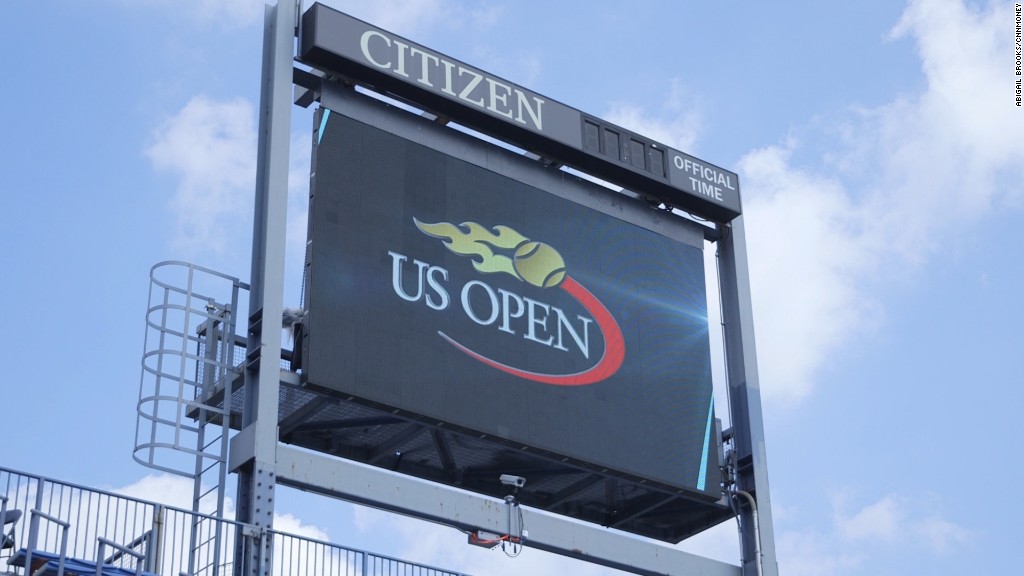 Brits have panned Amazon's first attempt at covering the US Open.
Fans vented their frustration with the tech company's coverage of the major tennis tournament held in New York, which is only available in the United Kingdom to subscribers that pay £7.99 ($10.30) per month for Amazon Prime.
"A complete embarrassment," one user said in a review on Amazon's website. "The pictures are poor quality. The sound is out of line with the video. The volume of sound of the commentary is much lower than the umpire."
Of the nearly 700 reviews on Amazon's website, 82% give the product a one-star rating. Many users lamented the inability to record matches, poor picture quality and difficult navigation.
The top critical review chided Amazon for not providing on-demand matches from earlier in the tournament. "Please make some changes so tennis fans can enjoy our favourite sport," it said.
Another user described the coverage as a "huge backwards step for tennis."
Amazon (AMZN), which has a five-year deal to broadcast the tournament in the United Kingdom and Ireland, did not immediately respond to a request for comment. It had promised live coverage, including multiple streams of different courts and on-demand highlights.
The coverage did garner some praise for quality of its color commentators and anchors, which include former tennis stars Greg Rusedski and Annabel Croft.
"Quality of commentary and pundits very knowledgeable," wrote one reviewer.
The United States Tennis Association did not respond to a request for comment.
In addition to tennis, Amazon announced in June that it would show 20 Premier League matches in the United Kingdom as it bolsters its sports portfolio. It also shows NFL Thursday Night Football games.
ESPN has the exclusive broadcast rights for the US Open in the United States.