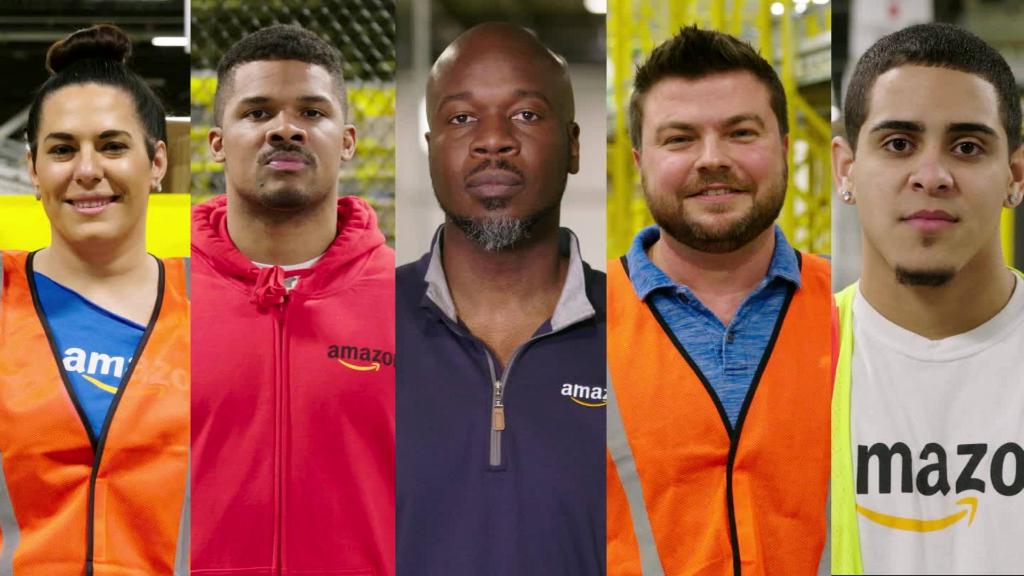 Senator Bernie Sanders wants to slap a special tax on Amazon and other big companies that employ workers who collect food stamps and other public assistance. But Amazon disputes Sanders' depiction, saying its pay and benefits are competitive with other retailers.
The progressive icon from Vermont has been on the attack lately, posting a series of Facebook videos over the past week calling out Amazon (AMZN) and Walmart (WMT) for not paying a living wage, which he lists in some posts as $15 an hour. In one video, titled "Get Amazon Off of Corporate Welfare," he highlighted that CEO Jeff Bezos is the world's richest person and earns $260 million a day, while many of his workers are on food stamps.
"Mr. Bezos continues to pay many thousands of his Amazon employees wages that are so low that they are forced to depend on taxpayer-funded programs, such as food stamps, Medicaid and subsidized housing in order to survive," Sanders said in the video, stressing that taxpayers foot the bill for these benefits. "Frankly, I don't believe that ordinary Americans should be subsidizing the wealthiest people in the world because they pay their employees inadequate wages."
The senator argues that Amazon's median employee pay is $28,446, which he says is 9% less than the industry average and "well below what constitutes a living wage in the United States." Also, he says he believes that many of the company's workers are either contractors or employed by temporary staffing agencies and earn even less.
Sanders plans to introduce legislation next week that would levy a tax on large companies equal to the value of the government benefits their workers receive. He argues that if employers paid a living wage, taxpayers would save $150 billion a year on public assistance programs.
Related: Bezos worth $150 billion as Amazon hits all-time high
In addition, he posted a form on his Senate and Facebook pages urging Amazon employees to share their experiences working at the online retail titan and asking them whether they are on public assistance or struggle with demanding working conditions.
Amazon, however, called Sanders' assertions "inaccurate and misleading" in a blog post Wednesday. The company says that Sanders' data for food stamp recipients includes people who only worked at Amazon for a short period of time or who chose to work part-time. The median U.S. salary for full-time Amazon employees is $34,123, it says. Sanders' figure includes part-time employees and those who work globally.
It has invited the senator to tour one of its fulfillment centers, which is where many of Amazon's lower-paid employees work.
The company highlighted that its average hourly wage for a full-time fulfillment center employee is more than $15 an hour, including cash, stock and incentive bonuses, but before overtime. Amazon also noted that it offers health and disability insurance, as well as retirement savings plans, company stock, tuition payments and up to 20 weeks of paid leave. The company says it created more than 130,000 new jobs in the U.S. last year.
Related: Bernie Sanders is hosting a town hall for workers. Their CEOs are invited.
"We encourage anyone to compare our pay and benefits to other retailers," it wrote, encouraging workers to fill out Sanders' form.
Walmart did not immediately respond to a request for comment.
Updated: This article has been updated with information from Amazon regarding the median US salary for it full-time employees.