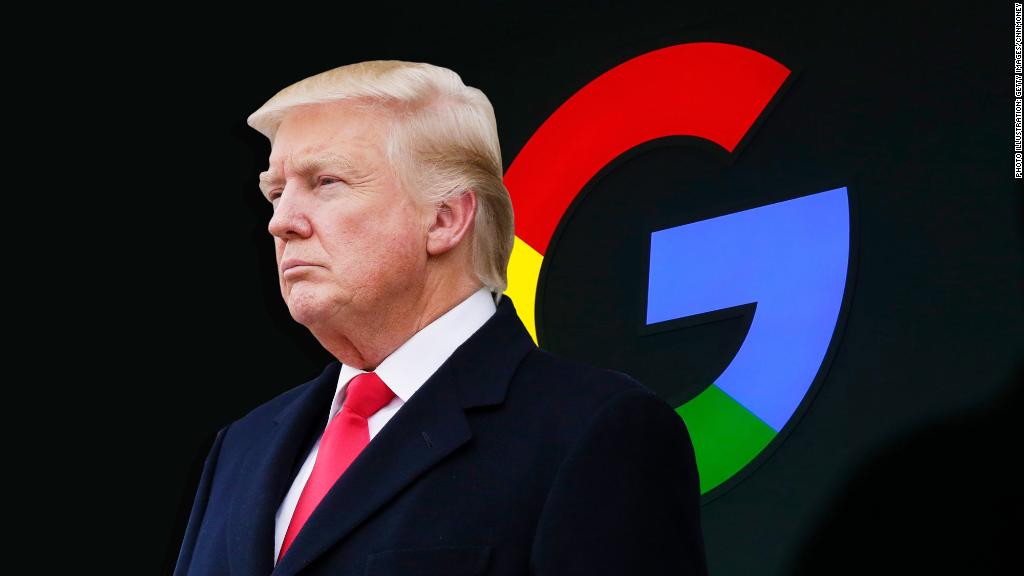 Executives from three major tech companies are due to appear before Congress next Wednesday to talk about their role in protecting the integrity of November's midterm elections, but senators are threatening to put an empty chair in Google's place. The potential move is a sign of lawmakers' increasing dissatisfaction with the company.
The Senate Intelligence Committee invited leaders from Facebook, Twitter and Google to a hearing on their role in "protecting elections from misinformation and disinformation." The companies have faced intense scrutiny since it emerged that a Russian government-linked disinformation campaign wreaked havoc on their platforms during the 2016 U.S. presidential election.
Facebook COO Sheryl Sandberg and Twitter CEO Jack Dorsey agreed to attend. Neither Google nor its parent company Alphabet offered anyone from their C-suites, a committee spokesperson said. Google instead offered to send Kent Walker, its senior vice president of Global Affairs.
Senators say Walker isn't senior enough. "The purpose of this hearing is to hear from senior leadership making the decisions, not those operationalizing them," a committee spokesperson told CNN.
"I'm really concerned that for example with our hearing coming up with social media, that Google has not sent an appropriate representative, at least at this point. Because there are enormous problems and challenges around YouTube," the leading Democrat on the committee, Senator Mark Warner, told CNN last week. "I want to see the equivalent of the CEO or COO. ... To me this will be an indication of how important they think this issue is. And if they don't, we have other tools."
On Tuesday, Warner doubled down, saying Google was making a "grave mistake" in its handling of the committee's request.
The committee's chairman, Senator Richard Burr, told reporters on Wednesday that the committee would leave a chair and name plate open for Google — allowing for the prospect that the panel on election security just weeks before the midterms would consist of Sandberg, Dorsey, and an empty chair.
Burr appeared to rule out sending a subpoena to Google, telling Bloomberg, "I don't normally subpoena people to be part of the solution," and adding, "Google chooses not to participate and being part of the solution. That's a decision they made."
Google did not respond to multiple requests for comment.
Facebook CEO Mark Zuckerberg's appearance before the Senate Commerce Committee and House Energy and Commerce Committee in April was largely seen as a win for the company, as it allowed him to be seen as responsive and interested while facing what were in some cases rudimentary questions about social media.
Sandberg and Dorsey may face tougher questions next week before the Senate Intelligence Committee, where lawmakers have been focusing on social media's role in US political discourse for more than a year.
A source familiar with the committee's negotiations with Google told CNN that Google's unwillingness to send a senior executive was a rookie error.
"Here's the irony - this would've been an easy way for Google to win some goodwill. Pichai could've sat there, looking cooperative, while Facebook and Twitter took the vast majority of the incoming [questions from senators]," the source said.
A spokesperson for Facebook told CNN on Wednesday that the company was looking forward to next week's hearing. "We believe the best way to tackle interference is to work with other companies, government, and independent experts. We look forward to sharing with the Senate Intelligence Committee the work we're doing to prevent bad actors from abusing our service," they said.
In 2011, the leadership of the Senate Judiciary Committee threatened Google executives with a subpoena after they similarly tried to send a senior vice president to a hearing, in that case on antitrust issues. The company ultimately agreed to send its then-executive chairman, Eric Schmidt, to the hearing.
Update: This article has been updated to add more details about the committee's requests to Google.