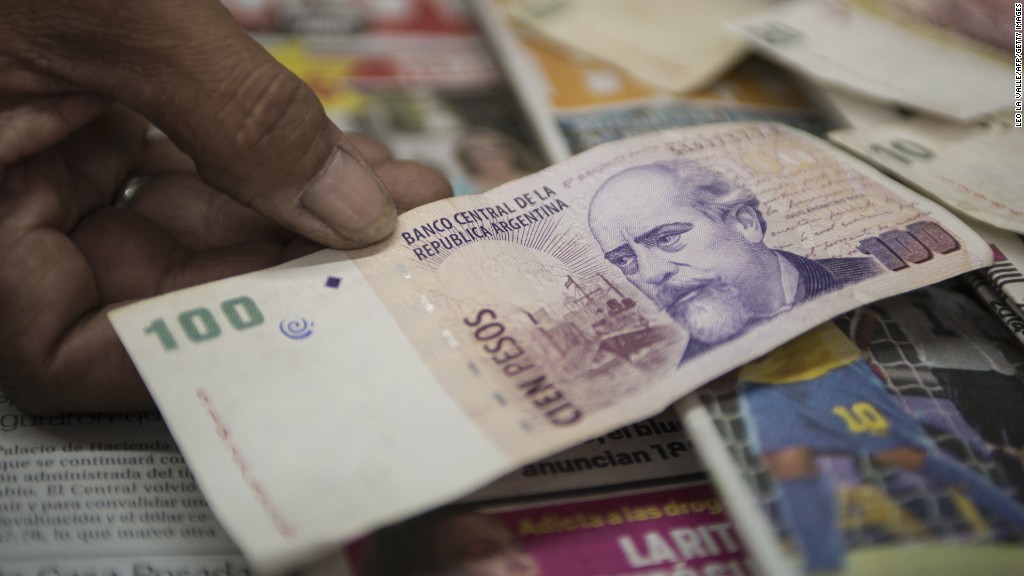 Argentina's central bank jacked up its key interest rate by 15 points to 60%.
Officials promised to leave the rate at least that high until December as the country seeks a way to stop the collapse of the Argentine peso.
The currency has fallen by almost 50% against the US dollar in the last year.
It was down as much as 10% versus the dollar in trading early Thursday, taking it to yet another record low of 39 pesos to the dollar.
Argentina asked the International Monetary Fund to speed up the disbursement of a $50 billion lifeline it arranged earlier this year.
IMF Managing Director Christine Lagarde said in a statement that she had instructed her staff to "reexamine the phasing of the financial program."
The IMF stepped in to help Argentina in June after the peso weakened dramatically.
Argentina's problems are similar to problems with several other emerging market currencies, including the Turkish lira.