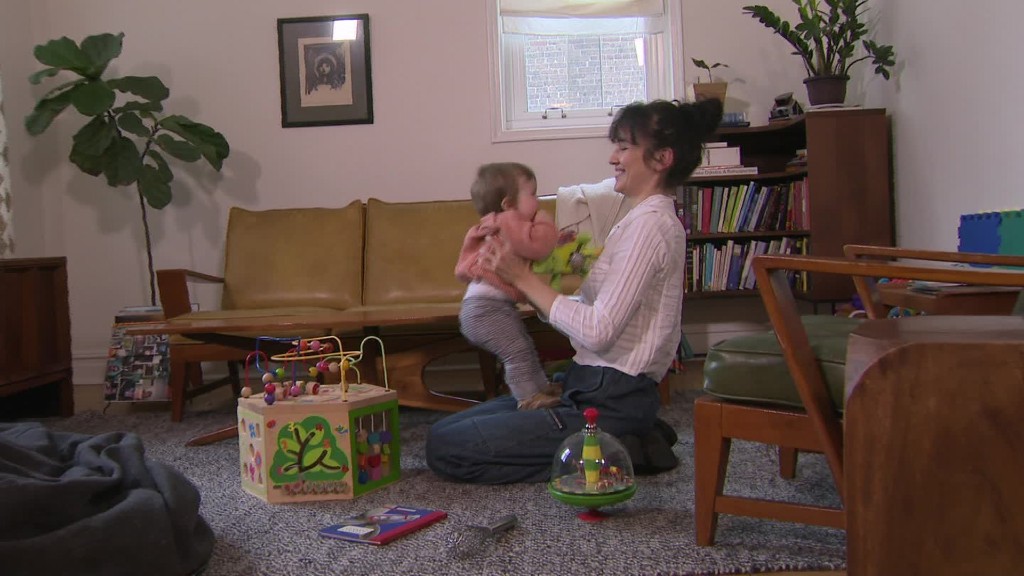 Microsoft's suppliers and contractors will need to bolster their paid parental leave if they want to work with the tech giant.
In a new policy announced Thursday, Microsoft said companies with more than 50 employees that do work for the tech company will have to offer employees a minimum of 12 weeks paid parental leave, for either a birth or adoption. The contractors will have to pay employees up to $1,000 per week during their leave.
The new policy will be phased in over the next year.
"By implementing that requirement, we were able to focus our resources on businesses that share with us a commitment providing employees with important benefits such as paid time off," Microsoft's corporate VP and general counsel Dev Stahlkopf said in the blog post. "We believe now is the time to work with our suppliers to take a next important step."
Microsoft said it was inspired by a new Washington state law for paid parental leave that takes effect in 2020. The new law only applies to contract and suppliers' employees in that state, so Stahlkopf said the company wanted to expand it so it wouldn't "leave thousands of valued contributors outside of Washington behind."
Microsoft (MSFT) acknowledged that the new policy might increase costs. The type of suppliers and contractors impacted could include people who staff Microsoft's cafeterias, its landscapers and IT jobs.
The new policy also mirrors Microsoft's benefits for full-time employees. They get 12 weeks paid parental leave and birth mothers get an additional 8 weeks off. Three years ago, it required suppliers and contractors to offer 15 days of paid time off.
Paid time off and parental leave is a major issue for Microsoft.
"Studies show that paid parental leave enriches the lives of families," Stahlkopf said. "Women who take paid maternity leave are more likely to be in the workforce a year later and earn more than mothers who do not receive paid time off."
Ellen Bravo, co-director of Family Values @ Work, a group that promotes paid leave, lauded Microsoft for the move, but said paid leave policies should be federally mandated.
"We applaud Microsoft for the leadership they've given in the fight for paid leave," Bravo told CNN. "At the same time, we have to ensure time to care does not remain a workplace perk dependent on who you work for or where you live."
Only 13% of private sector workers in the United States have access to paid parental leave, according to the Bureau of Labor Statistics. The Trump administration proposed in its 2019 budget proposal that new parents should get six weeks of paid leave, but details were unclear how it would be funded.