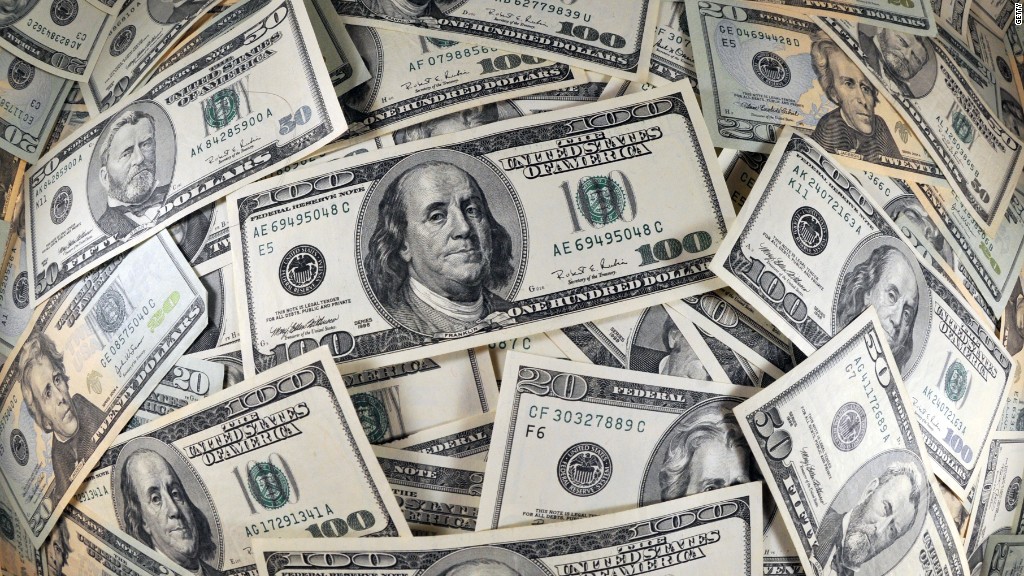 SoFi wants to build itself into a financial services powerhouse for the Millennial age.
But the hard-driving fintech startup, valued at roughly $4.5 billion, has been rocked by scandal in the past year. The company has faced lawsuits from former employees, including two that claim it failed to address endemic sexual harassment. In September, CEO and cofounder Mike Cagney abruptly resigned as criticism of SoFi's frat-house culture mounted.
Now under the leadership of former Twitter executive Anthony Noto, the company wants to get back on track. It's close to the official launch of its new checking and savings account, SoFi Money. Noto has discussed getting into stock trading. And an IPO is on the table.
Yet issues tied to the old regime keep cropping up. SoFi is repeatedly asked to talk about how it changed its corporate culture. Last quarter, the company reported a loss to investors after it had to write down underperforming loans issued before Noto came on. It's not clear if the company will pursue a bank license again, after it withdrew its application last year.
"It's still trying to balance that rapid growth with something that's a little more responsible and a little more focused on being a viable and successful business longer term," said Robert Wildhack, an analyst at Autonomous Research.
Noto says SoFi is working to build a strong company culture. An initiative called One SoFi pulls together employees from different teams, and has rolled out a set of core values.
New banking app
A big test for Noto is his first product launch: SoFi Money, a digital bank account that touts no fees and 1% interest — much higher than what most traditional banks pay on checking accounts.
"We give you all the liquidity of a checking account, with the higher interest of a savings account," Jennifer Delaney, SoFi's director of product management, told CNN.
SoFi has more than 500,000 members, more than half of whom came to the company to refinance their student loans.
But that kind of lending doesn't really engage customers. People check in monthly when they pay what they owe, not daily. SoFi wants to change that dynamic with Money, which is in beta.
"The company started as a student refinancing business, which is naturally a one-time-only product," said Max Abramsky, an analyst at CB Insights. "Now it is looking for ways to expand its offerings with products that consumers will be drawn to interacting with the brand on a more frequent basis."
SoFi Money is integrated with other SoFi products, so customers can monitor both their assets and liabilities. It also comes with a debit card for spending and withdrawing cash.
Digital banking has grown as savers have gotten more comfortable managing money from their phones. Competition in the space is getting stiff. Investment apps Stash and Acorns are in the process of launching their own products. Stash Banking provides financial coaching by monitoring users' spending. Acorns Spend links its debit card to a rewards program that invests cash back. Then there's Goldman Sachs (GS), which offers an online savings account with 1.85% interest though Marcus, its growing hub for online consumer products.
SoFi hopes to stand out from the crowd by playing up its community appeal. Noto has referred to the debit card as a "membership card," and it comes with a user's initials on the front. SoFi members get access to a suite of perks, including local community events and free career counseling. The company also says its technology will make transactions faster.
So far, 2,000 beta users have completed more than 20,000 transactions. If all goes well, SoFi Money will play a role in the company's expansion, especially as a conduit for new product recommendations.
"We'll use the data to help give them advice on discretionary spending, on savings and investing, and also borrowing," Noto said at the CB Insights conference in June.
What's next?
As the company prepares for an IPO, which could come as soon as next year, it's also looking at the brokerage business.
SoFi could soon let members buy individual stocks and cryptocurrencies through its wealth management platform, Noto told CNBC in July. It might even launch SoFi-branded ETFs.
Additionally, the startup is talking to banks about securing a $500 million to $1 billion line of credit, according to a source familiar with the discussions. Such a move could help fuel growth in advance of an IPO. The talks were first reported by the Wall Street Journal and Bloomberg.
But the startup hasn't shaken past problems entirely.
Noto has said building a positive corporate culture is "a constant education process."
At least two lawsuits were filed last year by former employees who said the company's culture fostered sexual harassment. Another lawsuit claimed employees were not given proper rest periods or paid what was required by California law. The lawsuits have either been settled or settlements are being finalized, according to a person with knowledge.
Then there's the question of whether the company will reapply for a bank license. It had to abandon its application last year after Cagney's departure, since the company didn't have a permanent CEO at the helm for several months. In December, SoFi announced it would partner with Delaware-based WSFS Bank to launch SoFi Money.
SoFi also reported a $200 million loss last quarter because of writedowns of underperforming loans, Bloomberg reported earlier this month after obtaining a letter to shareholders. The loans were said to have been originated prior to the quarter, and reportedly were part of a decision to clean up the company's books under new leadership.
Autonomous Research's Wildhack said the writedowns could be a red flag, since SoFi made its name with investors by focusing on "really, really high-quality borrowers," such as graduates from Ivy League law and medical schools.
"Those are people that are making a lot of money right out of the gate," he said. "Now their loans are underperforming? Those two don't really align." SoFi declined to comment on the matter.