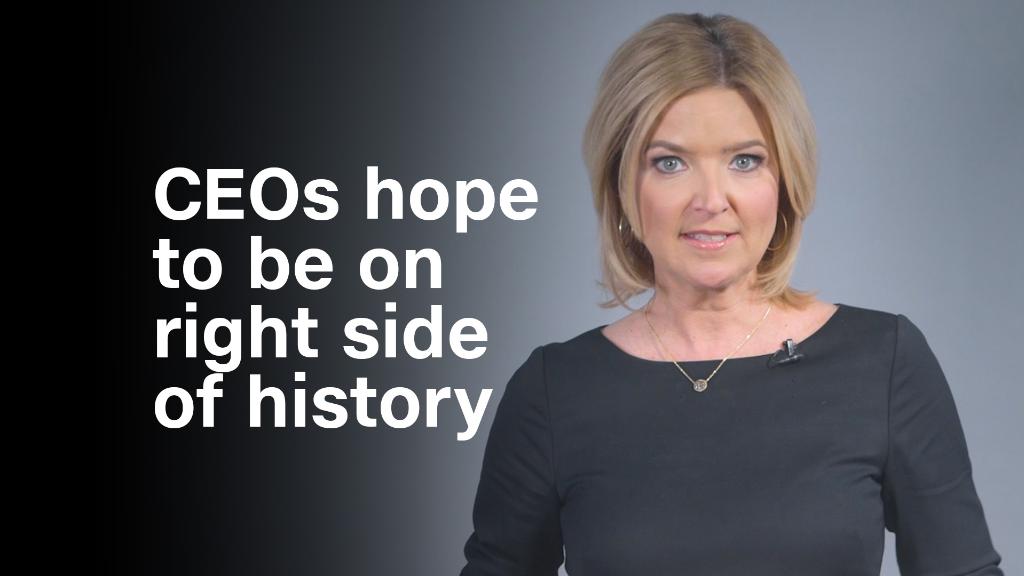 BlackRock and Vanguard vowed to push for gun safety and changes in the firearm industry. Yet both companies voted to reelect all the directors of gunmaker Sturm Ruger.
The votes are in contrast to other actions taken by BlackRock (BLK) and Vanguard. Both voted in favor of a shareholder resolution that called on Sturm Ruger (RGR) to be more transparent about the safety of its products. Sturm Ruger had opposed that resolution.
The company's directors would have been reelected without their votes. There were no competing candidates on the ballot, and all received at least 96% of the votes cast.
BlackRock and Vanguard disclosed their votes for Sturm Ruger's directors in regulatory filings this week. BlackRock is the largest shareholder in Sturm Ruger, according to company filings, with 18% of its shares. Vanguard is the No. 2 shareholder with about a 10% stake. The funds are two of the largest institutional investors in the firearm industry.
Both investment firms vowed in the past year to engage with firearm manufacturers and retailers who sell guns. They pledged to push for safety measures.
BlackRock CEO Larry Fink wrote a letter to the companies urging them to understand the societal impact of their business and how it will limit their growth potential. He also offered BlackRock customers a chance to buy index funds with gun stocks excluded from the holdings.
Asked about the votes, both companies said they remain committed to engagement with company management on issues of gun safety.
"Vanguard's Investment Stewardship team views engagement as a process, not an event," said Vanguard in a statement. "One of the factors we consider when making a voting decisions over time is a company's willingness to engage."
"With each company, we take a case-by-case approach to how we engage and vote because doing so encourages change over time and promotes responsible business practices that align with the financial interests of our clients," BlackRock said.
But Sturm Ruger CEO Christopher Killoy said at the May annual meeting that the company not meet with either gun control groups who were pushing for gun safety, or with major shareholders, specifically BlackRock or Vanguard.
He said holding such meetings with BlackRock or Vanguard would violate federal rules about fair disclosure of information. That's false: Meetings between company executives and major shareholders are common and generally not prohibited. Sturm Ruger did not immediately respond to a request for comment sent to Killoy on the company's web site.
Killoy said in May the company doesn't believe meeting with gun safety activists is in the best interest of Sturm Ruger's shareholders, because firearms are "perfectly legal and sold throughout the country."