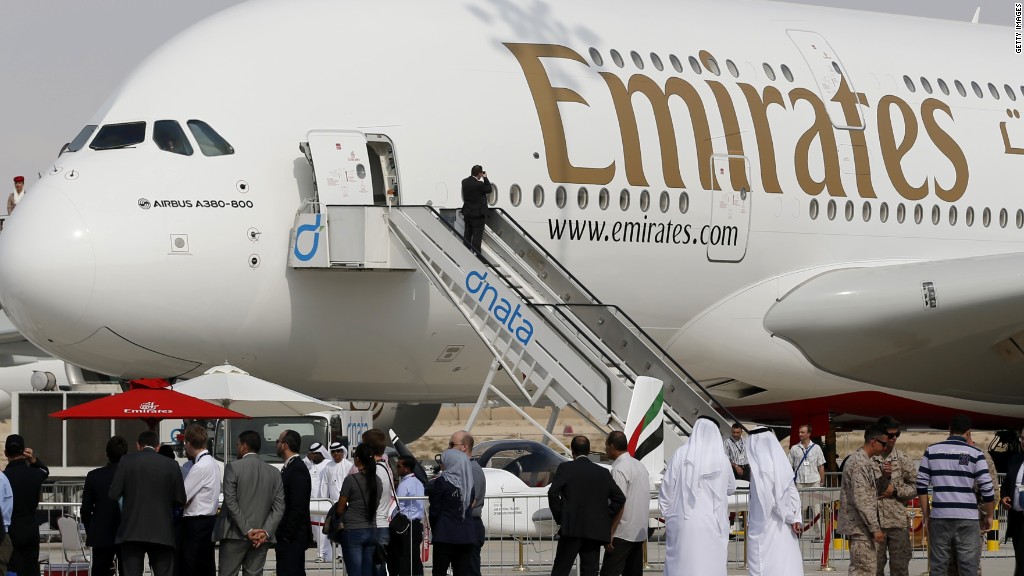 Checking a suitcase on United Airlines is getting more expensive.
Beginning Friday, the first checked bag for flights will cost $30 -- up from $25 -- for flights in North America, Central America and the Caribbean. The second checked bag will now cost $40, up from $35.
United (UAL) said in a statement the change will allow the airline to "continue investing in the overall customer experience in today's marketplace."
It added that passengers with MileagePlus Premier status in the airline's loyalty program, and customers who purchase their ticket with an eligible MileagePlus credit card, "will continue to receive complimentary checked luggage."
Earlier this week, JetBlue (JBLU) announced it was also hiking the price of checked luggage by $5 per bag. Air Canada and its discount rival WestJet also increased the prices of checked bags by a similar amount.
United's largest rivals, American Airlines (AAL) and Delta Air Lines (DAL), charge $25 for the first checked bag and $35 for the second checked bag on many routes. American and Delta declined to comment to CNN if they plan to follow United's move.
The price increase comes at a time when airlines are battling rising fuel and labor costs. The International Air Transport Association, a global industry group, has slashed its forecast for total profits for the global airline industry in 2018 by 12%.
But airlines are making up those costs with ancillary fees, like checking bags and picking a seat. In 2017, US airlines collected $4.6 billion in baggage fees, according to the Bureau of Transportation Statistics.
United reported better than expected second quarter earnings. Its stock is up 27% year-to-date after a controversial 2017.