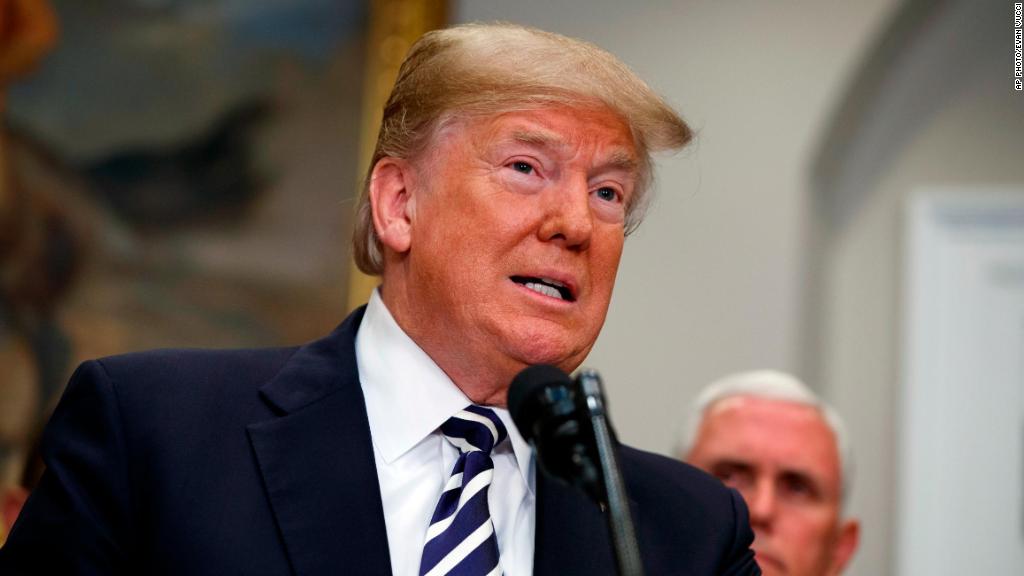 A reporter is pushing back on President Donald Trump's claim that journalists who interviewed him leaked his off-the-record comments about NAFTA negotiations.
In an unusual move for a reporter, Daniel Dale, Washington correspondent for the Toronto Star, said in a tweet Saturday that his source for a story about Trump's comments on trade negotiations with the Canadian government did not come from the Bloomberg journalists who conducted the interview.
"I'd said I wasn't going to say anything about my source for the quotes Trump made off the record to Bloomberg. However, I don't want to be party to the president's smearing of excellent, ethical journalists. So I can say this: none of the Bloomberg interviewers was my source," Dale tweeted.
He added, "Anyway, this is an unusual thing to do, but this is an unusual situation."
Dale reported on Friday that, during the Bloomberg interview, Trump said that he would refuse to make any compromises with Canada as the nations work to revamp the 24-year-old North American Free Trade Agreement, which includes Mexico. The comments came a day before a US-imposed deadline on reworking the pact.
Dale refers to the quotes as "secret remarks by President Donald Trump...obtained by the Toronto Star." The story also acknowledges the comments were made off-the-record, which are remarks given in confidence and not for publication, to Bloomberg.
Trump did not deny he made the comments. But he accused Bloomberg of violating its off-the-record agreement after Dale's story published.
"Wow, I made OFF THE RECORD COMMENTS to Bloomberg concerning Canada, and this powerful understanding was BLATANTLY VIOLATED," Trump said in a tweet Friday.
He later called on Bloomberg to apologize.
The White House did not immediately respond to a request for comment.
Other reporters quickly came to the Bloomberg team's defense, saying it was unthinkable they would have leaked the off-the-record comments.
"Zero percent chance Jen or Margaret broke an off the record," Axios reporter Jonathan Swan said in a tweet, referring to Bloomberg's Jennifer Jacobs and Margaret Talev. "Either came from a WH official or from a screw up in Bloomberg's internal handling of their interview transcript."
Dale explained his decision to publish Trump's comments in his story Friday.
"Bloomberg agreed to Trump's request to keep the comments off the record. But the Star, which obtained the quotes from a source, is not bound by any promises Bloomberg made to the president, and it published the quotes after they became part of the critical negotiations," the story reads.
Dale said Saturday on Twitter that he felt he needed to make it clear Bloomberg was not responsible for the leak.
"Trump is calling Jennifer Jacobs, Margaret Talev and their editor liars. They aren't, and they didn't violate their 'off the record' promise to him," Dale said. "I don't want to be a party to his attempt to make fellow reporters look deceitful."
Dale has drawn a big following in the Trump era by attempting to fact check virtually everything the president says.