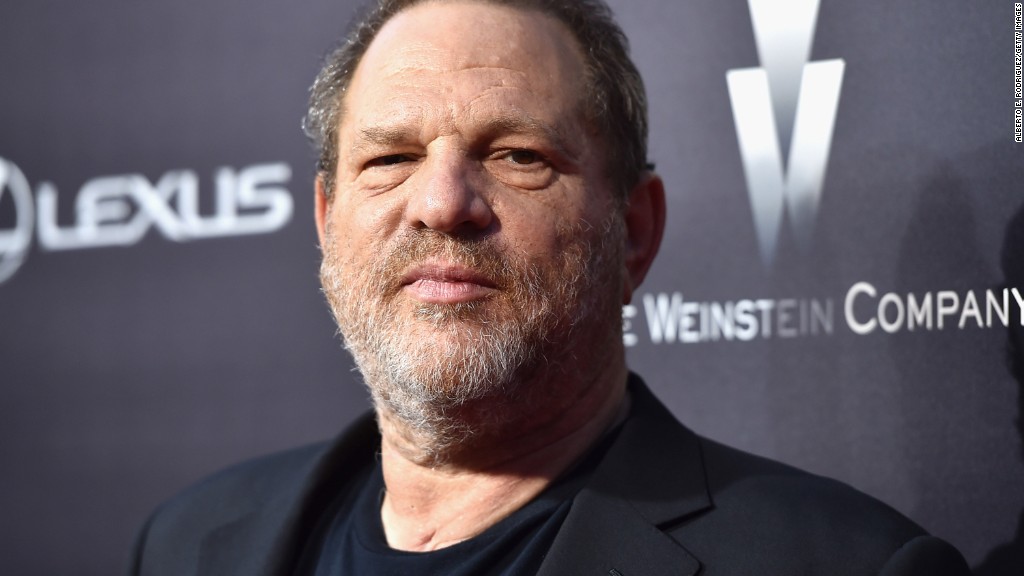 Ronan Farrow, the journalist who won a Pulitzer Prize for his reporting on Harvey Weinstein, released an extraordinary statement Monday night that accused NBC News of having blocked his reporting on Weinstein and having misled the public about doing so.
"I've avoided commenting on the specifics of NBC's role in the Weinstein story to keep the focus on the women and their allegations," Farrow said in a statement posted on Twitter. "But executives there have now produced a memo that contains numerous false or misleading statements."
The statement came after Andy Lack, the chairman of NBC News, emailed employees earlier in the evening to dispute allegations that the news network hindered or tried to kill Farrow's reporting on Weinstein, the Hollywood mogul who has been accused by multiple women of sexual assault.
In his statement, Farrow contested some of the core claims Lack had made to NBC News employees. Most notably, perhaps, Farrow said his story on Weinstein was "twice cleared and deemed 'reportable' by legal and standards only to be blocked by executives who refused to allow us to seek comment from Harvey Weinstein."
"I loved my time at NBC," Farrow said. "It's a placed [sic] filled with talented, dedicated journalists, many of whom have reached out to me in frustration. They are owed an honest accounting of what happened. There'll be more to say at the right time."
Farrow is likely alluding to details he will provide about his time reporting on Weinstein at NBC News in his new book "Catch & Kill." In addition to Farrow's book, the Daily Beast is working on a large story pertaining to NBC News, a person familiar with the matter told CNN.
In his Monday memo, Lack responded to reports published last week in The New York Times and the Daily Beast. The Times' article included on-the-record comments from Farrow's former producer, who said that there were orders from "the highest levels of NBC" not to run Farrow's story. The Beast's article included reporting on the "back-biting" inside the network.
"This is an unusual situation for a news network," Lack acknowledged at the start of his note to employees, a copy of which was provided to CNN. "In the last several days, questions surrounding how NBC News handled Ronan Farrow's investigation of Harvey Weinstein have resurfaced."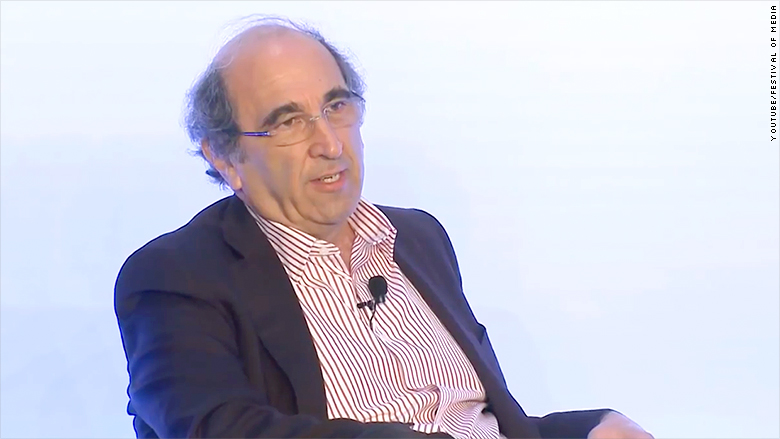 Aiming to push back against what he characterized as "unfounded intimations and accusations," Lack provided employees a 10-page document that detailed the network's position on why it declined to run Farrow's reporting. The document also included what it said was an exhaustive list of interactions Weinstein had with Lack and NBC News President Noah Oppenheim.
The document characterized Farrow's reporting as not-yet ready to be broadcast. Specifically, it said that at the time Farrow turned in a script for vetting by NBC editors, he did not have a witness or any of Weinstein's alleged victims willing to make their allegations on the record.
"So we had nothing yet fit to broadcast," Lack wrote employees.
Lack said Farrow "did not agree" with the standards NBC News required for dissemination of his reporting, and asked to take his reporting elsewhere. Lack told employees that NBC News agreed to Farrow's request.
"Had we refused his request, NBC might have ultimately broken the story, but we wondered then, and still wonder now, whether the brave women who spoke to him in print would have also sat before TV cameras and lights," Lack wrote. "If we had tried to hold him and nothing changed, we would have needlessly blocked him from disseminating it via another forum. And that is why we agreed to let him go elsewhere."
Lack wrote in his memo that the story Farrow ultimately published in The New Yorker bore little resemblance to the script he had turned in to his editors at NBC News as it included multiple women making their allegations on the record.
"Not one of these seven women was included in the reporting Farrow presented while at NBC News," Lack wrote.
Farrow, however, said in his statement that NBC News' "list of sources is incomplete and omits women who were either identified in the NBC story or offered to be."
Emily Nestor, a Weinstein victim who spoke to Farrow on the record for his New Yorker story, appeared to support Farrow's claim in a statement that she released Monday night.
Nestor said that she had "tentatively offered" to "attach my name to the interview in silhouette or potentially even reshoot the interview with my face visible" while Farrow was reporting on Weinstein at NBC News. But she added, NBC News was "not interested in this interview."
Nestor added that Ambra Gutierrez, the model who Weinstein admitted groping on audio captured as part of a New York Police Department sting, "had always been willing to allow Farrow to identify her by name and use the recording of her."
In his statement, Farrow also disputed NBC News' assertion that he requested to take his reporting on Weinstein to another publication.
"The suggestion to take the story to another outlet was first raised by NBC, not me, and I took them up on it only after it became clear that I was being blocked from further reporting," Farrow said.
Weinstein, who is facing criminal charges in New York, has denied all allegations of "non-consensual sexual activity."
In the memo provided to employees by Lack, NBC News also aimed to dispel what Lack characterized as a "baseless speculation that some interference by Harvey Weinstein played a role in our decision making." To do so, Lack said the document included "every interaction NBC News executives and editors had with Weinstein and his attorneys."
The document said Weinstein "made numerous calls" and sent emails to Lack on the matter. It said that when Weinstein first called Lack in April 2017, Lack was "unaware of the investigation as it had not yet been raised to his level." During that phone call, the document said Lack suggested Weinstein contact MSNBC because "he didn't know what Weinstein was talking about."
The document said Weinstein made "at least nine more calls and sent four emails to Lack" following that exchange, but that "none were answered or returned."
The document also detailed contact Weinstein had with Oppenheim. It said that the two sat together at the Time 100 Gala in April 2017 and had only a brief exchange. In early August, the document said, Weinstein called Oppenheim who answered because he didn't realize it was Weinstein calling. When he answered, Weinstein "launched into a rambling assault on Rose McGowan's credibility" to which Oppenheim said if NBC News had a report ready for air it would give Weinstein "the opportunity to comment."
The document said the third interaction came when Weinstein attorney Lanny Davis arrived at the Rockefeller Center "uninvited and without an appointment."
"Roughly two weeks after this brief interaction, Weinstein's attorney Charles Harder sent an email to NBC News' lawyer grossly mischaracterizing the assurances in this conversation," the document said. "For instance, in their version 'no investigation ready for air' became 'the investigation has ended.'"
The fourth interaction Oppenheim had with Weinstein came when Weinstein emailed to congratulate him on the launch of Megyn Kelly's new show, the document said.
Lack wrote in his memo to employees, "None of this was kept secret from Farrow. None of it was any different from the calls we receive on every other difficult story our investigative unit regularly breaks. And none of it played any role in our decision-making."
Lack concluded his note, writing, "As we get back to work this week, we will continue to pursue the toughest stories, in the most challenging circumstances, involving the most powerful people. And we will keep doing it while upholding the journalistic standards that have been the backbone of this outstanding news organization."
In a statement Monday evening, Rich McHugh -- the ex-NBC News producer who previously worked with Farrow -- called for an independent investigation. He said he was never interviewed for the report "and only learned about it when asked for comment by reporters late last week."
"Others have called for an independent investigation of NBC news and activities regarding the issue of sexual harassment," McHugh said. "That seems more important now than ever given today's letter from Mr. Lack. The release of an internally drafted report without a complete investigation and transparency for its for its participants only raises more questions than answers."