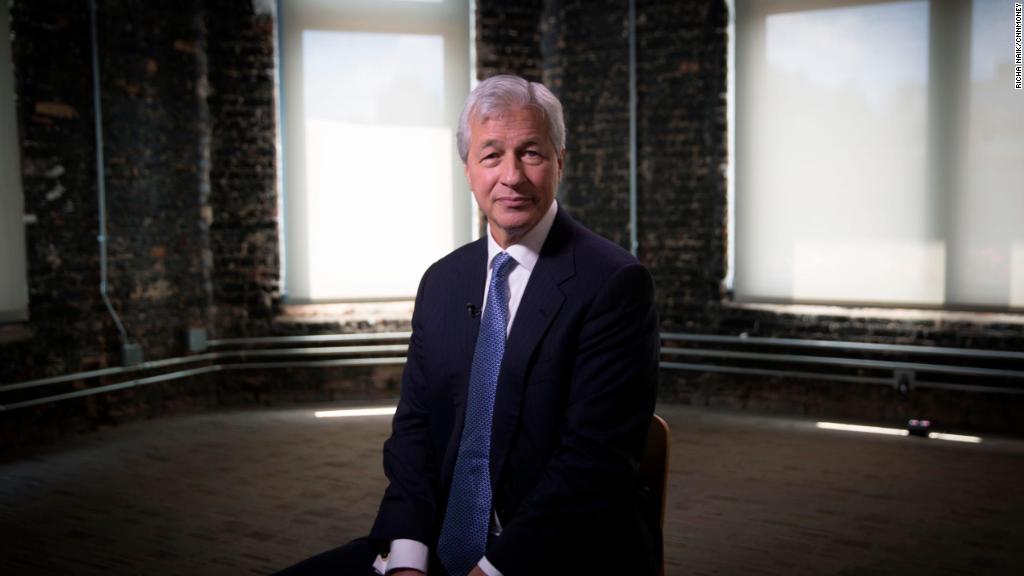 JPMorgan Chase will pay $24 million to settle a potential lawsuit from black financial advisers who say they were mistreated at the bank because of their race.
Six current and former employees said that "systemic, intentional race discrimination" at Chase led to less lucrative assignments and lower pay for black financial advisers, according to court documents. They had been threatening a class-action suit.
To avoid a court battle, JPMorgan (JPM) will pay $19.5 million to more than 250 current and former employees. It will also create a $4.5 million fund to support anti-bias training and the recruitment and mentoring of black employees.
"This eliminates the need for litigation, allowing us to continue our focus on the diverse and inclusive environment that is critical to our success," JPMorgan spokesperson Thomas Kelly said in a statement. "We'll continue to work with our black advisors through recruiting, development, coaching and management training."
JPMorgan, the nation's largest bank, has not admitted wrongdoing or liability as part of the settlement, which was first reported by Bloomberg.
"Our clients are proud that they were able to negotiate and win a victory for African-American employees ... and are pleased that Chase was willing to work with them — not only to provide monetary relief, but to provide policies to level the playing field for employees," said Suzanne Bish, the plaintiffs' lawyer.
The agreement comes as Wall Street vows to do better on diversity, an entrenched problem in the industry.
JPMorgan CEO Jamie Dimon said in a letter to shareholders in 2016 that the company would "step up" its effort to hire and hold on to black employees.
"While we think our effort to attract and retain African-American talent is as good as at most other companies, it simply is not good enough," he said at the time.
Other big Wall Street banks have settled similar cases. Wells Fargo agreed to pay $35.5 million to settle with black financial advisers in late 2016. Bank of America's Merrill Lynch arm said it would pay $160 million to settle a class action lawsuit from African-American brokers in 2013.