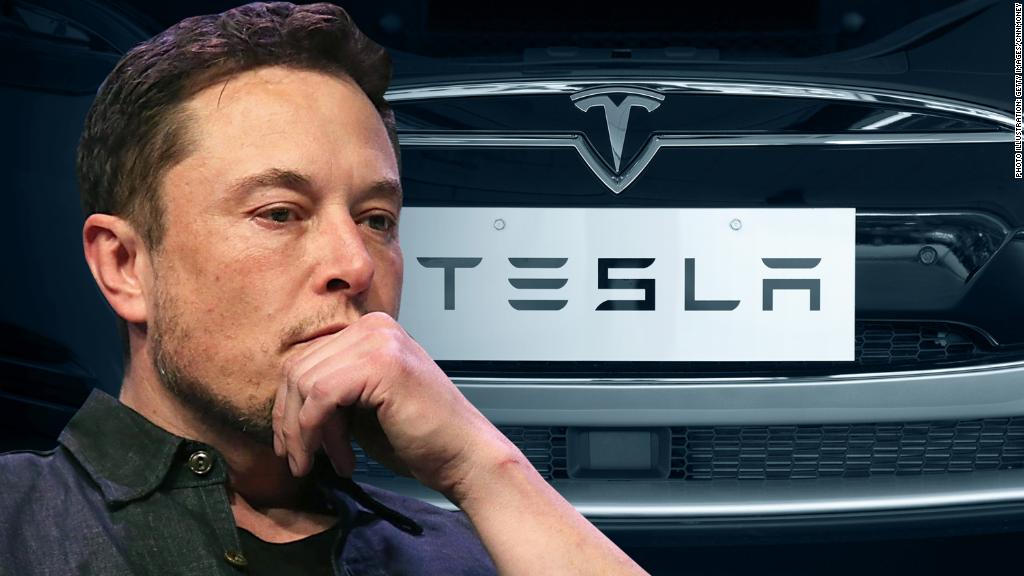 The lawyer for a British caver has described the latest reported insults against his client by Elon Musk as "vile and false," repeating a vow to sue the tech billionaire.
Musk allegedly renewed his attack against the caver, Vernon Unsworth, in a series of emails that doubled down on earlier unsubstantiated allegations, according to a report Tuesday by Buzzfeed News.
The latest apparent example of erratic behavior by Musk is likely to add to concerns among investors about his leadership of Tesla, the $50 billion electric-car maker he helped found. Musk has already drawn heavy criticism for announcing plans to take the company private on Twitter and then abandoning them less than three weeks later.
Tesla (TSLA) didn't immediately respond to a request for comment Tuesday on the Buzzfeed report.
Musk originally came under fire in July for calling Unsworth a "pedo," or pedophile, on Twitter. Unsworth helped in the rescue mission that saved 12 boys and their soccer coach from a flooded Thai cave that month and had made dismissive comments about Musk's attempt to contribute.
Musk initially apologized after facing a backlash over his unsubstantiated allegation. But he reignited the feud last week when he said it was "strange" that Unsworth had not sued him over the initial insult.
Buzzfeed reported that Musk made further unfounded allegations against Unsworth in an email exchange with one of its reporters. The alleged outburst came after Buzzfeed asked Musk for a response last week to the threat of legal action against him by Unsworth's lawyers.
According to Buzzfeed, Musk said he hopes Unsworth will sue him.
"Elon Musk's ongoing campaign of publishing vile and false accusations against Mr. Unsworth is inexcusable. Musk hopes to be sued and Musk deserves to be sued. He will be," L. Lin Wood, an Atlanta-based lawyer representing Unsworth, told CNN by email.
Wood told CNN last week that he was in the process of "finalizing the libel complaint" and expected to file it "in the next several days" in a Los Angeles federal court.
CNN wasn't able to independently verify the authenticity of the emails reported by Buzzfeed.
In a statement to CNN, Buzzfeed News spokesman Matt Mittenthal said the emails "confirm that those baseless claims were made by Mr. Musk himself."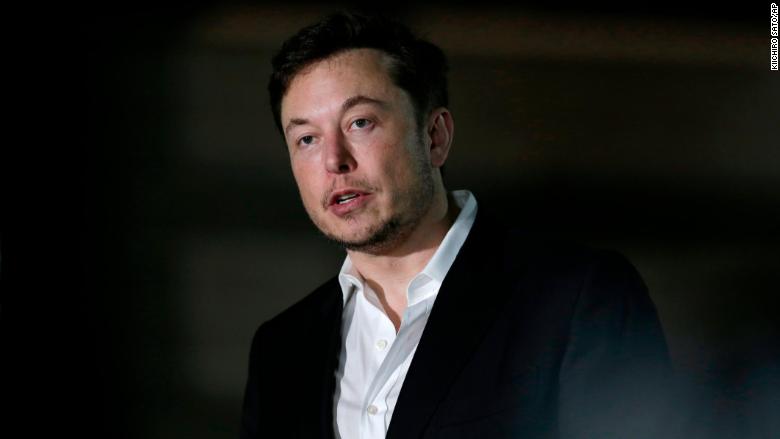 Feud started over 'kid-size submarine'
The controversy began in July when Unsworth described Musk's attempt to help save the stranded boys with a "kid-size submarine" as a PR stunt, telling CNN that the miniature escape pod "had absolutely no chance of working."
He can "stick his submarine where it hurts," Unsworth said during the interview in Thailand.
Some analysts have encouraged Musk to take a break from Twitter and bring in a more disciplined second-in-command to look after day-to-day operations at Tesla.
Musk tweeted stunned investors on August 7 by tweeting that he had "funding secured" for a deal to take Tesla private, a claim that sent the company's stock haywire and reportedly sparked an investigation by the Securities and Exchange Commission. Doubts quickly surfaced about how coherent Musk's plan really was.
In the face of pushback from shareholders, he announced on August 24 that he had given up on taking the company private.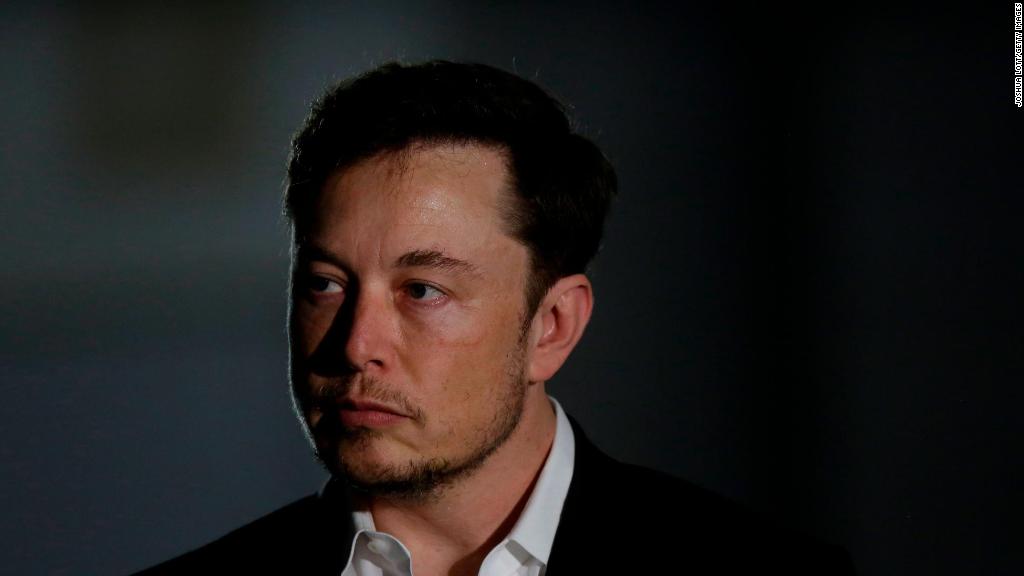 Last week, investment firm Cowen & Co. warned that Tesla faces "mounting obstacles," including shareholder lawsuits and scrutiny from regulators.
"The tweeting fiasco," Cowen analyst Jeffrey Osborne wrote to clients, "is likely to draw investor scrutiny on whether Elon's behavior, management style, and operational ability are enough to take Tesla to the next level."
The company faces other problems, too. On Tuesday, Goldman Sachs (GS) analysts put out a bearish note advising investors to sell Tesla stock. They highlighted concerns including the carmaker's debt-riddled balance sheet and "intensifying" competition that may erode its lead in the electric vehicle race.
Tesla's stock closed down 4%.
An August interview with the New York Times, in which Musk talked about difficulties sleeping, has added to anxiety among investors.
"This past year has been the most difficult and painful year of my career," he said during the interview. "It was excruciating."
-- Carly Walsh, Julia Horowitz and Matt Egan contributed to this report.