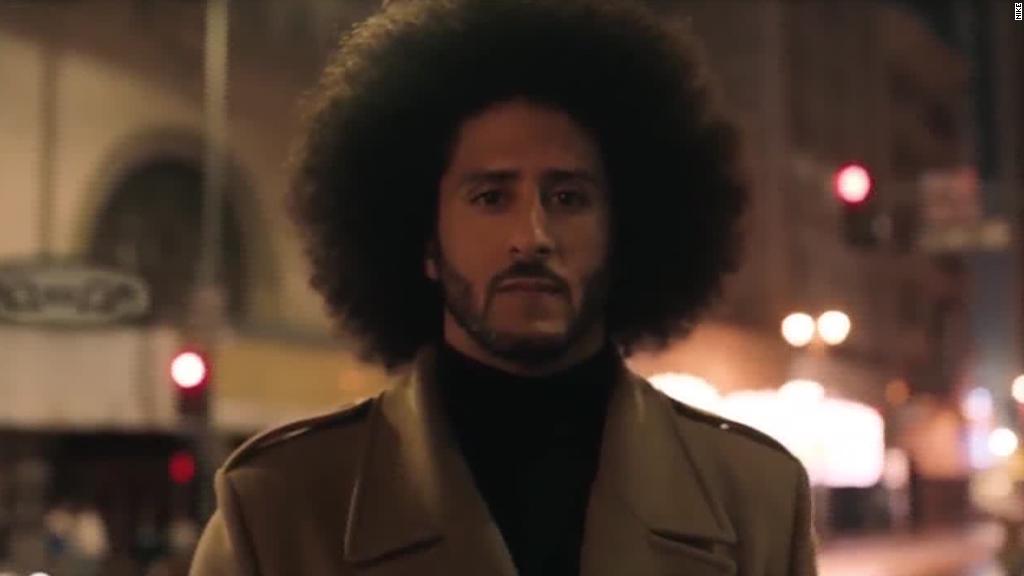 One of the questions looming over Thursday night's kickoff game between the Super Bowl champion Philadelphia Eagles and the Atlanta Falcons is whether the NFL's ratings will go up or down this season.
The NFL is the biggest ratings juggernaut on television, but the last two seasons' viewership declines have left observers wondering if the NFL is no longer immune to the changing viewing habits that are impacting all of television.
Experts who spoke to CNNMoney ahead of Thursday's game offered a mixed outlook. The NFL has a few things working in its favor, but the league also facing some obstacles.
"We're not anticipating any growth this season," Brian Hughes, an executive vice president at Magna, which monitors audience trends, told CNNMoney. Hughes added that there's a possibility that the declines will be less severe than in prior years, but believes that consumer habits have "simply changed too much" for the NFL to see its numbers rebound.
"The biggest challenge for the NFL is consumers' time," Hughes said. "With an average run time of over three hours per game, and programs like NFL RedZone covering all the touchdowns of the day, it pretty much caters to a new viewing segment that we're calling 'highlight seekers.'"
Hughes defines "highlight seekers" as casual fans who just want to "catch a sizzle reel of the key moments" rather than a whole live game. That, along with competition from streaming services and other media, could hurt the NFL's sizable numbers.
Concerns over concussions, protests during the National Anthem and over saturation of games have also all been noted as reasons for the league's flagging viewership. Jay Rosenstein, an adjunct professor at NYU's Tisch Institute for Global Sport and a former VP of programming at CBS Sports, offers another reason for the NFL's sagging numbers: injuries to star players.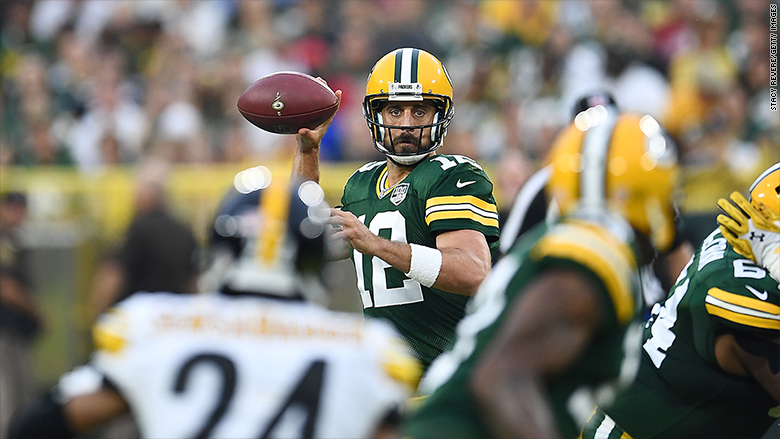 Related: Nike takes sides, tapping Colin Kaepernick for new 'Just Do It' ad
"In my opinion, the ratings will go up," Rosenstein told CNNMoney, adding that he expects a 5% to 10% bump. "I'm not minimizing headwinds like concussions, changing viewing habits and the Anthem controversy, but I think it really comes down to match ups and keeping stars healthy. That's what fans want to see."
Madison Avenue is also reportedly bullish on the NFL this season with media buyers expecting "Thursday Night Football," which is moving to Fox, to build on its audience from last year, according to a survey held by Variety.
The league's ratings were in the spotlight last season after President Trump slammed players who took a knee during the National Anthem to protest racial injustice. The president repeatedly cited the anthem protests, which were started by quarterback Colin Kaepernick in 2016, as the reason for the NFL's ratings drop.
Kaepernick and the protests were in the news again this week after Nike released a controversial ad that featured the former quarterback for the 30th anniversary of its "Just Do It" campaign. The company said Wednesday it would air another ad starring Kaepernick during Thursday's opener.
Then there is the windfall that could come with legalization of sports betting. The Supreme Court in May struck down a ban on sports gambling, prompting several states to legalize betting.
New Jersey, Delaware, Mississippi and West Virginia have joined Nevada, which has long had legal wagering on sports. New York, Pennsylvania and Rhode Island could join them before the end of the year. The American Gaming Association believes that a majority of states will have some form of legal sports betting within two to three years.
Marc Ganis, a sports marketing consultant who works with a number of NFL teams, said that sports gambling won't be enough to recapture all the viewers that the sport has lost in the last couple of years, but he expects it will be a factor in halting the decline.
"Viewing habits have changed. It's the nature of the beast. The idea of sitting in front of big screen TV isn't as appealing to younger generation. And cord cutting is real," he said. "But there is no doubt that sports gambling will create a larger number of viewers, especially among younger viewers who see [gambling] as a form of entertainment."
The American Gaming Association paid Nielsen to conduct a study it published Wednesday that forecast the NFL will see as much as $2.3 billion in additional annual revenue as sports gambling spreads. Most of that money is coming from the increased rights fees broadcasters will pay from the increased viewership that sports gambling will bring.
Related: NFL could pocket billions from coming boom in sports gambling
Yet, despite all the worries over the NFL's numbers, the league is still the biggest thing on TV.
Of the top ten most-watched telecasts in 2017, seven of them were NFL events and eight of the top ten most-watched telecasts so far this year have been the NFL, according to the league.
"They're the number one force on television in America," Rosenstein said. "I think the average fan doesn't care if the NFL's ratings are up 10% or down 10%, but it definitely matters because if the number one broadcast is sinking then what does it say for the whole medium?"
-- CNNMoney's Chris Isidore contributed to this report