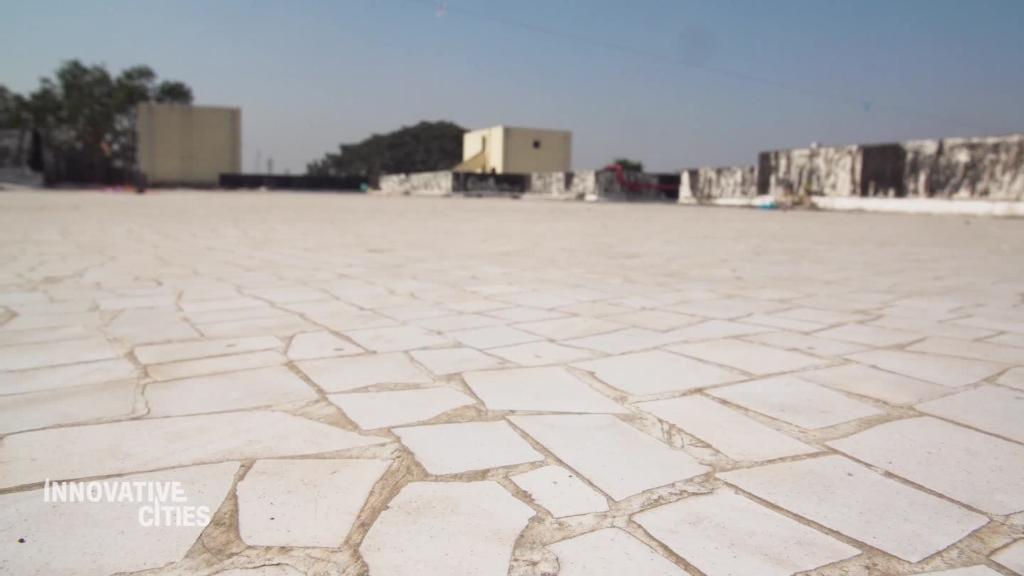 Climate activists and environmental groups have long pushed back against those who argue that efforts to cut carbon emissions hurt the global economy and cost jobs. Now, they're saying that there are actually enormous economic benefits to be had.
In a more than 200-page report released Wednesday, the Global Commission on the Economy and Climate projected that a set of policies aimed at combating global warming could yield $26 trillion in economic gains through 2030 if governments and businesses get busy enacting them in the next two to three years.
The commission, composed of 28 former heads of state, big city mayors, CEOs, and directors of international institutions like the World Bank, issued an initial report in 2014 arguing that the costs of preventing and adapting to climate change could be mitigated. Four years later, they think the gains far outweigh the costs, thanks in part to rapid advancements in renewable energy technology as well as mounting evidence of the expensive damage done by extreme weather.
"People thought it was going to be difficult and painful and have all sorts of challenges," said Helen Mountford, director of economics at the World Resources Institute, which helped put together the report. "What we've found is that moving to a low carbon economy can actually benefit the economy, not just not cost much more."
The report's principal recommendation: Imposing a tax on carbon, which can generate revenue that can then be used to pay for an estimated $90 trillion in sustainable infrastructure, like mass transit and energy efficient buildings.
Seventy states and countries already have various types of carbon taxes, the report says. British Columbia, for example, imposed an annual tax of $8 per each ton of carbon dioxide in 2008, which rose to $24 a ton in 2012. The Canadian province's economy has grown faster than the national average, with help from clean energy businesses that sprang up to meet the increased demand.
Related: Most economic forecasts have a big blind spot: Climate
Some states in the United States, such as California, have set up carbon pricing programs. But the idea has gained little traction on the national level, with the House of Representatives approving a resolution in July "expressing the sense of Congress that a carbon tax would be detrimental to the United States economy."
The Trump administration has also backpedaled on the idea of incorporating the economic merits of environmental regulations — like restricting development in wetlands — into official cost-benefit analyses. Last year, the Environmental Protection Agency dissolved an economics advisory committee that weighed in on just those questions.
The commission's report also lists other ways to reduce emissions, from improving agricultural productivity to cutting back on plastic packaging, as well as examples of successful efforts to cut carbon. Implicitly, it calls out governments that haven't gotten on board.
"The laggards are not only missing out on these opportunities but are also putting us all at greater risk," the report said.
Many climate scientists agree that investing in efforts that mitigate climate damage will have greater benefits than costs. But is that $26 trillion number really realistic?
The commission's analysis is based on a macroeconomic model called E3ME and breaks down the contributions of five big policy steps — retrofitting cities to be more compact and connected by mass transit, promoting electric vehicles, putting a price on carbon, reducing energy waste and innovation that increases industrial efficiency — across global regions.
Related: Lyft makes its trip carbon neutral in bid to fight climate change
The report found that the economic benefits from climate action are greatest for countries that currently import a lot of fossil fuels. Those that produce them, such as Canada and Russia, would have substantially lower economic growth by 2050 under the scenario they propose, relative to the current projected baseline. The United States' gross domestic product would be 1.34% less than it would be if no efforts to further reduce carbon emissions were put in place.
This isn't the only study to project that significant economic gains could be had as a result of efforts to mitigate carbon emissions. Another published in July found that limiting temperature rise to two degrees Celsius over the 21st century would yield benefits worth $17 trillion per year through 2100.
But Gary Yohe, a professor of environmental economics at Wesleyan University who serves as a member of the Intergovernmental Panel on Climate Change, is skeptical that the overall gains could be so large.
"I was always taught as an economist that you never give a number and a date," said Yohe, who reviewed the commission's report. "I find $26 trillion by 2030 a little bit incredible."
However, Yohe does believe that the longer the world waits to fix its emissions problem, the more expensive and unpleasant the consequences will be to deal with.