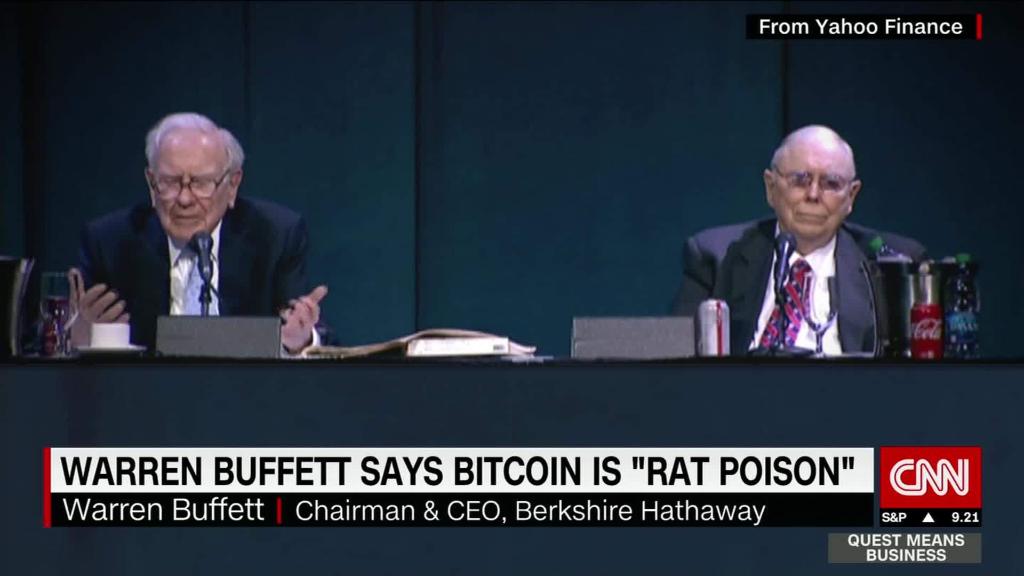 Bitcoin investors are getting their digital butts kicked lately. Hard. Bitcoin prices have plunged more than 20% in the past two days.
Ethereum, Litecoin, Ripple and other cryptocurrencies have suffered similarly large drops. The reason for the latest pullback? A Business Insider report that investment banking giant Goldman Sachs (GS) may be dropping plans to launch a crypto trading desk.
Goldman Sachs told CNNMoney though that it hadn't made a firm decision about bitcoin or other cryptocurrencies just yet.
"In response to client interest in various digital products, we are exploring how best to serve them in the space. At this point, we have not reached a conclusion on the scope of our digital asset offering," Goldman Sachs said in a statement.
But if Goldman Sachs is pulling back, that is not good news.
Naeem Aslam, chief market analyst with ThinkMarkets UK who is bullish on bitcoin, said in an email that "there is no doubt that the bitcoin price is supported by this hype that institutional banks are going to get involved."
Stories first surfaced about a possible Goldman Sachs push into bitcoin (XBT) and other cryptocurrencies last December, shortly after the two big futures trading companies -- the CBOE (CBOE) and CME (CME) -- set up exchanges for bitcoin contracts.
Goldman Sachs confirmed in May that it was thinking of using its own money to start trading bitcoin, according to the New York Times.
Bitcoin prices, which were hovering near a record high of about $20,000 in December, have lost more than two-thirds of their value since then and are currently trading at around $6,400.
Hussein Sayed, chief market strategist at currency brokerage FXTM, said in a report Thursday that it's possible prices could fall below $5,000.
So it might make sense for Goldman Sachs to take a more cautious approach to this extremely volatile market. Most of the news about bitcoin has been negative lately.
Google (GOOGL), Facebook (FB) and Twitter (TWTR) have banned some cryptocurrency ads.
The Securities and Exchange Commission blocked several proposals for bitcoin exchange-traded funds in the past few months, including plans from ETF giants ProShares and Direxion and one backed by the Winklevoss brothers of Facebook fame.
Several publicly traded companies have also tried to latch onto the crypto craze, leading to more concerns that bitcoin could be a bubble. Overstock (OSTK) has de-emphasized much of its struggling online retail business to focus on cryptocurrencies.
Bioptix, a maker of hormones for farm animals, changed its name to Riot Blockchain (RIOT). The stock surged -- until the company disclosed the SEC was probing it.
Beverage company Long Island Iced Tea morphed into Long Blockchain (LBCC). It's since been delisted by the Nasdaq and now trades as a so-called bulletin board stock at a price below 20 cents a share.
Some companies also began selling digital tokens through initial coin offerings to raise money.
Eastman Kodak (KODK)-- yes, the camera and film company -- created its own KodakCoin. There's even a PotCoin for the legal marijuana and cannabis industry.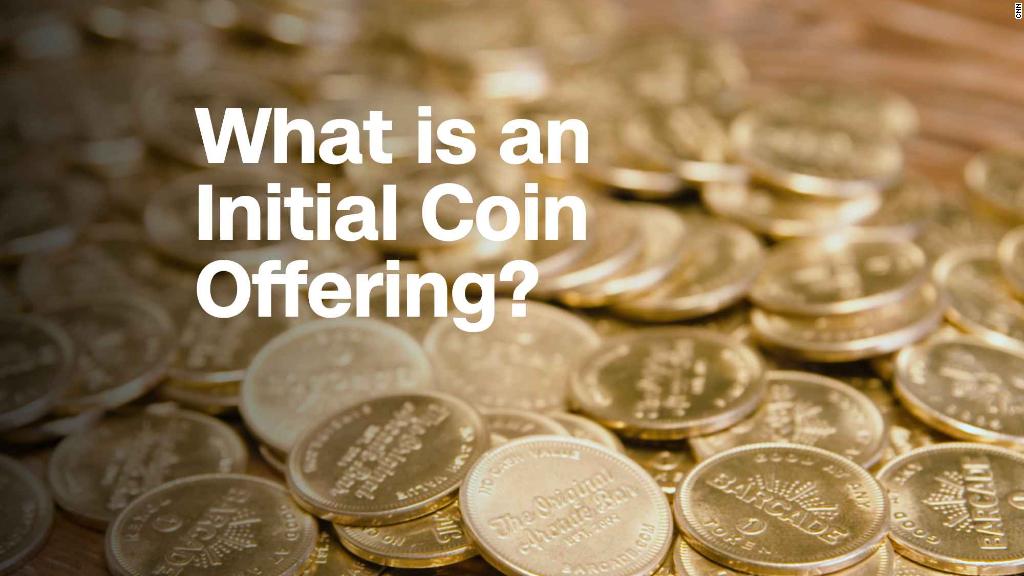 Many of these initial coin offerings are legitimate. But there have been scams too. The SEC even created a fake ICO called HoweyCoins to show how easy it is for investors to get duped.
And several titans of business have blasted bitcoin as well.
JPMorgan Chase (JPM) CEO Jamie Dimon has called bitcoin a "fraud" that was only good for drug dealers and North Korea.
Billionaire investor Saudi Prince Alwaleed, whose Kingdom Holding Company owns stakes in Apple (AAPL), Citigroup (C) and Twitter (TWTR), told CNBC late last year he thought bitcoin was an "Enron in the making" that will implode.
Warren Buffett and Charlie Munger of Berkshire Hathaway (BRKB) have also warned investors to stay away from bitcoin.
Buffett told CNBC in early May bitcoin was "probably rat poison squared" while Munger said at the Berkshire shareholder meeting that the thought of owning cryptocurrencies was "just dementia."
It's also worth noting that the recent plunge in bitcoin comes at a time when the Turkish lira, Indian rupee and Argentine peso are in freefall mode as the dollar strengthens.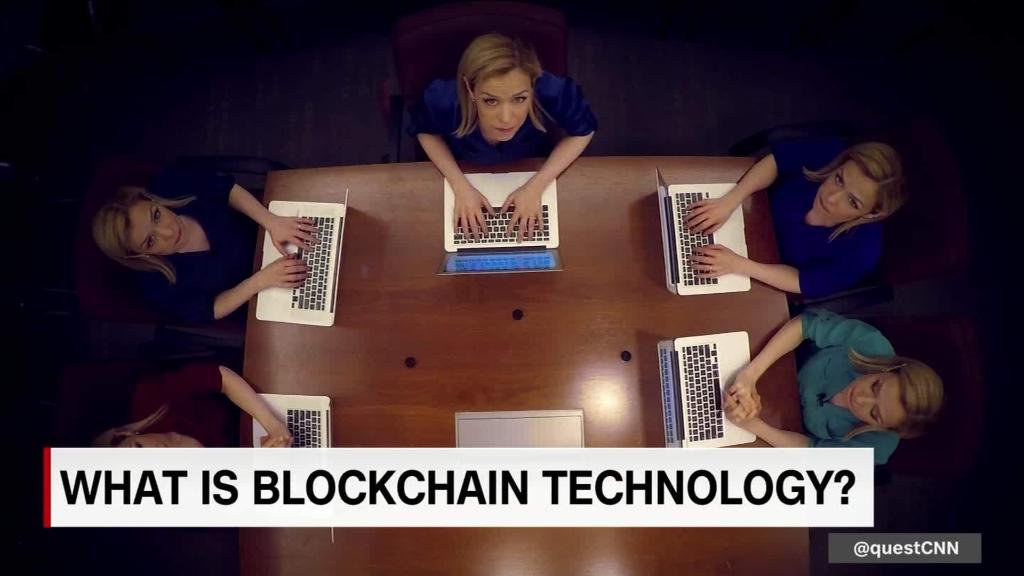 So investors don't seem to be willing to bet on bitcoin as a replacement for fragile emerging markets currencies.
Still, the pullback in bitcoin comes even as more and more businesses and organizations have embraced blockchain technology, the digital ledger that keeps records of transactions in virtual currencies.
IBM (IBM) is a big proponent of the blockchain. The World Bank has announced plans to launch a blockchain bond. There's even a company that wants to run a fantasy football league using blockchain. (Call me old school. But I'll stick with Yahoo for my league.)
There is a clear difference between bitcoin and blockchain. The future of money may still very well be digital, but that doesn't mean that bitcoin or the scores of other virtual currencies out there will all survive and thrive.
-- CNNMoney's Julia Horowitz contributed to this report.