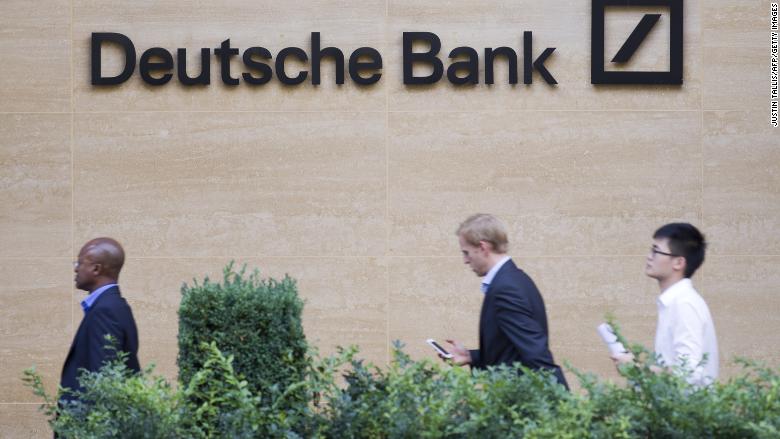 One of Deutsche Bank's top investors is selling out at an awkward time for Germany's biggest lender.
Chinese conglomerate HNA Group plans to offload its entire stake in the bank, according to a source with knowledge of the situation. The source said the exit could take up to 18 months.
The holder of nearly 8% of the voting rights in Deutsche Bank (DB), HNA has in recent months sought to sell off many of its overseas investments.
The Wall Street Journal, which was first to report the planned sale of the investment in Deutsche Bank, said that HNA was under pressure from the Chinese government to return to its core airline business.
Representatives from HNA and Deutsche Bank declined to comment.
News of the exit comes as Deutsche Bank is trying to persuade investors that CEO Christian Sewing can turnaround the bank after three years of losses by returning to its roots as a lender to German and European companies and households.
The bank's shares slid 1.7% on Friday. Rival Commerzbank (CRZBF) closed down 1.4% while Germany's DAX index was little changed.
Deutsche Bank's stock price has declined by roughly 40% since HNA first announced it acquired a stake in February 2017. It previously owned as much as 10% of Deutsche, but offloaded a chunk of its stake earlier this year.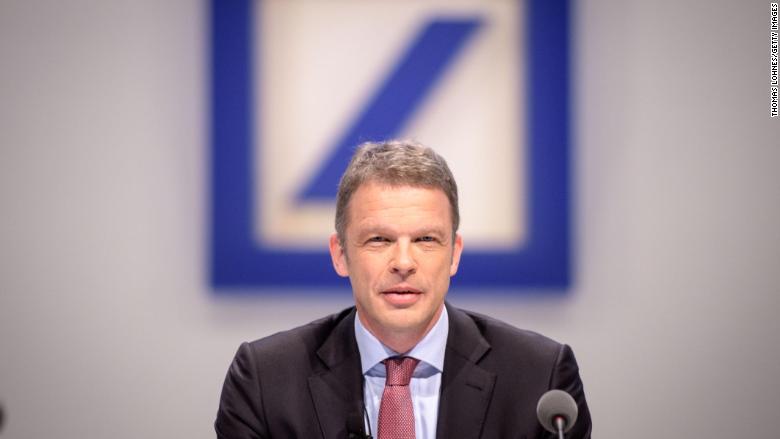 HNA started as a Chinese regional airline more than two decades ago. But it went on a major buying spree in recent years, snapping up big chunks of major US and European companies.
It racked up huge debts in the process and has since reversed course, selling assets to ease financial pressures as authorities in China cracked down on aggressive overseas deal-making by Chinese companies.
HNA has recently sold large investments in Hilton Worldwide Holdings (HLT) and two of its spinoffs.
Last month, HNA announced the sale of its majority stake in Radisson Hospitality to Chinese state-owned hotel group Jin Jiang International Holdings.
Other major stakeholders in Deutsche Bank include BlackRock, Vanguard and Goldman Sachs (GS), as well as Norway's sovereign wealth fund and investors from Qatar.
-- Daniel Shane contributed to this report.