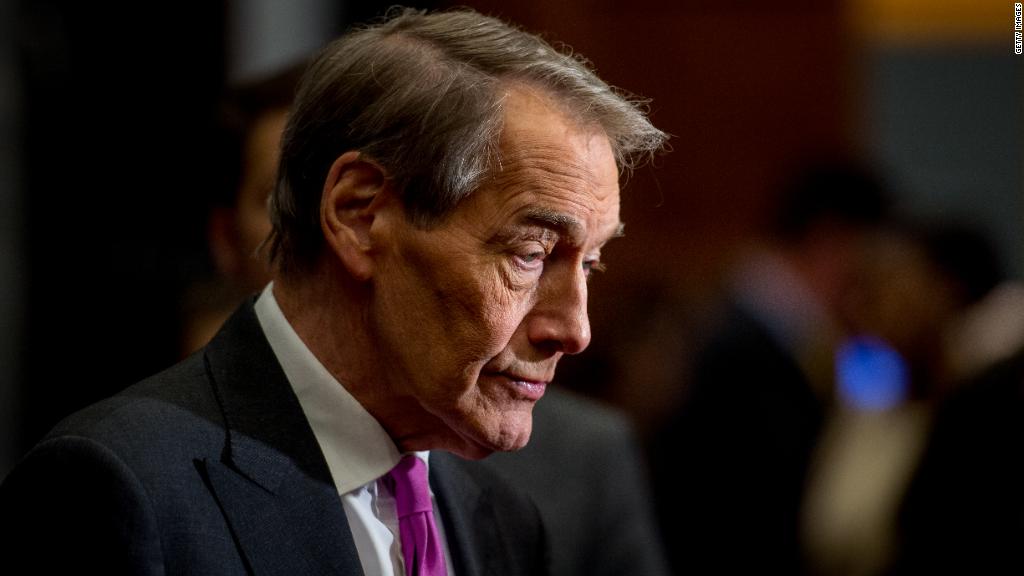 Former CBS anchor Charlie Rose filed a motion Friday to dismiss a sexual harassment lawsuit brought against him, claiming the three plaintiffs are "exploiting the #MeToo Movement."
The motion asserts that "none of the three plaintiffs," Katherine Brooks Harris, Sydney McNeal and Yuqing Wei, "alleges a cognizable claim of gender discrimination harassment or retaliation."
Harris, McNeal and Wei filed the lawsuit in May, accusing Rose of "blatant and repeated sexual harassment." The three women claimed that Rose "repeatedly sexually touched" them, "including without limitation caressing and touching their arms, shoulders, waist and back, pulling them close to his body, and kissing them on the cheek."
All three worked at CBS or for Rose, who also had a talk show on PBS.
The suit came on the heels of a bombshell story in the Washington Post, in which 27 women accused Rose of sexual harassment. The three plaintiffs in the lawsuit also went on the record for the Post's story, detailing Rose's alleged misconduct.
Months earlier, in November of 2017, the Washington Post published its first story on Rose containing allegations of sexual harassment from eight women. Rose said in a statement at the time that he "deeply apologized" for what he admitted was "inappropriate behavior."
The Post's first story led to Rose's firing from "CBS This Morning," as well as the cancellation of his PBS program.
In the motion filed Friday, Rose used tough language in pushing back against the claims from Harris, McNeal and Wei.
"Tacitly recognizing the weakness of their factual allegations, Plaintiffs seek to bolster their threadbare and conclusory claims by exploiting the #MeToo Movement and bootstrapping the accusations of sexual harassment made by third parties against Rose in articles published by The Washington Post," the motion said.
Kenneth Goldberg, the attorney for the plaintiffs, did not respond to a request for comment.