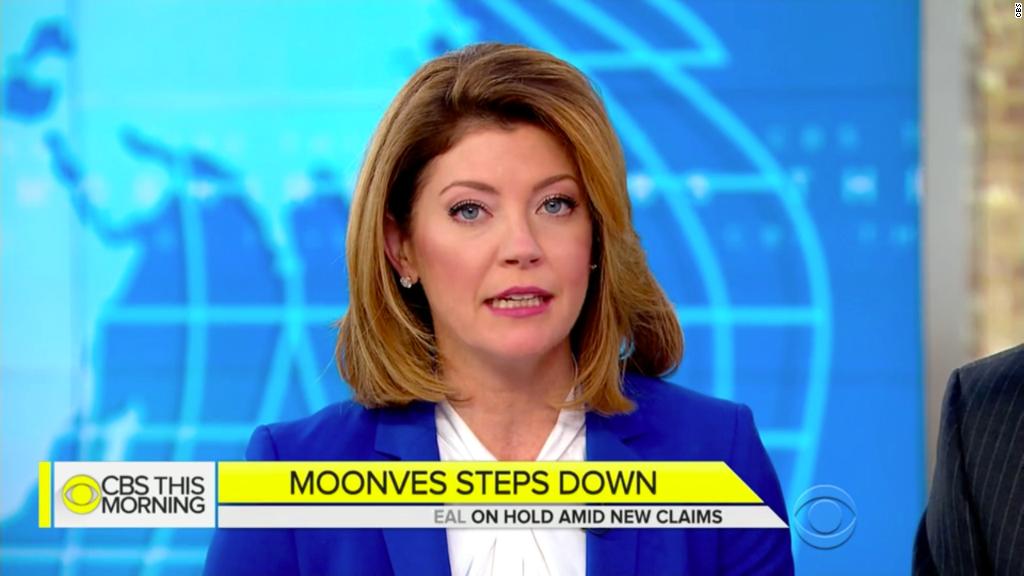 Stephen Colbert wasted no time in addressing the news of Les Moonves' forced resignation, which came after additional sexual misconduct allegations were leveled against the former CBS chief on Sunday.
CBS' "Late Show" opened with a mock announcement that said "tonight's episode of 'Undercover Boss' starring Leslie Moonves will not be shown" because it was "accidentally sealed in a stainless steel container, which was inadvertently shot into the heart of the Sun."
"The Late Show" host then kicked off his monologue by roasting his former boss.
"As you may have heard, the head of this network, Leslie Moonves, was forced to step down yesterday. This came after a second Ronan Farrow expose featured more women accusing him of sexual harassment and assault," Colbert said. "It's never a good sign when you're a subject of a Ronan Farrow double dip."
CNN was granted exclusive access to the taping of "The Late Show," which is set to air in late night on Monday.
Colbert said the allegations against Moonves are "extremely disturbing."
"Les Moonves is gone... for at least nine months until he does a set at the Comedy Cellar," Colbert said, referencing Louis C.K.'s controversial appearance at the famous New York City comedy club last month after his own sexual misconduct scandal.
Farrow's first report about the allegations of sexual misconduct against the CBS chief was published in July. Moonves responded in a statement at the time, saying that "throughout my time at CBS, we have promoted a culture of respect and opportunity for all employees" but that he recognizes that "there were times decades ago when I may have made some women uncomfortable by making advances."
A second report was published on Sunday that included additional allegations. Moonves responded with another statement saying that the "untrue allegations" in the new report "are not consistent with who I am." Later in the day, CBS announced that the longtime executive was stepping down.
Related: Colbert on Moonves: 'Accountability is meaningless, unless it's for everybody'
Colbert was in a similarly awkward situation back in July when he addressed the first crop of allegations against his now former boss.
"Accountability is meaningless, unless it's for everybody... whether it's the leader of a network or the leader of the free world," Colbert said in his monologue at the time.
Colbert spent the rest of Monday's taping interviewing reporter Bob Woodward, who is promoting his new book, "Fear: Trump in the White House."
"Fear" doesn't hit bookstores until Tuesday, but it's already drawn the ire of President Trump, who took to Twitter to attack Woodward's work, calling it a work of "fiction."
Colbert asked the famed reporter what it's like to have the president say that he is lying.
"I'm not," Woodward said. "[Trump] has his First Amendment rights and he can say anything, but the great editor at the Washington Post, Ben Bradlee, during Watergate used to always say when there was a contest back and forth that 'the truth emerges' and the truth will emerge on this too."
Woodward explained to Colbert how he used interviews, diaries and notes to gather information for the book.
"I keep no records of anything I've ever done," Colbert joked.