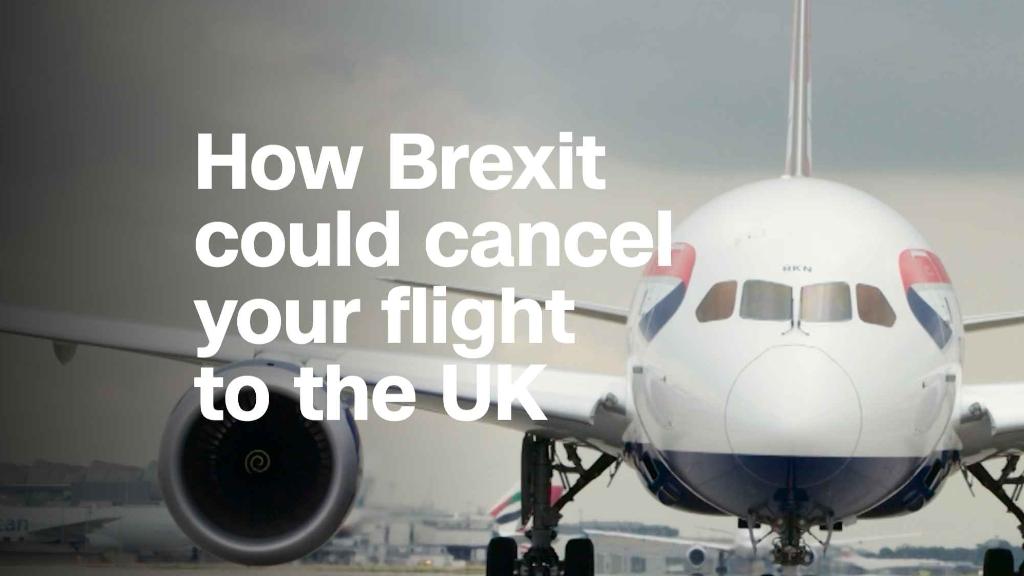 Ryanair is banning journalists from its annual shareholder meeting next week when executives are likely to be grilled about a year that has been marred by pilot strikes and rising costs.
The low-cost European airline normally admits media to the meeting, and then often holds a briefing for journalists with CEO Michael O'Leary and other top executives.
Ryanair (RYAAY) announced Monday that there would be "no press invited or admitted to the meeting and no press briefing afterwards." The airline said it wanted "to allow shareholders to discuss all matters freely with the board without these discussions being distorted for PR purposes."
A spokesperson did not respond to follow up questions.
There's no law requiring companies to open up their shareholder meetings to the media, though most publicly traded companies do so. But by barring reporters, Ryanair risks increasing the conversation around its recent troubles.
Its shares have lost 30% since hitting a peak in July 2017.
The airline is known for its bargain prices and dozens of add-on fees for everything from baggage to water in the cabin.
O'Leary has a reputation for being media savvy but also for making controversial statements, such as once suggesting a fee for using the bathroom on board, or raising the possibility of standing-only tickets. At the 2013 shareholder meeting, he said he wanted to improve Ryanair's image and customer relations.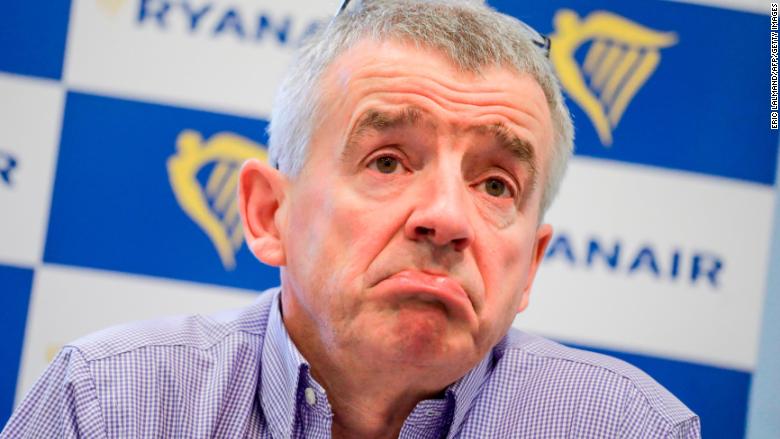 This year Ryanair has faced difficulties from a sharp rise in fuel costs and strikes by air traffic controllers and pilots.
It has struck agreements with labor unions in some countries but disputes with staff continue to simmer elsewhere. On Monday, the German pilots' union called for a 24-hour strike on Wednesday for Ryanair flights originating out of Germany.
Ryanair said last month its compensation costs for customers in the April-June quarter were 40% higher than the same period last year due to thousands of flight cancellations and "the higher propensity of passengers to claim compensation."
Last month the airline apologized after nearly 200 passengers received unsigned compensation checks they were unable to deposit.