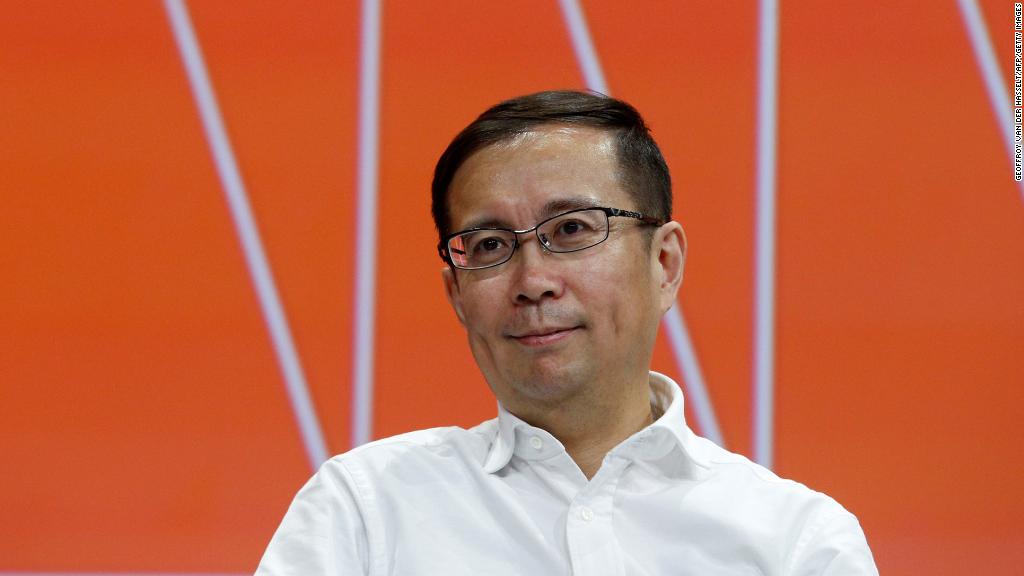 Alibaba has a trio of new partners in Russia.
China's top e-commerce player will form a joint venture with Russia's sovereign wealth fund, telecom company MegaFon and internet firm Mail.Ru Group. Alibaba (BABA) will contribute an unspecified amount of cash and its existing business in the country, AliExpress Russia.
The deal was announced in a joint statement during the Eastern Economic Forum, an event in Vladivostok where Chinese President Xi Jinping met Russian President Vladimir Putin.
Under sanctions from Europe and the United States, Russia has been looking to build closer political and business ties with China. Beijing in turn wants to extend its economic influence across Asia and Europe through its ambitious Belt and Road initiative.
That involves building infrastructure, such as ports and railways, and also developing a "digital Silk Road" through high-speed internet networks and e-commerce.
If the transaction is approved, Alibaba will own 48% of AliExpress Russia, while MegaFon will control 24%. Mail.Ru Group, which is putting its Pandao online shopping business into the joint venture, will own 15%, and Russia's sovereign wealth fund will have 13%.
The Russian market has plenty of potential to grow. Regional trade group ECommerce Europe estimated in 2016 that just 20% of Russians shop online.
Online sales in the country reached €20.5 billion ($24 billion) in 2015.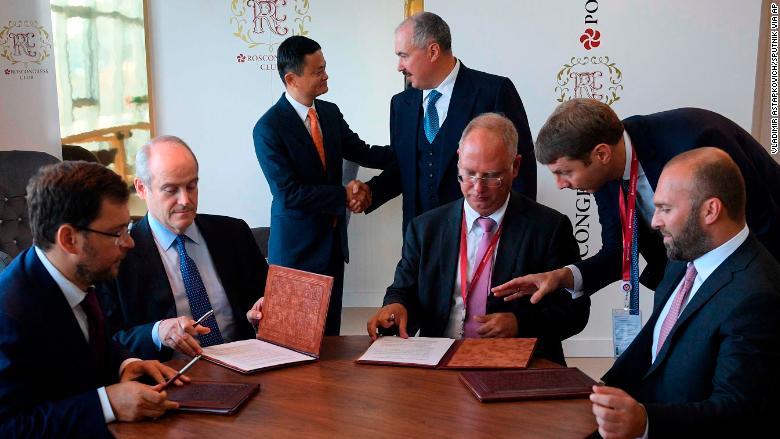 "Our experience in China and other markets around the world makes us uniquely qualified to help build the future infrastructure of commerce in Russia," Alibaba President Michael Evans said in a statement.
Alibaba said Monday that Jack Ma will step down as executive chairman next year to make way for the company's next generation of leaders. He'll be replaced as chairman by current CEO Daniel Zhang.