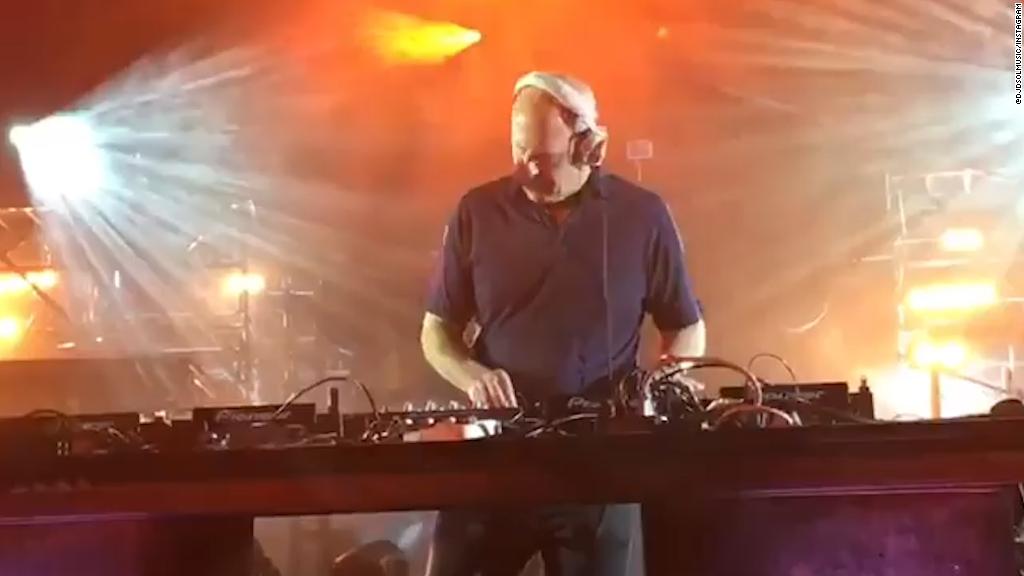 David Solomon, the part-time DJ and future CEO, needs to change the tune at Goldman Sachs.
The legendary investment bank is in a bit of a slump. Not only is Goldman Sachs (GS) the second-worst stock on the Dow this year, but its shares have declined 11 straight sessions through Wednesday.
That's the longest losing streak for Goldman Sachs since the Wall Street firm went public in May 1999.
The recent slide has erased about 6% of Goldman's market value. However, that's a far cry from the steep sell-offs during the terrifying days of the financial crisis that erupted exactly a decade ago.
For instance, when Lehman Brothers imploded in September 2008, Goldman Sachs fell eight days in a row, losing more than one-third of its value.
Still, the recent slump underlines the challenge ahead for Solomon, the company's co-president.
The part-time electronic dance DJ, who spins records under the nickname DJ D-Sol, officially takes over for CEO Lloyd Blankfein on October 1.
Solomon is already making his presence felt. The incoming CEO announced on Thursday that Chief Financial Officer Martin Chavez will be replaced by Stephen Scherr, who had been in charge of the consumer bank. Goldman also named John Waldron, a longtime lieutenant of Solomon's, as the new president and chief operating officer.
Blankfein, a cancer survivor, is a tough act to follow. He steered Goldman Sachs through the 2008 meltdown and led the elite firm's push into consumer banking. Blankfein is the second-longest tenured Wall Street boss, behind only JPMorgan Chase (JPM) CEO Jamie Dimon.
But Goldman's vaunted trading division has stumbled of late. Goldman recently suffered its worst ever quarter for trading commodities.
One problem: the market has been relatively tame recently. While chill markets are welcomed by mom-and-pop investors, bouts of volatility help generate revenue for investment banks.
"The markets have been fairly calm," said CFRA Research analyst Ken Leon. He estimated that 40% of Goldman's business is tied to capital markets. And that doesn't include lucrative underwriting fees for IPOs and debt offerings.
On Thursday, Solomon tapped Chavez, the outgoing CFO, to co-lead the struggling trading division.
Another headache for Goldman Sachs: regulators recently imposed limits on the company's ability to ramp up dividends and buybacks. The Federal Reserve, in its June stress tests, ruled that Goldman Sachs originally submitted overly aggressive plans that would have dropped capital levels below what officials consider acceptable. The concerns were driven by a one-time accounting hit caused by the corporate tax cut.
Goldman Sachs shares have dropped 10% so far this year, worse than every other current member of the Dow other than Post-It maker 3M (MMM). General Electric (GE)is down by one-quarter, but the iconic conglomerate was booted from the Dow over the summer.
Rival investment bank Morgan Stanley (MS)has also struggled, losing 9% so far this year. Other mega banks including JPMorgan and Bank of America (BAC) have fared better.
--CNNMoney's Julia Horowitz contributed to this report.