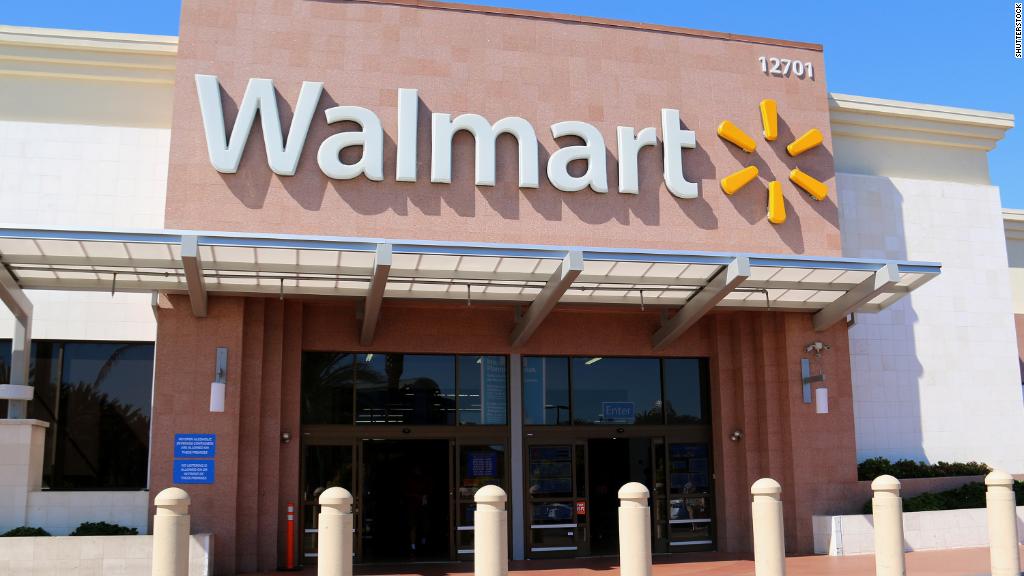 Two years after Walmart bought Jet.com for $3.3 billion, the online startup is rebooting in a bid for wealthy shoppers in big cities.
Jet announced on Thursday that it would offer three-hour, same-day scheduled grocery delivery in New York beginning in the fall. Jet City Grocery, which allows shoppers to customize their delivery instructions as well, will then launch in other cities.
In addition, Jet will have a new website, a product selection that differs by city, and new brand partnerships, including with Apple (AAPL) and Nike (NKE).
Jet is attempting to stand out by partnering with local stores and tailoring product recommendations based on customers' shopping habits. For example, the company highlighted that New Yorkers will be able to order craft beer from Jet.
"Having key brands such as Nike and tighter delivery windows, including same day, is a logical way to take on Amazon's Prime Now," said MoffettNathanson retail analyst Greg Melich. Prime Now is Amazon's same-day delivery option for household essentials.
The moves represent Jet's latest effort to become an upscale threat to Amazon in cities.
"We're sort of positioning Jet to be more geared toward the affluent, higher-income, urban millennial customer," Marc Lore, Jet's founder and Walmart's current head of US e-commerce, told analysts last year.
Walmart (WMT) is looking to the Big Apple and other cities to broaden its market and expand outside its core shoppers in rural and suburban America.
Those are the shoppers Walmart needs to attract as executives search for new ways to grow its $500 billion in sales and beat back Amazon. Walmart has also bought premium digital retailers such as Moosejaw, Bonobos, ModCloth, and Shoebuy to target higher-end shoppers.
"For Walmart to grow its profit pool, we believe it must go upmarket and attract Amazon's higher demographic customers," Morgan Stanley analyst Simeon Gutman said in a research report last month.
Walmart has been retooling Jet. It scaled back marketing investments in the brand, except in urban areas, which led to a slowdown in sales growth earlier in the year.
Chief executive Doug McMillon has argued that it made more sense for Walmart to invest in its flagship name in the middle of the country, rather than spend money on introducing Jet to those shoppers.
Jet, based in Hoboken, New Jersey, offers Walmart its best shot at cracking New York, a dense market with wealthy shoppers.
In July, Jet announced it was opening a digital fulfillment center in the Bronx to allow for speedier same-and-next-day delivery of groceries and general merchandise like Apple iPhones off the website.
Walmart does not have a store in the city and faces an uphill climb against Amazon, which has Whole Foods stores and Prime Now. It must also contend with online grocers like FreshDirect and block Target's (TGT) smaller-store expansion there. In July, Target-backed startup Shipt announced same-day grocery delivery in New York.
Laura Kennedy, a vice president at Kantar Consulting, is watching how quickly and effectively Jet will be able to tailor the experience to different cities "Localization has not always been Walmart's cup of tea," she said. "They will have to lean pretty hard on the people in Hoboken for this kind of personalization."
Walmart has saturated the market — around 90% of the US population lives within 10 miles of a store — and it believes Jet is a key tool to expand.
"Walmart has already captured as much as it can from middle America and lower-income consumers," said Sucharita Kodali, a retail analyst at Forrester Research. "Walmart's challenge has always been that it doesn't have a reputation of being that friendly to more affluent customers."