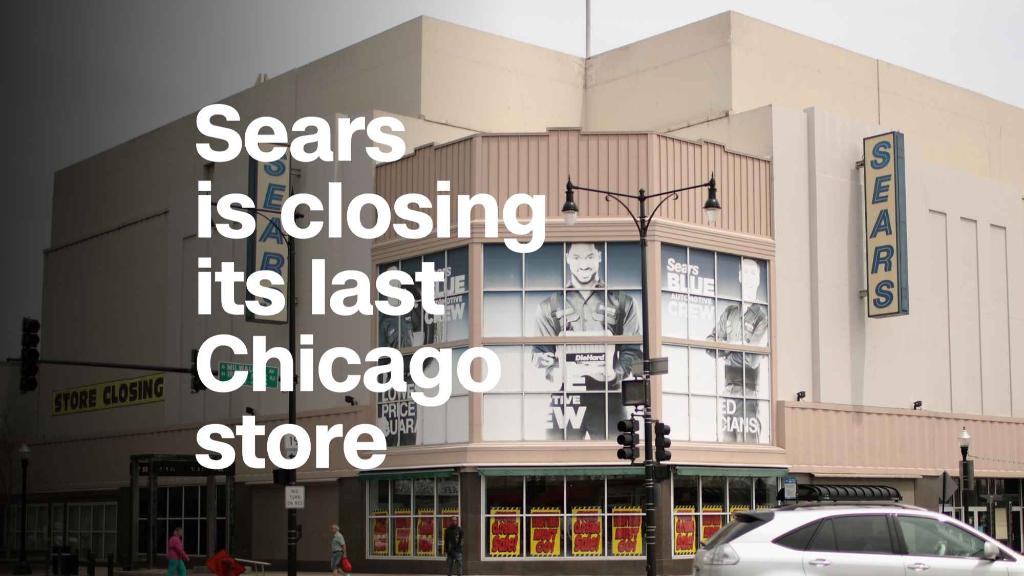 The latest news from Sears was hardly worth the wait.
Sears Holdings, which owns the Sears and Kmart brands, reported yet another huge loss in the second quarter — $508 million, about twice as much as it lost a year earlier.
Overall sales plunged by more than a quarter, mostly because of store closings. Sales at stores that stayed open were down 4%, and they were up in July and August. The stock surged 30% after hours, all the way to $1.57.
Sears had planned to report earnings before the market opened on Thursday but missed its own deadline and reported after the closing bell instead.
Investors, nervous about the delay, had sent shares of Sears Holdings (SHLD) down 9% during the trading day.
"I would say it's unusual for any company, struggling or prospering, to not report when they said they were going to report," said Robert Schulz, chief credit analyst overseeing retailers for Standard & Poor's.
Company officials again said they were making progress closing unprofitable stores as part of their efforts to turn the company around. They vowed the company could one day be profitable again.
"We have worked hard to make the best possible decisions for the company given the options available to it and the variety of constraints it has faced," said CEO and primary shareholder Eddie Lampert. "We continue to believe that Sears can successfully evolve into a smaller but profitable company."
But even Lampert's statement raised the possibility that the company might be forced to go out of business. He said Sears was looking for a way to remain "a going concern, rather than alternatives."
Other experts said Sears' recent track record meant that saving the company will require more drastic steps.
"Sears has yet to address systemic concerns or put in place a strong turnaround strategy," said Loren Trimble, CEO of AArete, a global management consulting firm, and an expert on restructurings. "It's high time to put a workable restructure plan in place."
Sears is seeking a buyer for its Kenmore appliance brand to raise cash. Lampert has offered to buy Kenmore through a hedge fund he controls for $400 million, but the independent members of the Sears board have yet to agree to the deal.
The company offered no details Thursday on where there might be a decision. Lampert told the board last month that closing a Kenmore deal quickly was "critical" to Sears.
Sears' market value is only $134 million. Investors think the whole company is worth roughly a third of the Kenmore brand by itself.
Sears Holdings has been hemorrhaging money for years. It has lost $11.7 billion since 2010, its last profitable year. Sales have plunged 60% in that time.
Sears and Kmart had 3,500 combined US stores in 2005, when they merger. Today they have fewer than 900, and the company announced in August that 46 more will close before the holiday shopping season.