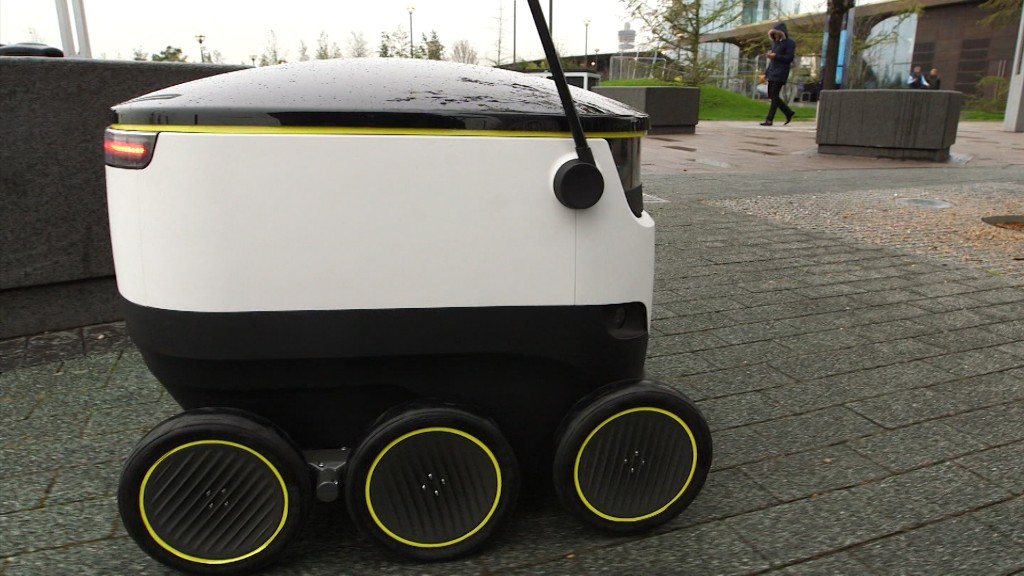 The impending demise of local grocers has been greatly exaggerated.
Only a small fraction of grocery shopping actually happens online today.
Although that may be good news for brick-and-mortar supermarkets, most food manufacturers and retailers have to perform back flips for in-store grocery data.
For years, Michael Sloan, the co-founder and CEO of New York City soft serve fruit shop Chloe's Fruit had to do it manually.
He and his team would contact grocery stores to see if product promotions were being appropriately applied.
It was a time consuming process but Sloan said data insight providers on the market were out of his price range and typically take a week to one month before data is available.
"One of the most frustrating things in the world was calling grocery stores to verify prices," Sloan told CNNMoney.
The company, which sells packaged ice pops, is part of a movement of smaller startups looking for ways to stand out in grocery stores. Whole Foods, acquired by Amazon late last year, is known for being particularly amenable to showcasing young companies on its shelves.
Grocery data startup Basket is among the companies trying to help traditional brick-and-mortar grocery stores succeed against alternative players such as Amazon and Walmart. Basket's new software database Insights helps manufacturers like Chloe's Fruit stay competitive, and will eventually roll out to stores, too.
"The death of local grocery retail is greatly exaggerated," said Basket co-founder and president Andy Ellwood.
For the past four years, Basket built up a database of grocery store product pricing by tasking shoppers with capturing that information. The information was available via its iOS and Android app for users to comparison shop and determine if they should go to one store over another to save on, say, milk.
For the past couple months, the company has been working with a dozen brands, including Chloe's Fruit, to give them access to real-time and historical data for future planning purposes.
"Most innovation has been retailer first. This flips that," said Ellwood, who was an early employee at crowd-sourced traffic app Waze. In 2013, Google bought Waze for $1 billion.
Ellwood said pricing for Insights is scalable, depending on variables like metro areas, specific grocery stores and products that manufacturers want to gather data for. The annual price may range from $60,000 to $600,000 for larger clients, he said.
"We know of brands that are paying hundreds of thousands and other brands paying millions each year for [non-real time] offerings that don't provide shelf level data from shoppers," Ellwood said.
The goal of Basket, Ellwood says, is to create transparency. The platform features more than one million products and nearly 20 billion historical prices.
Diana Sheehan, Kantar Retail's grocery channel research director, argues products like Basket could be key for modernizing offline grocery.
Some grocers have recently turned to meal kits, for example, as another way to breathe new life into the grocery experience. In May, Kroger bought Home Chef for $200 million. Meanwhile, grocery chain Albertson's recently purchased meal kit startup Plated, and Walmart partnered with Gobble in August to sell the startup's kits online. Grocery stores have access to ingredients and can appeal to customers by providing more specialized food and meal offerings than they'd typically find at their stores.
But still, access to real-time data and insights are hard to come by -- and Pamela Caffrey, a 27-year veteran of Nielsen, who joined Basket last week as its data solutions vice president, says that providing those things will be key. "The ability to have data faster is going to be really important."