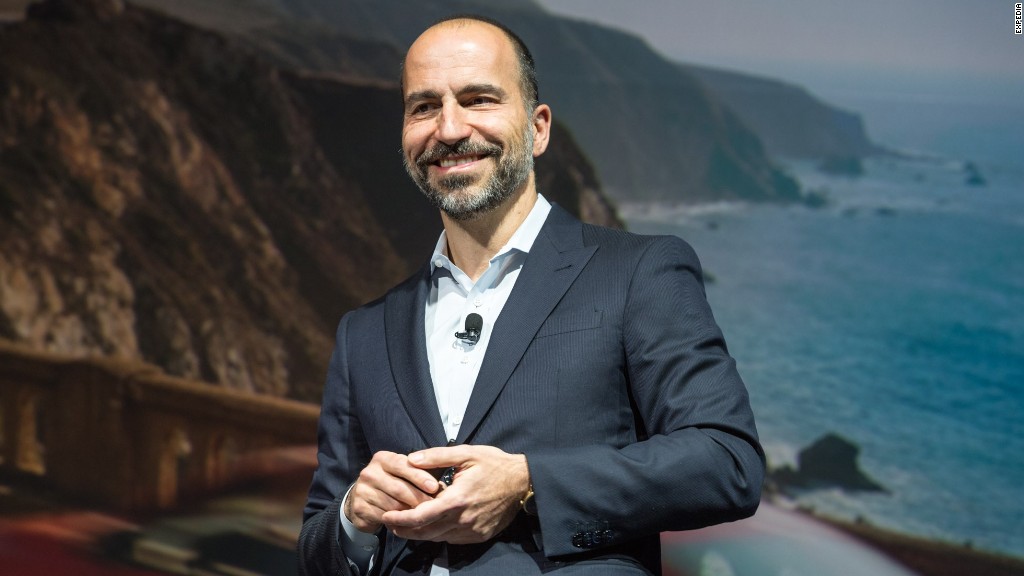 Uber plans to open a new engineering office in Toronto early next year.
The company said Thursday it is expanding its corporate presence in Canada where it expects to create hundreds of new tech and engineering jobs. It plans to invest more than 200 million Canadian dollars (about $150 million) in the region over the next five years.
Canada will become the transportation company's eighth engineering hub outside the United States.
The move comes as the US government continues to make it more difficult for companies to quickly hire talent from other countries with a cap on processing visas for highly skilled workers and an overhaul of the H-1B visa. These visas are the popular yet controversial work visa used to help fill a skills gap in the United States.
Uber CEO Dara Khosrowshahi, an Iranian refugee, has been vocal about President Trump's immigration stance.
"The American Dream is the single most incredible brand in the world. Everyone knows what the American Dream means," he said at a business summit in New Delhi earlier this year. "I'm worried that with the attitudes that the administration has about immigration etc., that wonderful brand is getting ruined."
Meanwhile, the Canadian government has been expediting work permits and temporary resident visas as part of a two-year pilot to help innovative companies land highly skilled workers.
In a press release, Uber said it will offer opportunities to current Uber engineers to relocate to Toronto.
"We expect dozens of our engineers will make this move -- many have already expressed an interest to live and work in Toronto, some are Canadian and others are from elsewhere in the world," the release said.
Uber opened its first international self-driving research and development center in Toronto in 2017. With the new jobs, Uber said it expects to eventually have more than 500 employees in Toronto.