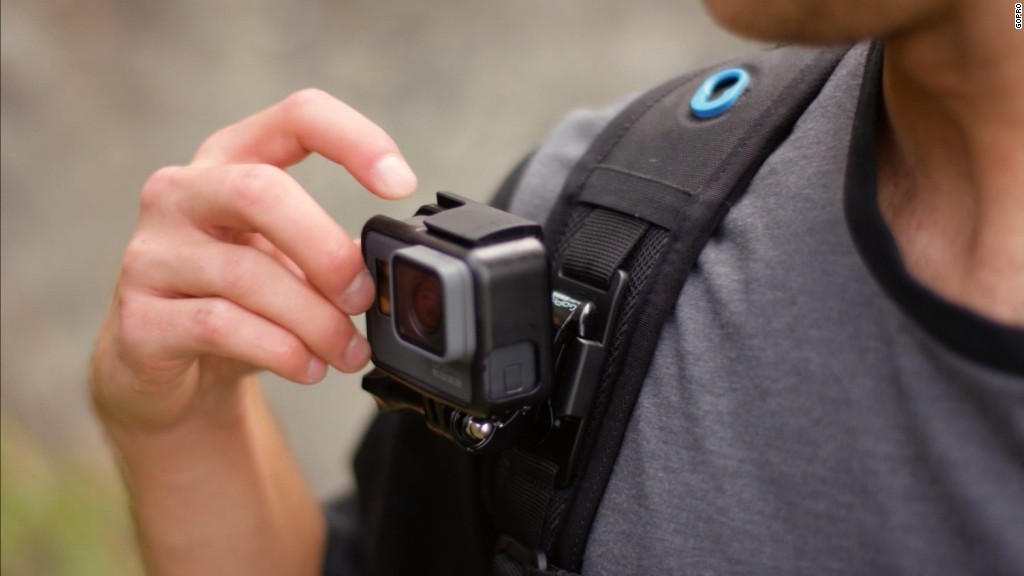 President Donald Trump's latest tariffs on Chinese goods won't hit the Apple Watch or Air Pods.
But the trade penalties will sweep up other tech products, including the networking equipment used by a wide swath of technology companies.
A senior administration official told reporters Monday that consumer electronics such as smartwatches and Bluetooth devices were taken off the list of Chinese products to be targeted with 10% tariffs starting next week.
"We're working on a solution where we think that consumer products will not be covered," the official said.
However, "network router-type products" will face tariffs, according to the official.
The Trump administration said Monday that a new round of tariffs on Chinese goods worth $200 billion will go into effect next week, since China has not changed what the United States says are unfair trade practices.
Subjecting Chinese networking equipment to tariffs could have a major effect on the tech sector. Modems and routers are used to power huge IT networks, which deliver products and services around the globe.
Dell (DVMT), Cisco (CSCO), Juniper Networks (JNPR) and Hewlett Packard Enterprise (HPE) have said that tariffs on networking equipment could hurt their bottom lines and lead to possible US job losses.
Meanwhile, Google (GOOG), Facebook (FB) and Amazon (AMZN) use Chinese routers and modems to run global cloud computing operations, according to analysts.
The Consumer Technology Association said in a statement that while it's glad that certain consumer items were removed from the list, it believes the tariffs are "bad policy."
"We are especially concerned about retaliatory tariffs on printed circuit assemblies, routers and networking equipment," the trade group said. "They will stifle our global leadership in 5G, create an internet tax on businesses and cause uncertainty for companies."
The decision to spare connected consumer products, including Apple Watches and Air Pods, is a victory for Apple (AAPL).
The company, in a letter to Trade Representative Robert Lighthizer earlier this month, asked the Trump administration to back away from tariffs that would hit its products.
"Because all tariffs ultimately show up as a tax on US consumers, they will increase the cost of Apple products that our customers have come to rely on in their daily lives," the company said.
Still, it's not a complete win. Other tech components that Apple uses, such as circuit boards and electrical connectors, remain on the list.
Apple did not immediately respond to a request for comment.
The additional duties are on top of penalties enacted earlier this year on $50 billion worth of Chinese goods. Taken together, roughly half of the products that China sells to the United States each year will be hit by American tariffs.