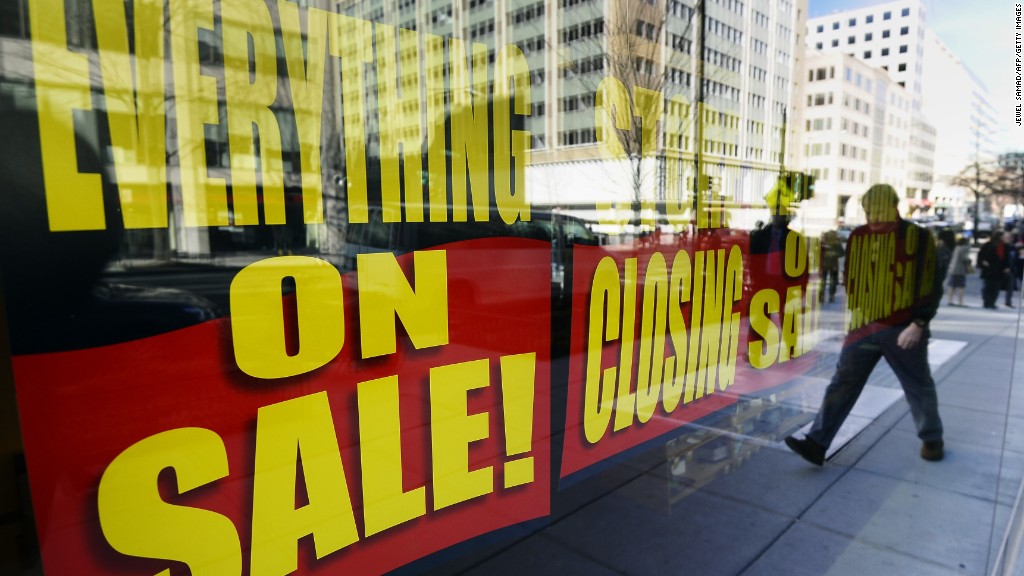 Retailers are making big hiring plans in anticipation of the holiday shopping rush.
Gap (GPS) said on Monday that it was bringing on 65,000 seasonal workers. Target (TGT) announced plans for 120,000 workers last week, 20% more than last year, while Macy's said it was hiring 80,000, the same number as last year.
Delivery and logistics companies are also looking for workers to help with shipping: UPS (UPS) said on Monday that it was hiring 100,000 full and part-time workers, up 5% from last year. FedEx (FDX) is hiring 55,000.
With unemployment below 4%, wages rising at the fastest rate in almost a decade, and consumers optimistic about the economy, Americans are poised to splurge during the holidays.
"We're currently benefiting from a very strong consumer environment, perhaps the strongest I've seen in my career," Target chief executive Brian Cornell said last month.
Retail sales will reach $720 billion this year, up 4% from last year, estimates retail think tank Coresight Research. Coresight projects online sales to rise close to 16% from a year ago.
More shoppers buying online is creating openings in fulfillment centers, warehouses, and transportation.
Macy's (M) said 23,500 workers, 5,500 more than last year, would be deployed to assist with online shopping.
Target has expanded its ship-from-store and drive-thru pickup capabilities, so it's planning to double the number of workers dedicated to fulfilling digital orders this year.
But finding workers could prove difficult in a tight labor market.
More than 6.9 million jobs were open in July, including 757,000 in retail, according to the Department of Labor Statistics. The number of unfilled retail jobs rose by more than 100,000 over the past year.
That's why Kohl's (KSS) started hiring holiday workers in June. JCPenney (JCP) also announced in July that it was hiring 18,000 seasonal workers.
Other retailers are offering flexible hours and perks to attract new workers.
"Retailers will have to offer competitive compensation or other perks to attract the workers needed for this holiday season," said Andrew Challenger, vice president of outplacement firm Challenger, Gray & Christmas.
Gap is offering 50% off full-priced Gap, Banana Republic and Old Navy merchandise.
Target is offering temporary workers $12 an hour, discounts on fruits, vegetables and clothing lines, and a $500 gift card lottery.
"As the marketplace becomes more competitive, the significant investment we're making in our team...sets Target apart," Stephanie Lundquist, Target's chief human resources officer, said last week.