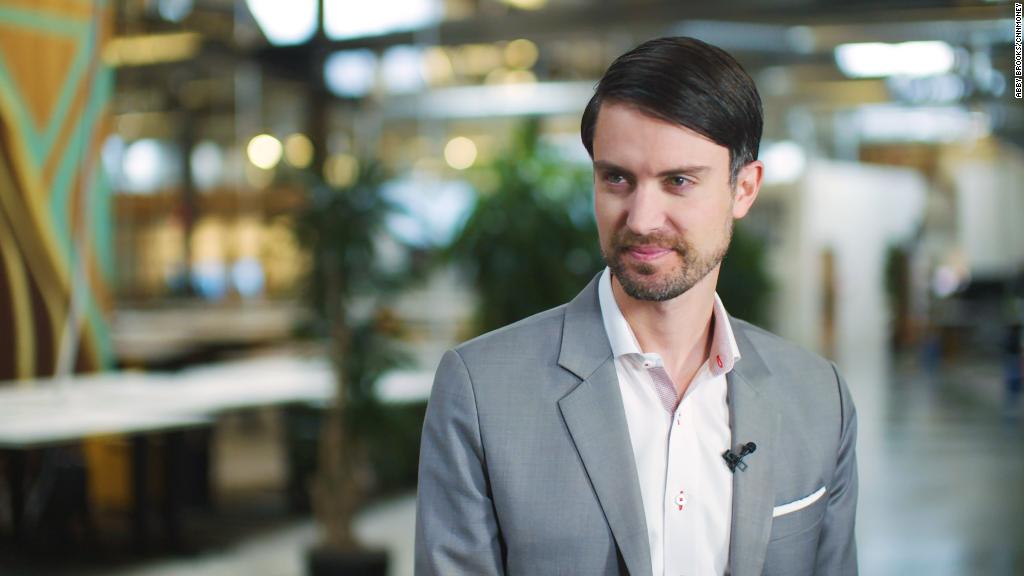 Facebook's ad targeting system is being used by some employers to unlawfully discriminate based on gender, a new complaint says, the latest in a string of allegations of discrimination being allowed in Facebook ads.
On Tuesday, the ACLU, law firm Outten & Golden, and labor union Communications Workers of America filed a complaint with the Equal Employment Opportunity Commission against Facebook and 10 other employers for allegedly using Facebook ads to discriminate against potential job seekers.
The complaint was filed on behalf of three female job seekers and a group of "thousands" of members represented by the labor union. The named complainants are also seeking to represent a broader proposed class of what the ACLU says is "millions" of Facebook users who may have been similarly impacted.
It alleges that job ads on Facebook were targeted exclusively to male users, and that most of these listings were for positions in male-dominated fields. As a result, all women and non-binary users were excluded from receiving the ads, according to the complaint.
"The employers for those jobs are probably thinking they need to fill them with people who look like the people who currently hold those jobs. The problem is, that is unlawful," Galen Sherwin, a senior staff attorney at the ACLU Women's Rights Project, told CNNMoney.
The complaint alleges that Facebook (FB) allows advertisers to target job ads based on age and gender. This is against federal and local laws, including Title VII of the Civil Rights Act of 1964. Additionally, the government can forbid job advertising that discriminates based on sex, according to a Supreme Court ruling in 1973, the complaint said.
"I shouldn't be shut out of the chance to hear about a job opportunity just because I am a woman," said Bobbi Spees, one of the three complainants in the case, according to a press release.
"There is no place for discrimination on Facebook; it's strictly prohibited in our policies, and over the past year, we've strengthened our systems to further protect against misuse," Facebook spokesperson Joe Osborne said in a statement to CNNMoney. "We are reviewing the complaint and look forward to defending our practices." Facebook also said it would soon require all advertisers to consent to complying with its anti-discrimination policies and the law.
Juan Mundel, an assistant professor of advertising at DePaul University, noted that Facebook is "the biggest advertising agency in the world at the moment."
"While Facebook will do its best to satisfy regulations and make small adjustments, they won't actually make any decisions that will drastically affect their business model which allows it to hyper-segment consumers," he added.
According to ACLU's Sherwin, the fix is simple: She suggests Facebook stop making it an option for employers to select a gender for targeting job ads.
Mundel says, more broadly, Facebook could apply more oversight to determine if employers are appropriately and legally applying targeting for specific ad purposes.
Facebook isn't the only company allowing advertisers to target ads, according to Mike Yao, a technology and advertising expert at the University of Illinois at Urbana-Champaign.
"Facebook is an easy target, but I think the problem goes way beyond Facebook," he said.
In the past, the company has faced criticism about its advertising platform and whether its systems allow for discrimination.
Most recently, the Department of Housing and Urban Development accused Facebook of violating the 1968 Fair Housing Act in August. It filed a formal complaint against Facebook claiming the platform lets landlords and home sellers use targeted ads to discriminate against potential buyers or renters based on race, sex, religion, disability and other factors.
In response, Facebook said it eliminated 5,000 targeting options that could be potentially misused to discriminate.
Last December, a ProPublica and New York Times investigation found that dozens of major employers, including Verizon, ran recruitment ads only for certain age groups. At the time, Facebook said age-based targeting is "an accepted industry practice."
The ACLU complaint also includes allegations that employers were able to target younger users on Facebook thereby discriminating by age.
In November, a separate ProPublica report found discriminatory advertisements were getting through Facebook's systems. ProPublica was able to purchase dozens of home rental advertisements targeted toward audiences that specifically excluded "African Americans, mothers of high school kids, people interested in wheelchair ramps, Jews, expats from Argentina and Spanish speakers."
Discriminatory housing-related advertisements are not allowed under the Fair Housing Act. The law prohibits the advertisement of homes for rent or sale and discriminating "based on race, color, religion, sex, handicap, familial status, or national origin."
Update: Due to an error in an ACLU press release, this story originally misidentified the quoted complainant."